The following animals are available for adoption.  If you find an animal you'd like to adopt please contact the organization directly.  Lowell's First Look does not assist with the adoption process. And if you're looking to add to your family and don't see an animal below, each organization has additional cats and dogs looking for new homes.   Pet profiles and photos are provided by each organization.
For additional information about each organization visit their websites or read our intro article to Furry Friday!  The following pet profiles are provided by each rescue.
Mackenzie's Animal Sanctuary
Those involved with Mackenzie's Animal Sanctuary take pride in finding the right home for dogs in their care. Here are their pets of the week. 
I'm Digby! I'm a two year old Aussie/Basset mix. I was a little shy when I first came to Mackenzie's, but I'm getting settled in and starting to come out of my shell. I try to play it cool at first with new people, but once I warm up, I love attention and I love playing fetch! I'm still working on bringing the ball all the way back…and then waiting nicely for it to be thrown again. A work in progress, but I'm a smart guy!
Even though I'm out of my puppy years, I still have a lot of young pup energy and need to refine my manners. Right now I'd be happiest in a quiet home so I can work on those things. As the staff here get to know me more, they'll update my information. In the meantime, fill out an application and ask about me!
I'm Angus! I'm a 5 year old Dachshund mix. Don't let my shorter legs fool you – I can run, jump, play…and keep going all day long! Nothing really slows me down! I really love playing with toys, have a soft spot for tasty treats and really like hanging out with my human friends. I'm not always the best at sharing my food and toys, but the staff here are helping me get better at that and I'd do best finding a home with an experienced owner.
I'm still pretty new to Mackenzie's, so as the staff gets to know me they'll update my profile with more information. Ask about me!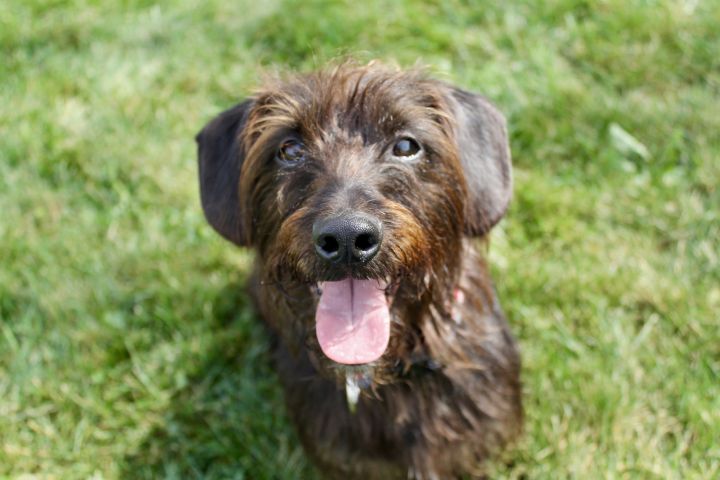 Vicky's Pet Connection
Vicky's Pet Connection works with the Kent County Animal Shelter to rescue cats and kittens.  They also take in dogs older in age and those needing special care. Here are their pets of the week.
My name is Frannie and boy, am I ready for a little "spa time"! I just finished raising 5 little kittens and those hooligans just about wore me out! Luckily, at just 3-4 years old, I still have plenty of energy and I'm already feeling fabulous! I'm a friendly and social gal with the most gorgeous coat (a mix of calico and tabby coloring!) Can I come crash at your house and tell you all about my adventures so far??
Hearts of Hope Dog Rescue
Hearts of Hope Dog Rescue look to find dogs and sometimes cats in their care forever homes with the help of foster homes.  Here are their pets of the week. 
Daisy is an 8 year old Lab Mix who snores like Rosie O'Donnell and has a smile as warm as Rachel McAdams! This sweet angel is house trained, crate trained, and she knows several basic commands. Daisy loves going for rides and she loves play dates with her doggie buddies. She is laid back, affectionate, and she is always up for snuggles and hugs. Daisy is spayed, microchipped, and up to date on shots. Her adoption fee is $200. To adopt Daisy apply at www.rescueofhope.com/adoption-application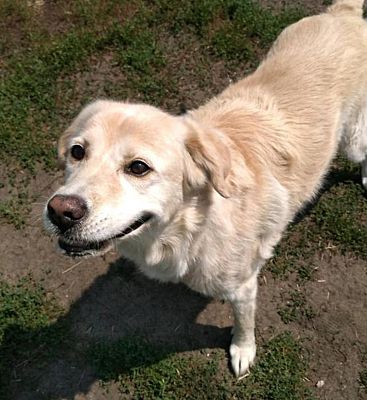 Adorable, playful, and friendly are the three main words we would use to describe this adorable goofball! Thorin is a year old and just a big puppy. He loves to play with other dogs – loves it! He hasn't met a person or dog who isn't immediately his best friend, but we think he would do best in a home without little kids while he is learning he isn't quite a small dog. Thorin came all the way from Texas to find an active family that will take him to training classes! He is neutered, microchipped, and up to date on shots. His adoption fee is $200. To adopt Thorin, apply at www.rescueofhope.com/adoption-application