The following animals are available for adoption.  If you find an animal you'd like to adopt please contact the organization directly.  Lowell's First Look does not assist with the adoption process. And if you're looking to add to your family and don't see an animal below, each organization has additional cats and dogs looking for new homes.   Pet profiles and photos are provided by each organization.
For additional information about each organization visit their websites or read our intro article to Furry Friday!  The following pet profiles are provided by each rescue.
Mackenzie's Animal Sanctuary
Those involved with Mackenzie's Animal Sanctuary take pride in finding the right home for dogs in their care. Here are their pets of the week. 
My name is Ducati!! My DOB is 4/11/16, so I am still really a pup, but am really well rounded for a youngster. I've done well so far meeeting kids, cats, and other dogs. I am active, and would be great in a home with people who like to get out and walk or run. Since I'm such a go-getter, I'd be happiest getting settled in an adult home, or one with older kids for now. I would love to go on trail walks and sniff everything out! After that, I'd be happy to hang out with my people. Once I'm good and tired, I'm a bit more snuggly. If you're a go-getter like me, fill out an application and ask about me, Ducati!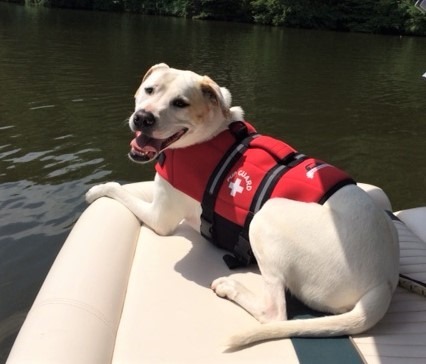 I'm Luna! I'm about four years old, and a rottie mix (although I probably have a little bit of everything in me!). I really love going for walks, especially where there's lots to sniff and check out! Even though I've outgrown the puppy stage, I still have a bit of energy, and would do well finding someone who is as active as me. After a nice walk, I'll settle down for a few cuddles. I'm not the biggest fetch player, but I will chase after one and then chew on it for a bit while I relax a little.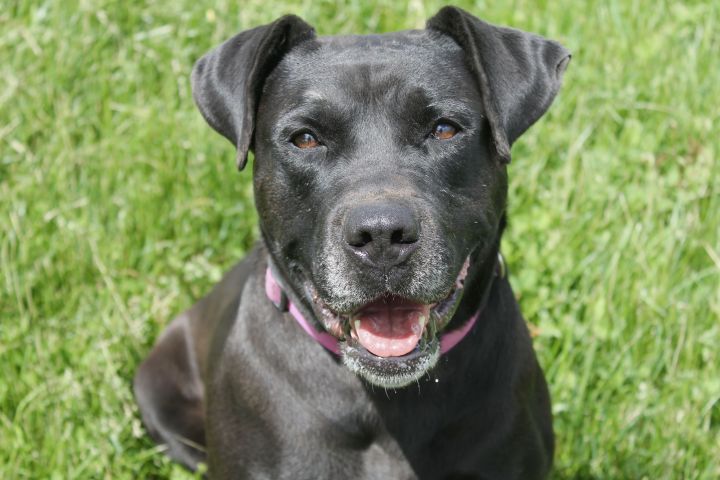 Vicky's Pet Connection
Vicky's Pet Connection works with the Kent County Animal Shelter to rescue cats and kittens.  They also take in dogs older in age and those needing special care. Here are their pets of the week.
Do you like wrestling, running and playing?? Us too! We're Jack and Frost…a pair of brothers who are 5-6 month old teenagers with energy to burn! We're typical boys who will get into all kinds of naughty trouble and then win you over with snuggles and purrs! We have so much fun together that we would love it if you would adopt us both! But, if you just have room for one of us, that's ok too. But, be prepared to be our play buddy!
Carol's Ferals
Carol's Ferals specializes in trap, neuter, return (TNR), but they come across "friendlies" who are available for adoption. Here are their pets of the week. 
Hi, I'm Mende. I am a bit on the shy side, but so very sweet. I am very playful and love to be pet and scratched on my back. Because of my shyness I will need some patience until I am comfortable and settle in. I would do best in a home without a lot of commotion. Due to a previous injury, I have a cloudy eye but it doesn't bother me, although I may have decreased vision.
Hi, I'm Tuxi. I was once owned and loved, but my owner died and nobody wanted me. Lucky for me I am now here waiting for another forever home. I am a little shy at first, but so sweet and super soft. I am a very gentle and loving boy.
Hi, I'm Monet. I live up to my name – I am a sophisticated, beautiful, long hair girl. I was rescued from a house where I was being fed but not much else. I was covered in fleas, and very sickly. My two boys – Stevie and Bruno – are also here with me. I am so glad I was able to leave that awful situation and I am now ready to be pampered in a home of my own.
Hearts of Hope Dog Rescue
Hearts of Hope Dog Rescue look to find dogs and sometimes cats in their care forever homes with the help of foster homes.  Here are their pets of the week. 
Lulu is a 5 month old Staffy Mix with amazing, floppy ears – she's a very good listener !! She's also a fantastic cuddlier; this adorable munchkin face loves to be her human's napping buddy. Lulu is doing a fantastic job with her crate training and house training; we're so proud of this wonderful girl. She loves other dogs, and she would love to have a live-in land mammal roomie who shares her affinity for cheese whiz, college football and Mariah Carey. Lulu is spayed, microchipped, and up to date on shots. Her adoption fee is $250. To adopt Lulu apply at www.rescueofhope.com/adoption-application
Linus is a perfect goofball who loves entertaining! He's a really happy-go-lucky 9 week old pit mix (we think.) He enjoys playing with other dogs and follows his foster brothers everywhere. While you're busy watching TV or cooking dinner, Linus is most likely entertaining himself with toys. He's still learning to walk well on a leash, but he loves going anywhere with you to meet new friends, and he even rides great in the car. Linus is a smart pup and quickly picking up on house training and crate training! He's good with cats, and he even loves kids as long as they don't mind him jumping on them. He is looking forward to learning not to jump as well as other commands once he finds his new family! Linus will be neutered, microchipped, and up to date on shots prior to adoption. His adoption fee is $300. To adopt Linus apply at www.rescueofhope.com/adoption-application/