The following animals are available for adoption.  If you find an animal you'd like to adopt please contact the organization directly.  Lowell's First Look does not assist with the adoption process. And if you're looking to add to your family and don't see an animal below, each organization has additional cats and dogs looking for new homes.   Pet profiles and photos are provided by each organization.
For additional information about each organization visit their websites or read our intro article to Furry Friday!  The following pet profiles are provided by each rescue.
Mackenzie's Animal Sanctuary
Those involved with Mackenzie's Animal Sanctuary take pride in finding the right home for dogs in their care. Here are their pets of the week. 
Hi I'm Clarabelle!
"My what big ears you have!" All the better to hear you with, my dear! Clarabelle here! I'm so excited to meet you! Is that a tennis ball you have? Throw it! I'm great at playing fetch! When I'm not busy chasing around tennis balls, I'm perfectly content to be fed treats, have my belly rubbed, and my butt scratched! I get along great with kids, dogs, and did well on my cat intro. I can't wait to show you how big my ears are in person (I know what you're thinking, "how could they possibly be any bigger than in these pictures?!"). What are you waiting for?! Submit that application!
Birthday: 09-30-2013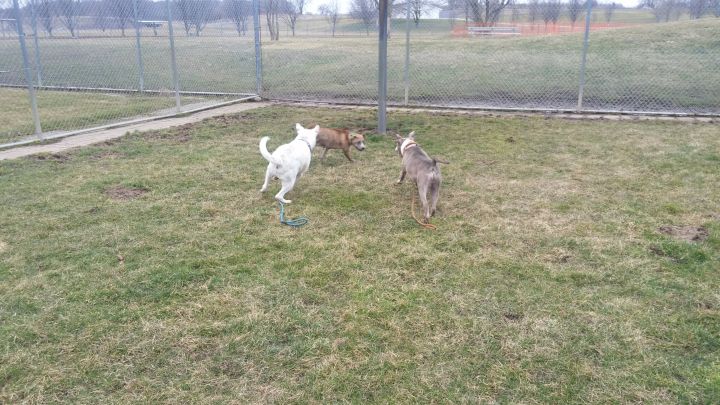 Ice cream lover, perfect co-pilot, and wall flower: these are just words that I've heard the staff and volunteers use to describe me while I've been here at Mackenzie's Animal Sanctuary. I'm the girl that everyone thinks is mean before they get to know me, but after we get past the awkward stage before we become best friends (come on…you know exactly what I'm talking about! It can be hard to make new friends!), we will be BEST friends! My favorite hobbies include going for long walks, going for car rides, being on the receiving end of butt scratches (it would be super weird if I was on the distributing end of butt scratches….), and eating ice cream! I can't wait to meet you, and hope you're filling out my adoption application right now!
Birthday: 01-09-2015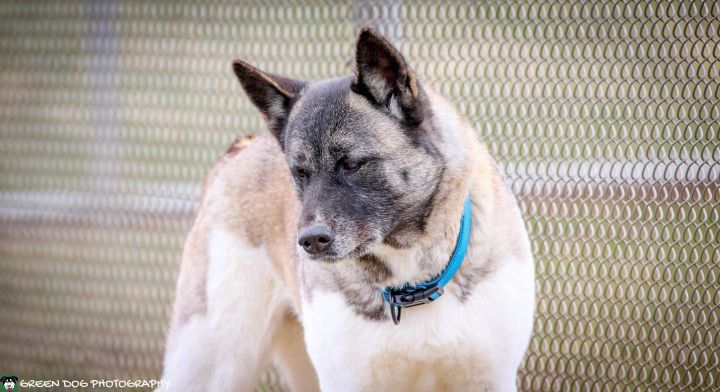 Vicky's Pet Connection
Vicky's Pet Connection works with the Kent County Animal Shelter to rescue cats and kittens.  They also take in dogs older in age and those needing special care. Here are their pets of the week.
Stella is S-T-U-N-N-I-N-G. She's svelte and shiney with the most beautiful green eyes. Stella is so regal, she must have some royalty in her blood. This lady is finishing a superb job of raising kittens. She's been an attentive mom and playful, now that the kittens are big enough to play. Now that the kittens are getting new homes, she needs one too. Stella has communicated with her kittens by trilling and she "talks" with her foster family by meowing. She loves kisses, sweet talk, being massaged and brushed.
Carol's Ferals
Carol's Ferals specializes in trap, neuter, return (TNR), but they come across "friendlies" who are available for adoption. Here are their pets of the week. 
Due to unseen delays, Open adoptions will not reopen before February 23.  Adoptions by appointment will continue.  If you are interested in adopting a cat or kitten, go Carol's Ferals.org and fill out an adoption application.
Hi, I'm Coraline! I was brought to Carol's Ferals in May 2018 when I was 6 months old and already had a litter of kittens I'm a beautiful girl, aren't I?! I am a shy sweet girl who would do best in a quiet home.
My name is Izabelle, and I'm here at Carol's. My sisters and I came from Lebanon. We were born 4 floors down in an underground parking structure with little fresh air and sunlight. After much difficulty, we were rescued and flown to Grand Rapids to be cared for and friendlied. My sisters have been adopted, I'm still looking for my furever home.
I love being petted and will come up to you, but I am skittish, so please move slowly. I'd be best in a quiet home!
Hi, I'm Podrick. I'm about 2 years old, and came to Carol's Ferals as part of the TNR project in Cherry Valley. I'm a shy guy, but with the right home and a family of my very own I may come out of my shell! My friends here know I've been through a lot, and they hope my furever family is out there somewhere.
Hearts of Hope Dog Rescue
Hearts of Hope Dog Rescue look to find dogs and sometimes cats in their care forever homes with the help of foster homes.  Here are their pets of the week. 
Doc is such a special boy; we adore his endearing presence, his grateful hugs, and his loving personality. This sweetheart was struggling in the shelter, and now he is flourishing in his foster home. He is learning commands, and he loves his furry friends ! He enjoys playing with his foster fur brother, and he is always interested in cuddle sessions with his humans. Doc is a 38 pound, year and a half Staffy Mix with the kindest eyes. He is neutered, microchipped, and up to date on shots. His adoption fee is $200. To adopt Doc apply at www.rescueofhope.com/adoption-application
"Are you looking for a new best friend? Or a girl that would see you as the center of her universe? If so, then Sadie Ann is the girl you've been looking for.
Sadie is a beautiful little 9 month old mutt from Louisiana. She had a rough start to life having been dumped by humans with a horrible skin infection and no way to survive. Luckily, some wonderful people rescued her and got her the care she needed to heal up. Now that she's all healed up and healthy we're looking for her new forever family!
Because she's been through so much Sadie is a very timid girl and will need a family that's very patience. She loves people, cats and other dogs but she takes a little time to truest warm up and let her personality shine. The ideal home for Sadie would have a fenced in yard, another dog that is very confident and people that are willing to work with her to grow her confidence." Her adoption fee is $200. She will be spayed, microchipped and up to date on vaccines.