While local shelters are not actively doing adoptions at this time, they are still taking applications for their available pets.   Some are processing them and contacting potential adopters by phone and email.  If you see a cat or dog you're interested in, contact the organization to see what they are doing during this stay at home order.
The following animals are available for adoption.  If you find an animal you'd like to adopt please contact the organization directly.  Lowell's First Look does not assist with the adoption process. And if you're looking to add to your family and don't see an animal below, each organization has additional cats and dogs looking for new homes.   Pet profiles and photos are provided by each organization.
For additional information about each organization visit their websites or read our intro article to Furry Friday!  The following pet profiles are provided by each rescue.
Mackenzie's Animal Sanctuary
Those involved with Mackenzie's Animal Sanctuary take pride in finding the right home for dogs in their care. Here are their pets of the week. 
Hi I'm Clarabelle!
"My what big ears you have!" All the better to hear you with, my dear! Clarabelle here! I'm so excited to meet you! Is that a tennis ball you have? Throw it! I'm great at playing fetch! When I'm not busy chasing around tennis balls, I'm perfectly content to be fed treats, have my belly rubbed, and my butt scratched! I get along great with kids, dogs, and did well on my cat intro. I can't wait to show you how big my ears are in person (I know what you're thinking, "how could they possibly be any bigger than in these pictures?!"). What are you waiting for?! Submit that application!
Birthday: 09-30-2013
DOB 1/12/20
We are accepting applications for Jovie and her siblings now.
Since Jovie is still a youngster, she is looking for a home that can teach her commands and manners, and introduce her to new things.
If you're interested in adopting, please go to www.mackenzies.info and read about our adoption criteria. Our adoption survey and application is on our website as well.
For safety's sake, we are looking for homes with physical fenced in areas.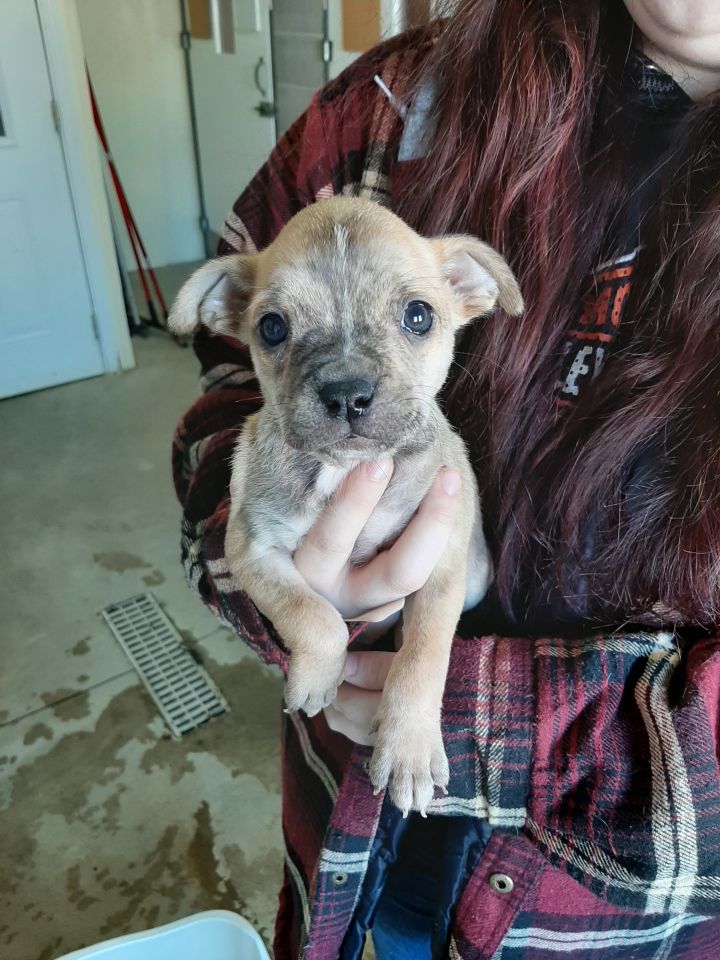 Vicky's Pet Connection
Vicky's Pet Connection works with the Kent County Animal Shelter to rescue cats and kittens.  They also take in dogs older in age and those needing special care. Here are their pets of the week.
You wouldn't know it by looking at her pictures, but Chiquita is a bit insecure. She looks so confident!  But, new situations are scary for her and she just doesn't know how to react. This 10 month old (3-24-2020) girl needs someone who "reads" cats well and will do best in a quiet home without other pets or children.  She is very affectionate when she is relaxed and with someone she trusts but doesn't like surprises.  Chiquita will bloom with loving guidance, a secure home life and the perfect cat person.
Hearts of Hope Dog Rescue
Hearts of Hope Dog Rescue look to find dogs and sometimes cats in their care forever homes with the help of foster homes.  Here are their pets of the week. 
I'm Evelyn and I'm around 9 years old. I'm here for the snacks and the naps! Throw some PJ's on me and lets hang out! By the way, I will sit pretty when asked with a treat and it's REAL CUTE. Wanna know my origin story? I was an outside living girl for most of my life. I had some skin issues and ear infections, but now that I am with Hearts of Hope I am in the best shape I've been in years! My skin has cleared up, and I'm eating healthy and enjoying time with my foster family. I am good with all dogs and cats. Kids? I love 'em if they are gentle. People say I'm amazing. Maybe you will too? I am spayed, microchipped, and up to date on shots. To adopt me, apply at www.rescueofhope.com/adoption-application
Hi! My name is Kitchi, but most hoomans call me Kit. I'm a five month old mutt puppy and I'm looking for my forever family!
My mom was a sweet little mutt from Louisiana that was rescued and brought up to Michigan to have ME and my siblings. So, I have Cajun roots,but I'm a Michigan boy to the bone!
I'm already a pretty big boy for my age so people think I'm gonna be a big active boy when I'm full grown. I'm still a baby though so I'm learning new things everyday. I love when people train me with new tricks because I'm really smart and pick them up quick. I'm already a potty trained expert, I know sit, down and I'm working on stay.
But my favorite thing in the whole world is snuggle time with the hoomans! If I could cuddle with the peoples all the time I'd be a happy boy. I love playing with my foster doggo siblings and the kitties too! I pretty much love everyone and would love to join your family!
Kitchi is neutered, microchipped and up to date on vaccines. His adoption fee is $200.