The following animals are available for adoption.  If you find an animal you'd like to adopt please contact the organization directly.  Lowell's First Look does not assist with the adoption process.  And if you're looking to add to your family and don't see an animal below, each organization has additional cats and dogs looking for new homes.   Pet profiles and photos are provided by each organization.
For additional information about each organization visit their websites or read our intro article to Furry Friday!  The following pet profiles are provided by each rescue.
Mackenzie's Animal Sanctuary
Those involved with Mackenzie's Animal Sanctuary take pride in finding the right home for dogs in their care. Here are their pets of the week. 
I'm Kodi! My birthday is 3/22/13. Being a little older, I've really learned to appreciate all the little things – but my two favorite things are being outside, and cuddling up with my people. The staff and volunteers here have worked on my walking skills, and one of them has even worked with me on being a great running partner (she tells me I'm a perfect running buddy, and I'm inclined to believer her…)! I can definitely keep up at pretty good pace, but when it's time to take a break, I'll admit I can be a bit of beach bum. Sometimes it's nice to just sit back, and take it all in.
While I get to live out my dream every day of walks and playing outside, it all would be so much sweeter if I had a forever friend to wake up and hit the trails with every day. Fill out an application and mention me!
Hi everyone! I'm Gerry! SO nice to meet you! Making new friends is one of my favorite things to do; I've made a bunch of friends here – some dogs, cats, older kids (just about everyone I meet – I'm a social guy and kind of irresistible). When I'm not out and about charming my way into everyone's heart, I love to get out for a walk and explore. The staff and volunteers here have been helping me with my walking manners, so I'm well on my way to being an awesome hiking buddy. Really though, I'm a lapdog at heart. There's nothing better than curling into my pals, or cuddling up in a lap for some pets and love.
I'm still a pretty young guy (my DOB is 2/17/17). When we finally meet though, you'll be surprised because I'm pretty laid back! I've really enjoyed my time at Mackenzie's, but I'm ready to move on to my forever home. Ask about me!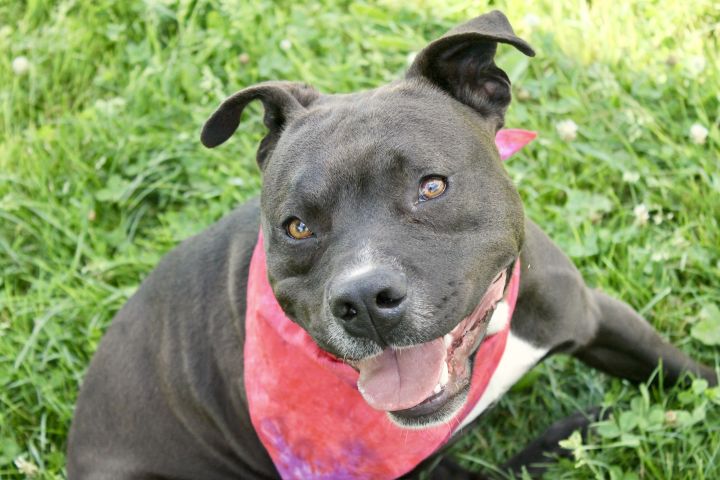 Hearts of Hope Dog Rescue
Hearts of Hope Dog Rescue look to find dogs and sometimes cats in their care forever homes with the help of foster homes.  Here are their pets of the week. 
My name is Miley. I'm a 1 year young, 18 lb beagle terrier mix.  I'm the sweetest little girl and I want to be everywhere my people are. I love to go on walks and I'm great on a leash. I also love car rides so we can go on walks lots of places! Anywhere you go, that's where I want to be.  I'm a little scared of other dogs at first but I warm up quickly. I just love my foster brother and sister. I'm not at all happy in a crate unless my person could be in there too. I mean I'm trying but I really just want to sleep on our, I mean your bed with you! If you're looking for complete unconditional love, long walks and someone to snuggle with, well I'm your girl! I will be spayed and up to date on vaccinations before adoption. My adoption fee is $200.00.
Ranger is a total goofball. He's obsessed with toys but especially balls and the flirt pole even more so. He does great in his crate, completely housebroken, very smart, food motivated and loves to learn and please. He can be very anxious outside and will need more positive exposure to the outside world to be the confident dog we know he can be. He's also wary of strangers and unknown dogs and will bark to keep them away but with a slow introduction he's successfully met people. Ranger would do best in a home with no other dogs.
Ranger should go to a home with a GSD savy owner who's willing to continue his training. His adoption fee is $200.