The following animals are available for adoption.  If you find an animal you'd like to adopt please contact the organization directly.  Lowell's First Look does not assist with the adoption process.  And if you're looking to add to your family and don't see an animal below, each organization has additional cats and dogs looking for new homes.   Pet profiles and photos are provided by each organization.
For additional information about each organization visit their websites or read our intro article to Furry Friday!  The following pet profiles are provided by each rescue.
Mackenzie's Animal Sanctuary
Those involved with Mackenzie's Animal Sanctuary take pride in finding the right home for dogs in their care. Here are their pets of the week. 
Minnie (pictured below) and Mickey are a bonded pair. They were strays when they were picked up by animal control. At Mackenzie's they have been very fearful, and will need a home that is familiar with feral dog behaviors. Slow and steady is the way to go with these two. If you have a quiet home, and lots of time to spend with these two, you would be the right fit for them.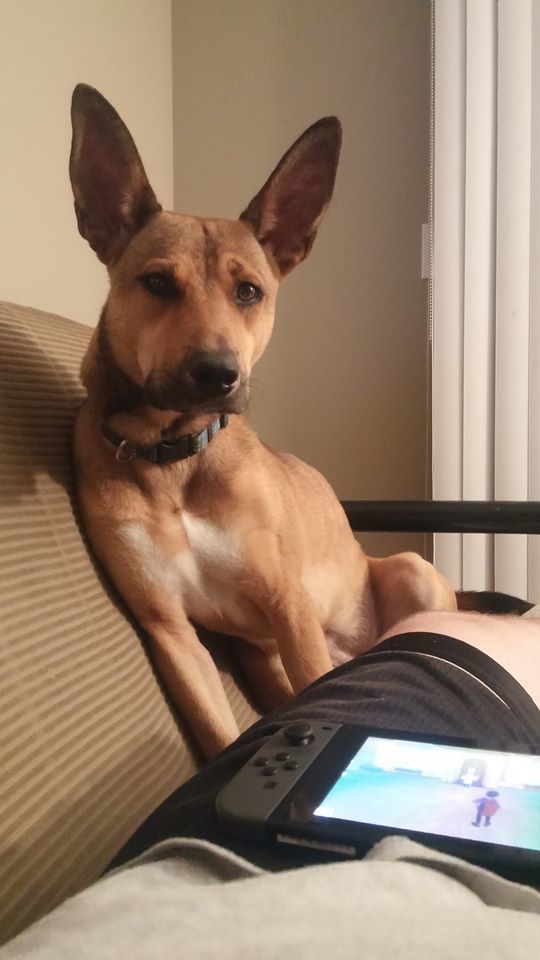 Maui is the definition of a happy dog! Her perfect day goes a little like this: splashing around in the pond, a road trip for ice cream, and running around with her dog friends! Maui loves to chase other dogs around, and when she gets really excited, she gets a case of the zoomies! At the end of a fun day, you can find Maui on the lap of one of her human friends, typically giving them a hug and a boat load of kisses! This rambunctious girl can be shy when meeting new people for the first time, but once you enter her inner circle, you're there for life! To schedule a visit with this cutie, send in your application today!
Birthday: 10-26-2016
Hearts of Hope Dog Rescue
Hearts of Hope Dog Rescue look to find dogs and sometimes cats in their care forever homes with the help of foster homes.  Here are their pets of the week. 
Lucas is a beautiful fifteen-pound Terrier-Mix. He is a sweet boy with loads of energy. He loves to play fetch and going for long walks. He plays very well with other dogs but an older dog would not be a good match due to his energy level. He is a very curious boy and would be up for adventure with you. An experienced dog person would be a plus as he needs structure and plenty of exercise. He is crate trained and a fenced in yard is a must. He is currently using a doggy door to go potty. Lucas is a big lover boy and more submissive than dominant. He would bring joy to any home. His adoption fee is $200.
Margo is looking for her next adventure! Could it be with you? Margo is a bouncy 4-5 month old border collie mix. She is a confident and active little squirt and is also very smart. She loves the water and doggo friends of all sizes. She also assumes cats are like dogs and will try to encourage them to play with her even if they don't always reciprocate. She's still very much a puppy, but potty training is going well and she's a work in progress with her crate. Margo would do great with an active family or a family that likes to camp or go to the lake! If you think she would be a great addition to your household then please fill out an application at www.rescueofhope.com/adoption-application.  Margo will be spayed, microchipped, and up to date on shots, and her adoption fee is $300.