The following animals are available for adoption.  If you find an animal you'd like to adopt please contact the organization directly.  Lowell's First Look does not assist with the adoption process.  And if you're looking to add to your family and don't see an animal below, each organization has additional cats and dogs looking for new homes.   Pet profiles and photos are provided by each organization.
For additional information about each organization visit their websites or read our intro article to Furry Friday!  The following pet profiles are provided by each rescue.
Mackenzie's Animal Sanctuary
Those involved with Mackenzie's Animal Sanctuary take pride in finding the right home for dogs in their care. Here are their pets of the week. 
Indie has been at Mackenzie's for almost three years. Three years is a long time in dog years. She just spent the day in the adoption coordinators office, and is such a loving and sweet girl. She has not found a dog that she is in a play group with, and she does not like cats as she has a large prey drive. She is however the kindest dog you could meet, and really just needs a home where the adopters just want a cuddly, loving girl to hang out with.
She will make a great addition to any family. Come out and find out for yourself.
Birthday: 05-09-2014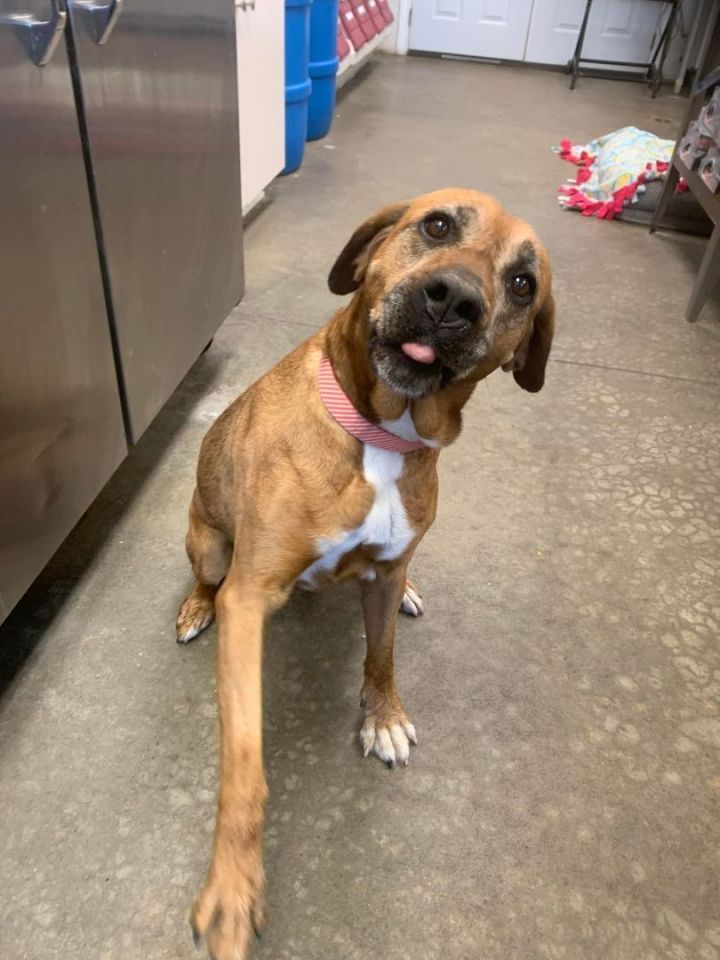 Handsome Hugh is the sweetest Dude. He is a young and active guy. He has done fine so far on his dog introductions at MAS. He would do great with a younger dog that liked to play. He has a joyful, happy, spirit. He would make a good companion for an active family. He would love to go on hikes and camping. He does not like cats though and possibly should start with older kids.
D.O.B. is 11-24-19.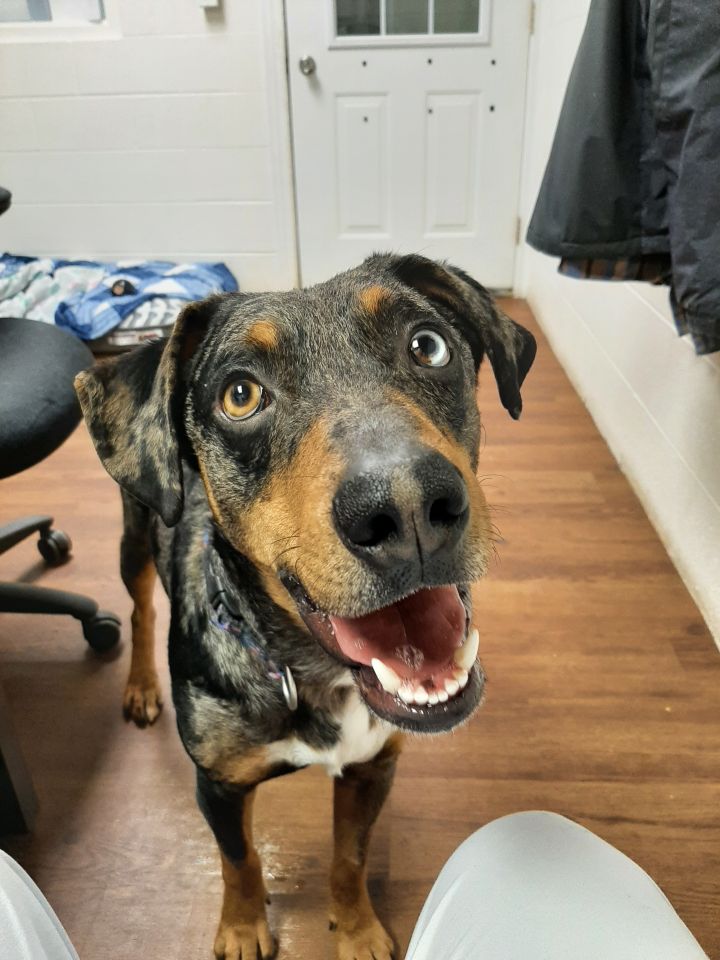 Hearts of Hope Dog Rescue
Hearts of Hope Dog Rescue look to find dogs and sometimes cats in their care forever homes with the help of foster homes.  Here are their pets of the week. 
Magoo is one of those very special dogs who will steal your heart the minute you meet him. Don't believe us? Just look closely at his face; he has a heart right on his nose!
We don't know much about Magoo's backstory, only that he was running stray on the east side of the state. Magoo is blind, but it didn't stop him from capturing the hearts of the animal control officer that found him.
We don't know his breed, but he is 100% cute! (Look at those ears!) He is about 4 years old and weighs 40 pounds. Because Magoo is blind, he needs an exceptional family that can spend a little extra time making him feel at home. Fortunately, he is not in pain, and his blindness does not need further medical treatment. And when this sweet guy feels at home, Magoo likes to play with toys (especially ones with bells he can hear) and his canine brothers and sisters at his foster home. He loves being outside, soft beds, and resting his chin on your knee to get scratches.
Magoo gets along well with other dogs and cats (he is presently fostered in a home with dogs of various sizes and a cat); however, his new family will want to give him extra time and patience to adjust and find his groove. Because of all he has been through, loud noises (like traffic) and new places startle him. Magoo would do best in a quiet home with a regular routine so he can really shine.
Magoo is still undergoing heartworm treatment which will be covered by Hearts of Hope. He will just need to spend his time hanging out on the couch with you while going through the remainder of his treatment, and he'll need to go to our vet for his last injection. He is neutered, microchipped, and up to date on shots. His adoption fee is $200, and you can apply to adopt him at www.rescueofhope.com/adoption-application
This little bird who traveled up from Arkansas is thought to be a husky/lab mix.  She's about 9 months old and currently weighs 35 lbs. Prior to being in a shelter for 2 months, she was found as a stray.  While she's friendly, she's still learning to trust and adjust to life with humans.
Wren loves playing with other dogs, running around the backyard, and her favorite thing is rolling around in the snow.  Her perfect family will own a home and have a fenced yard.  She'd benefit from having a dog sibling to continue to show her how to trust people.  Because she doesn't like to be rushed or held, her new family will need to be patient with her.  She may do ok with older respectful children.
Wren will be spayed and up to date on vaccinations before she goes to her forever home. Her adoption fee is $300.   For her safety, homes with electric fences and renters will not be considered.
To adopt Wren apply at www.rescueofhope.com/adoption-application