The following animals are available for adoption.  If you find an animal you'd like to adopt please contact the organization directly.  Lowell's First Look does not assist with the adoption process.  And if you're looking to add to your family and don't see an animal below, each organization has additional animals looking for new homes.   Pet profiles and photos are provided by each organization.
Mackenzie's Animal Sanctuary
Those involved with Mackenzie's Animal Sanctuary take pride in finding the right home for dogs in their care. Here are their pets of the week. 
Vito is my name, and I love it. My estimated birthday is: 09/09/2018 As you can see I'm still a youngster and have lots of energy. I would love a home that is active and likes to play. I love squeaky toys and playing keep away. I will give them up though if you really want them. I would be best with older kids, as young ones may get knocked over by me. I know the commands sit, stay, come and shake. I am super smart so I know if you take the time with me, I can learn lots more. I am sort of dog selective right now. That means I might like some and not others. I met a cat, and seemed unsure, so would probably take some work in the home. Lots of baby steps to get us to like each other.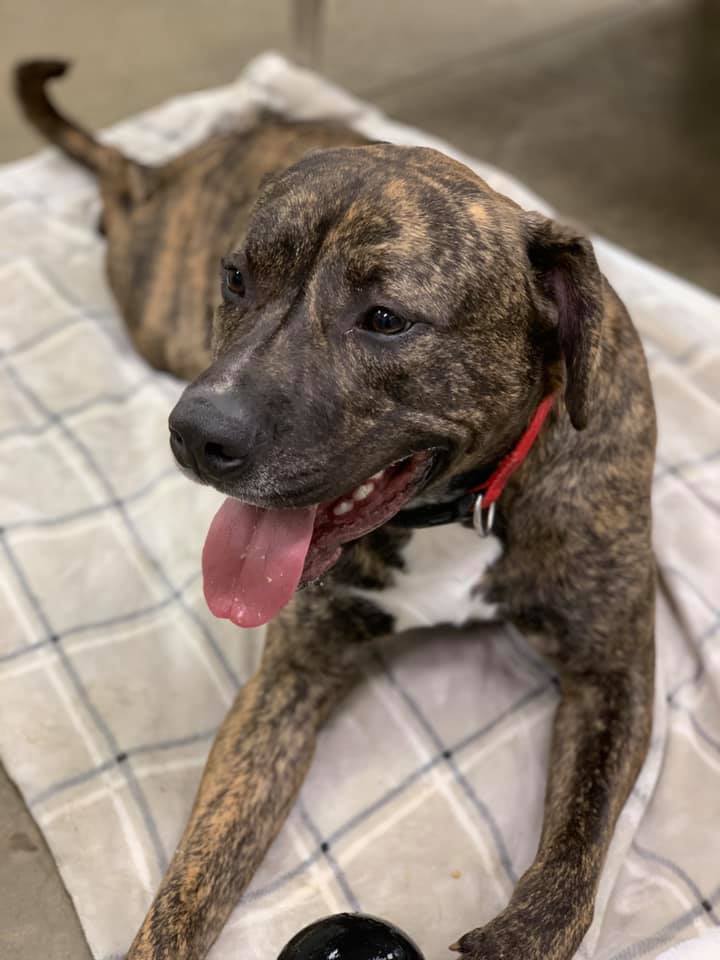 Hearts of Hope Dog Rescue
Hearts of Hope Dog Rescue look to find dogs and sometimes cats in their care forever homes with the help of foster homes.  Here are their pets of the week. 
Tess is a gorgeous, 4 year old Apricot colored Staffy Mix who came to our rescue all the way from Arkansas. She is so goofy and funny, we just adore her and her shenanigans. Our favorite quirk of hers is her silly army crawl when she wants belly rubs – it's adorable. She is crate trained, house trained and learning many new behaviors with her foster family. Since Tess is a little shy at first, she needs a patient and loving hand to slowly acclimate her to life outside the shelter. She would really benefit from puppy classes with her new humans; she is very smart, and loves to learn new things. She will insist on being the only furry friend in the home, and she will need a home with a fenced in yard. Tess is going through heartworm treatments, so a quiet laid back home will definitely help her heal well. Tess is spayed, vaccinated in microchipped. We are currently treating her for heartworms and her adopter would need to bring her for her final treatments in February and keep her activity low until her treatment is completed. Her adoption fee is $250 and you can apply for her on our website at: https://rescueofhope.com/adoption-application/
This little cutie is Hope. Hope is a 11-12 week old terrier mix puppy weighing in at around 9.5 lbs. Actually, DNA results on some of her littermates show her to be American Staffordshire Terrier, Jack Russell and Parson Russell Terriers, Border Collie, ChowChow, Labrador Retriever and Pekingese! So if you are looking for a loyal, energetic, herder who prefers plenty of attention, loves to play with other dogs and her humans, spins in circles when excited, is both affectionate and cuddly, but also plays hard and learns fast-here is your girl! Hope's perfect home would have someone around a lot who will bring her to puppy classes, continue to socialize her with other animals and maybe even have a tolerant, playful doggy in the home. A fenced in yard would be ideal to continue her potty training. She has very sharp puppy teeth, so little kiddies are not a good idea, but older ones should be fine. Hope does well in her crate at night, but would love to share your bed in the future when her puppy shenanigans are done. Sharing the sofa at night to stream her favorite shows is a must. Hope is spayed, up to date on her vaccines and microchipped. Her adoption fee is $300.
Holliday's Exotic Avian Rescue Team
HEART specializes in rehoming birds when all other alternatives have been considered. Based in Lowell, birds are fostered primarily in Lowell or White Pigeon. Here are their pets of the week.
Sonny is a 21 year old female(has laid eggs in the past) blue and gold macaw who will not tolerate men. Once you form a bond, she is very playful and sweet. She doesn't say much, but does whistle often. Sonny has had a toe removed in July 2020 to help with pressure sores/mobility issues from an injury from a previous home. Her balance has improved but she still does use her beak to steady herself when on your arm. Sonny's adopter needs to be a female who has large bird experience.