The following animals are available for adoption.  If you find an animal you'd like to adopt please contact the organization directly.  Lowell's First Look does not assist with the adoption process.  And if you're looking to add to your family and don't see an animal below, each organization has additional animals looking for new homes.   Pet profiles and photos are provided by each organization.
Mackenzie's Animal Sanctuary
Those involved with Mackenzie's Animal Sanctuary take pride in finding the right home for dogs in their care. Here are their pets of the week. 
My name is Blu. I was part of an abuse case where lots of dogs were pulled from a home for neglect. I am not even a year old yet, so really just a puppy. I am full of enthusiastic energy and could use a nice family that can harness that. I would love a family or a younger couple that is active and likes to walk or possibly even jog. I will need a nice yard attached to the house to run around and play in. If you are interested in teaching me more obedience, I can guarantee, I am willing to learn. I did okay with the cat intro, but may try to chase at some point. I play rough with my fellow dogs, and will need some continued socialization there as well. I will be the best dog for the right person, ever!!
My D.O.B. is 06/05/2020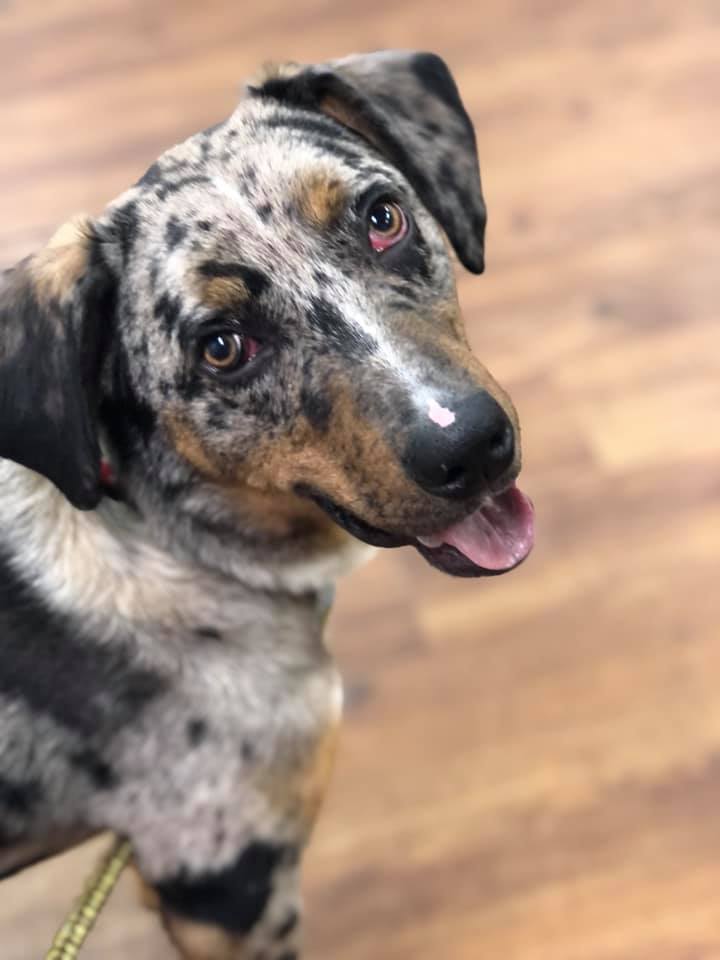 Hello, I'm Gilbert! As you can see from my pictures, I'm pretty handsome. My Birthday is 12-22-2018. I'm learning new things everyday from the staff and volunteers here at Mackenzie's. I was picked up as a stray as a youngster, so the staff and volunteers here have really helped me buckle down on my training and manners. In a quiet and patient home, I'm pretty confident that with one-on-one attention, I could really blossom. I would love to take training classes with you, not only because I am very smart, but it would also help build a great bond between us. No small kids, other dogs or cats for now."
(Gilbert is not aggressive with other dogs, he just doesn't understand dog etiquette very well.)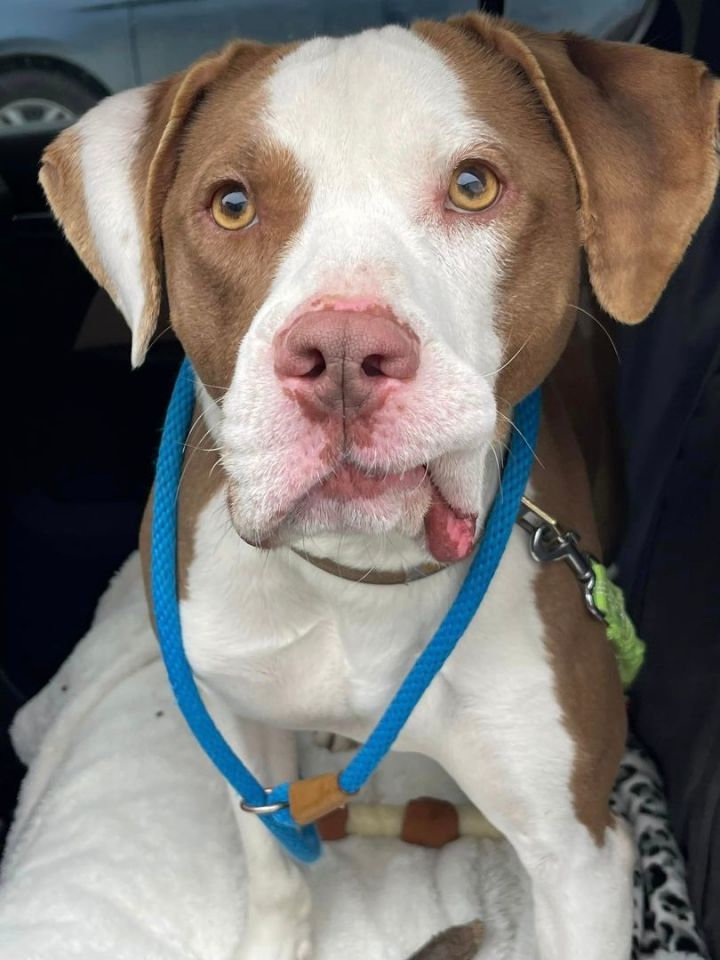 Hearts of Hope Dog Rescue
Hearts of Hope Dog Rescue look to find dogs and sometimes cats in their care forever homes with the help of foster homes.  Here are their pets of the week. 
Dallas scored a perfect 30 out of 30 on the Mila Kunis Cuteness Scale !! It's ridiculous, his level of cuteness. He is like a teddy bear – that smells vaguely like hot dogs and spaghetti. Dallas is a 6 year old Poodle Mix with shaggy white fur, an amazing beard, and the best British accent. He loves cats, dogs and humans of all ages. He has such a laid back, pleasant presence; he's really quite perfect. Dallas told us he would prefer a home with humans that are home most of the day. He has so much love to give, and he's always ready for naps, Netflix, and board games. Dallas is neutered, microchipped and up to date on shots. His adoption fee is $275. To adopt Dallas apply at www.rescueofhope.com/adoption-application
Seeking:  Quiet, dog friendly household for the handsome but apprehensive Weston.
Do you have a playful, loves everyone (humans and dogs included) mature dog ready to mentor his or her new best friend?  If so, WE WANT YOU to apply to adopt Weston.
Weston came to Michigan from a pretty rotten situation down south.  On arriving to his foster family, he's needed lots of patience and practice to learn that people aren't all bad.  He's quite reserved initially, but has grown so much in his four weeks here and he now enjoys the presence of his current humans.  His favorite thing about his current situation is his foster brother who he enjoys running outside with and wrestling gladiator style.  When not playing with the other dogs in the house, he loves napping on large plush dog beds.
There are some requirements for Weston's future family:
Must have at least one new canine sibling.
No kids (Weston is quite fearful of loud noises and surprises)
Patience to take things SLOW
Fenced in yard (home base is Weston's safe place but he needs somewhere secure outside too, and a fence will keep him safe in the event he gets spooked)
A person or couple able to commit to helping Weston succeed by working on his training. Structure and routine will help him achieve this. 
Apply to adopt Weston at rescueofhope.com. His adoption fee is $250.