The following animals are available for adoption.  If you find an animal you'd like to adopt please contact the organization directly.  Lowell's First Look does not assist with the adoption process.  And if you're looking to add to your family and don't see an animal below, each organization has additional animals looking for new homes.   Pet profiles and photos are provided by each organization.
Mackenzie's Animal Sanctuary
Those involved with Mackenzie's Animal Sanctuary take pride in finding the right home for dogs in their care. Here are their pets of the week. 
Akira is a beautiful Catahoula mix. Her stunning blue eyes tend to captivate onlookers at first glance. After she draws you in, she'll let you in on a bit of a secret – she's quite the smart cookie! Akira would excel in an obedience class. She picks up on new things quickly, and is SO eager to please her people. Taking a class would help create a bond with her person and let her intelligence shine.
Akira has a bit more of an independent personality. However, she takes breaks from doing her own thing to play with people. She loves to play with toys, and when she gets really excited, she can be vocal. When she's in her element, her spunky personality comes out, she has the most animated and expressive gestures.
Akira has so much potential; with the right human by her side, she will grow into a great partner.
Akira has been very dog selective at MAS, and would be best as the only dog in the home. She did not do well on her cat intro, so cannot go to a home with cats. She would do best with older children due to her energy level.
DOB: 2/28/2019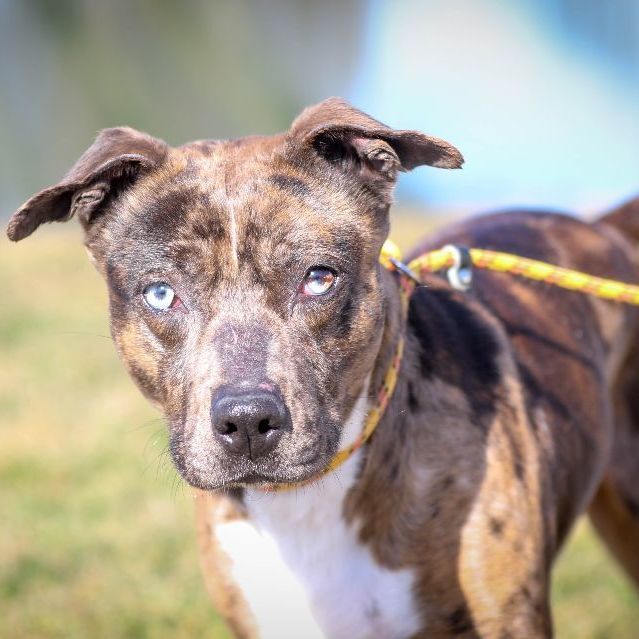 I'm Kodi! My birthday is 3/22/13. Being a little older, I've really learned to appreciate all the little things – but my two favorite things are being outside, and cuddling up with my people. The staff and volunteers here have worked on my walking skills, and one of them has even worked with me on being a great running partner (she tells me I'm a perfect running buddy, and I'm inclined to believer her…)! I can definitely keep up at pretty good pace, but when it's time to take a break, I'll admit I can be a bit of beach bum. Sometimes it's nice to just sit back, and take it all in.
While I get to live out my dream every day of walks and playing outside, it all would be so much sweeter if I had a forever friend to wake up and hit the trails with every day. Fill out an application and mention me!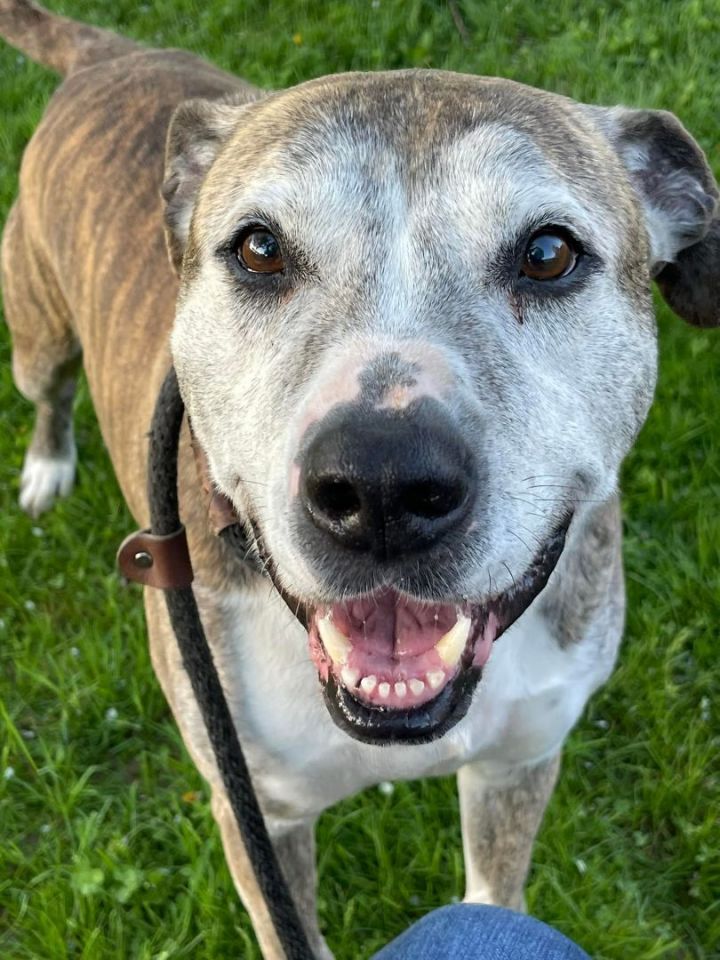 Hearts of Hope Dog Rescue
Hearts of Hope Dog Rescue look to find dogs and sometimes cats in their care forever homes with the help of foster homes.  Here are their pets of the week. 
Bahli is an adorable 1 year old, 50 lb hound mix that joined us from Harbor Humane Society.
Her future home should include a patient human to teach her all about the human world and another confident canine to show her the ropes. If that sounds like you, keep reading to find out more about her.
We don't know her history but it's clear she's not been around people a lot as she's very timid and skittish. Surprisingly she walks super well on leash, rarely pulls and if she does, it's because she's happy and wants to gallop (like no joke, it's hilarious). She does well in her kennel and has not had any accidents in the house. During the day, she loves to lay around and sleep on her new acquired dog bed that she adores while her foster mom works next to her. She loves to play with the resident dog, chase and wrestling are both favorites of hers. She has embraced one toy she has gotten and will take that with her wherever she goes, almost like she was so excited someone finally gave her something good that she doesn't want to ever give it up again (she has not played with any other toys).
Bahli has made leaps and bounds since arriving and we're beginning to build her food drive (she's now a lot more food motivated) and we play games to build her engagement. Funny enough, if she has her toy, we can give her head scratches but without it, she is still hand shy. Bahli will require a very patient home that understands it is going to take her time to adjust and learn to trust people but based on what she has shown us so far, she's well on her way to greatness and we cannot wait to really see her blossom. Bahli is currently undergoing Heartworm treatment and her future adopters need to be willing to see her through it. Cost is covered by the rescue, but the adopter will need to bring her for her second injection on 1/17-/18 to the Humane Society of West Michigan and keep her on low activity for a couple of months. Her adoption fee is $250.
Lulabelle is a beautiful brindle Terrier Mix with the cutest little face and the very best heart. She is so full of love, and she shows it to her doggie roommates and humans as often as she can. Lulabelle is 5 years old and weighs 27 pounds. She is very smart and loves to learn new things, especially Calculus. We think she would love to go to Obedience Classes with her humans; she is so eager to please. Lulabelle is house trained and crate trained, and she does very well with other dogs!! We think she would prefer a home with a doggie roommate. Lulabelle is spayed, microchipped and up to date on shots. Her adoption fee is $250. To adopt Lulabelle apply at www.rescueofhope.com/adoption-application