The following animals are available for adoption.  If you find an animal you'd like to adopt please contact the organization directly.  Lowell's First Look does not assist with the adoption process.  And if you're looking to add to your family and don't see an animal below, each organization has additional animals looking for new homes.   Pet profiles and photos are provided by each organization.
Mackenzie's Animal Sanctuary
Those involved with Mackenzie's Animal Sanctuary take pride in finding the right home for dogs in their care. Here are their pets of the week. 
What? You thought only tea pots were short and stout? No way!
My name is Adrian and not only do I define adorable, but I am also the ultimate cuddle bug / baby-dog. I came from a loving home, but due to an unfortunate situation they were unable to keep me. I have a big, goofy personality in this stocky little body of mine.
Some of the things I enjoy are running around and exploring outside (that's why a fenced in yard would be so great – to make sure I am safe), getting pets attention from my human companion friends, and car rides are fun as long as we are together – I would go anywhere with my people. I love toys! I mean most dogs love toys, but I really love them! I love to shake them around, or chase them.
My ideal home would be with a family that is dedicated to snuggling as much as I am. I am not a big fan of small kids, so noisy and wild, it's very distracting from my naps on the couch. I am perfectly happy to share my love with older more calm kids though!
I don't want to share the spotlight, I would much rather be the only fur child of the home. I have plenty of love to make up for it though. I am a perfect Netflix-and-chill kindof gal.
If you'd like to meet me, and get up close and personal to see for yourself what a great companion I can be, fill out your adoption application to see if we are a match!
DOB 11/26/2019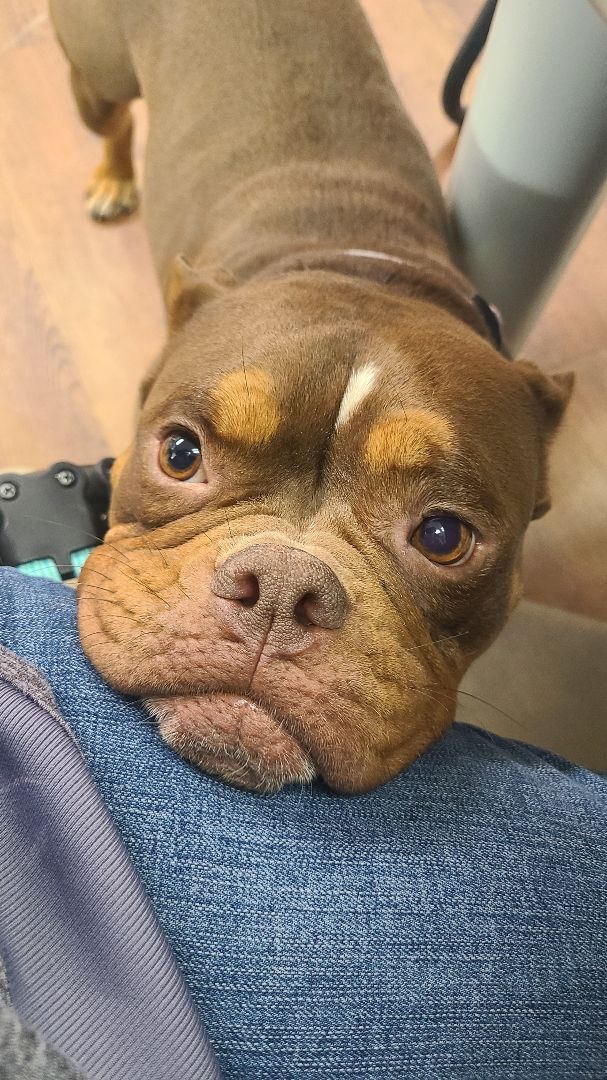 Once a bond is established, Kenai is a sweet, energetic boy that loves to spend his time running around and playing outside. He is looking for a family that will be able to keep up with him! He's also easily entertained. Give him a ball and he is occupied for hours! He's super smart and a very quick learner. He knows a few commands but could use a little help polishing them up. He needs to be the only pet in an adult only home.
Kenai will only be suitable to go home with someone that has German Shepherd experience, as well as experience working with dogs that have touch sensitivity. Proper introductions to establish a trusting, positive, first impression is a must. He needs a leader that he can trust and look to for guidance. Positive reinforcement training is the only type of training he has received and what is required from his new family for his continued growth.
We are hoping to spark an interest in someone that will be dedicated enough to give him the chance he desperately deserves.
To meet Kenai and start a wonderful friendship, apply today!
D.O.B 3/30/17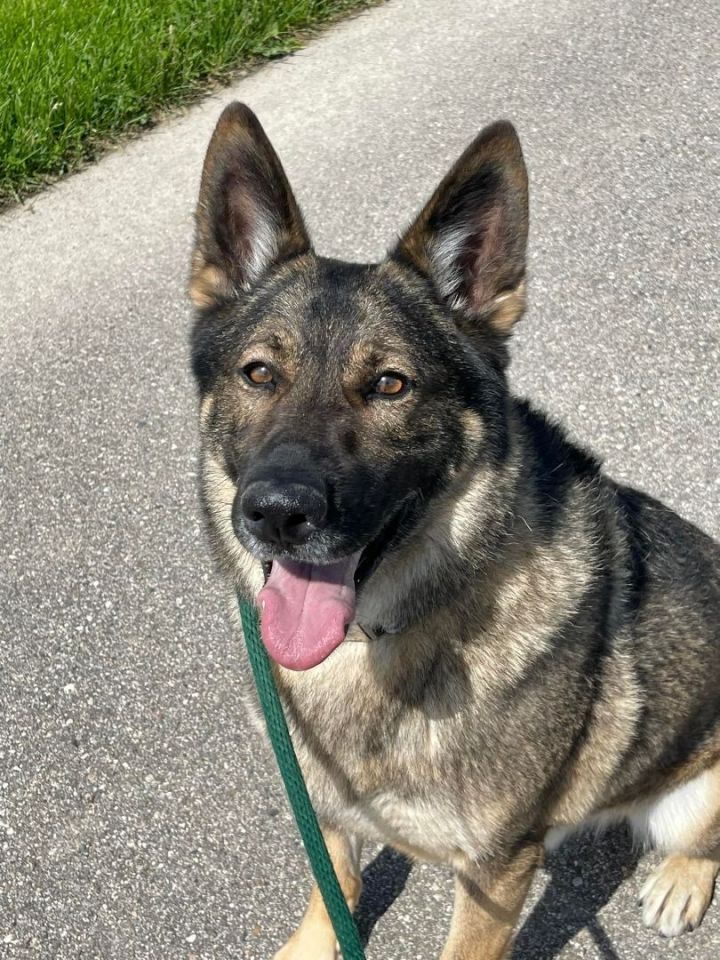 Hearts of Hope Dog Rescue
Hearts of Hope Dog Rescue looks to find dogs and sometimes cats in their care forever homes with the help of foster homes.  Here are their pets of the week. 
Pippi the Puppy !! Pippi is an insanely cute 16 week old Staffy Puppy who gives the best hugs !! She is very outgoing and confident, and loves to meet new people and new pups. She's doing a fantastic job with her crate training and house training; but she will need a patient human to continue this training. She will need to be in a home (no apartments) that will take her to Puppy Classes and help socialize her and teach her the best things. She does very well with dogs and humans of all ages. Pippi is spayed, microchipped and up to date on shots. Her adoption fee is $300. To adopt Pippi apply at www.rescueofhope.com/adoption-application
Tahini is a 4 year old, 49 pound, mix of all the perfect dogs. We are guessing Sharpei, Lab, and pittie … but it's always just a guess. She loves all the people, ignores cats, and does great with dogs with a quick, proper introduction. She would also be perfectly happy to hog your lap as the only dog in your home. She would likely do best with older children due to her size. She has made a list of must haves she asked us to share about her potential home, so here is it. You must love having her sweet snoot rub up against you while she snuggles in for a nap. You must tell her how pretty she is and that's she a good girl several times a day. And she asked us to add that you have to share all your food with her but he told her, "No go on that one, Tahani." This girl didn't get all of the care she needed when she lived life on a chain, so she's still finishing up her heartworm treatment. The cost is entirely covered by the rescue and the treatment will be taken care of at a local veterinary partner. You just provide the transportation and the napping spots before and after. She is potty trained and crate trained (but would rather be with you when you are home). Tahani is current on her vaccines and has been microchipped and spayed. Her adoption fee is $250 and you can apply to adopt her at www.rescueofhope.com/adopt/

Holliday's Exotic Avian Rescue Team
HEART specializes in rehoming birds when all other alternatives have been considered. Based in Lowell, birds are fostered primarily in Lowell or White Pigeon. Here are their pets of the week.
Bella is a Hahns macaw who has quite the personality! She loves to be out and to be around people. She came from a home where she was loved dearly but they were gone a lot, causing her to pluck. So she does need someone who is home more often than not. She will step up but can be sassy! Bella does come with a cage. *Parrot Project not included in adoption fee.
Location: Lowell, MI
Adoption Fee: $400