The following animals are available for adoption.  If you find an animal you'd like to adopt please contact the organization directly.  Lowell's First Look does not assist with the adoption process.  And if you're looking to add to your family and don't see an animal below, each organization has additional animals looking for new homes.   Pet profiles and photos are provided by each organization.
Mackenzie's Animal Sanctuary
Those involved with Mackenzie's Animal Sanctuary take pride in finding the right home for dogs in their care. Here are their pets of the week. 
Have you ever seen a potato walk? Here is your chance! Introducing the cutest little spud-dog….Puka!
I am a very sweet little girl – but it takes me a little bit to come out of my shell. When I do, I love attention and cuddles (morning snuggles are my jam). I grew up in a puppy mill environment, so the world is very new to me…and a little intimidating. A quiet home is a must for me, noisy kids are a bit too much for me.
Right now I am being fostered with a MAS staff member; she has been working on potty training with me (which I have been doing awesome at), taking me outside to play (I love going outside to sniff around, I make her laugh when I get the zoomies), and working on my socialization. My foster mom has a cat that I get along with great too!
I have met some other small dogs at MAS and have been very interested, but have still been a bit too cautious to interact. I might be a good fit for a home with a small dog that is happy to simply coexist with me. I might be too intimidated by bigger dogs.
Being fostered has helped me out so much, but what I really want is a forever home. If you have an insatiable love for anything potato, submit your application today!
D.0.B. 5/19/2015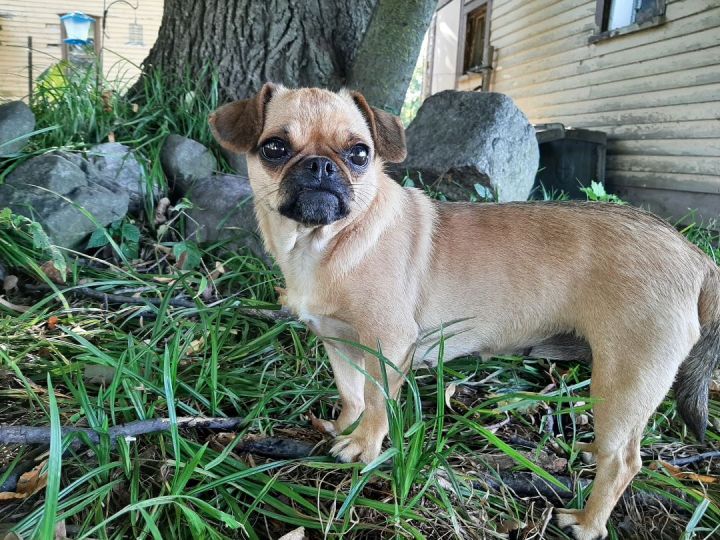 Could Armani be any cuter? We don't think so! As a typical fun-loving puppy, right now is a crucial time to work on practicing his manners and socialization skills. This handsome little guy will likely grow to be a medium to large size dog. He is looking for a loving and patient home that can give him all the good things that he needs to grow up into a happy adult dog!
If you are looking for some adorable cuddles, this might just be your guy! If you would like to meet Armani, fill out and submit your adoption application today!
DOB: 5/27/2022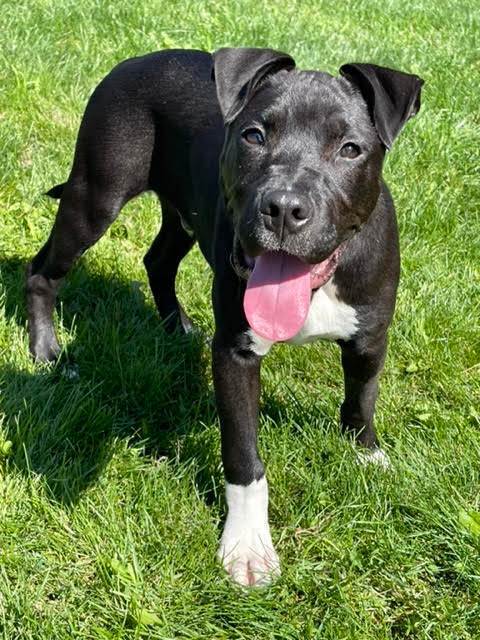 Hearts of Hope Dog Rescue
Hearts of Hope Dog Rescue looks to find dogs and sometimes cats in their care forever homes with the help of foster homes.  Here are their pets of the week. 
Britain is the happiest dog in North America !! Seriously, look at that smile. We love this sweet boy who smiles with his whole body; he's so special and loving, goodness. Britain is a 50 pound, 1 year old Lab/Staffy Mix with beautiful apricot coloring and the best heart. The best heart. His favorite things are as follows: leaning on his humans, he excels at this, so much. giving hugs, watching Hulu in the snuggly embrace of his humans, and cheese. Yes, cheese. Britain is house trained and crate trained and does very well with other dogs !! No cats. Humans of all ages he loves, but due to his size, maybe a home without super small children is best. Britain is neutered, microchipped and up to date on shots. His adoption fee is $250. To adopt Britain apply at www.rescueofhope.com/adoption-application
Say hello to Gracie! Gracie is a sweet six-year-old pitbull mix that came to us as a mom of six adorable puppies. Since she's been in our care, we've learned she loves hanging out on the couch and is a big fan of curling up in a blanket during late night tv time. Some of her favorite things to do are walks around the neighborhood so she can catch up on sniffs, rolling around in the grass like her life depends on it, and bounding after thrown sticks—much like a rabbit. Other things to note about Gracie is she has a habit of sticking the tip of her tongue out in a derp expression, and she's highly food motivated which is a great help with her training. Currently we've been working on sit, and she understands the meaning of no. She currently lives with a cat and dog in her foster home and does well with both, and also does well with kids. Gracie would do wonderfully in a home that can give her lots of attention and love, as she has a heart full of love ready to share with the right family. Due to rental breed-discrimination, she does require a family who owns their own home and does not utilize an electric/invisible fence. Gracie is up to date on vaccinations, preventatives, spayed & microchipped and her adoption fee is $250.