The following animals are available for adoption.  If you find an animal you'd like to adopt please contact the organization directly.  Lowell's First Look does not assist with the adoption process. And if you're looking to add to your family and don't see an animal below, each organization has additional cats, dogs, or farm animals looking for new homes.   Pet profiles and photos are provided by each organization.
For additional information about each organization visit their websites or read our intro article to Furry Friday!  The following pet profiles are provided by each rescue.
Mackenzie's Animal Sanctuary
Those involved with Mackenzie's Animal Sanctuary take pride in finding the right home for dogs in their care. Here are their pets of the week.
Hi, I'm Kanga! Before coming to Mackenzie's, I'd been found as a stray, and wasn't in the best shape. Now that I'm here, the staff and volunteers have helped me healthy again! In addition to getting me back on my feet, they've also been working with me on all sorts of training and manners – my DOB is 11/13/16, so I've still got plenty of youthful energy and quite a bit to learn!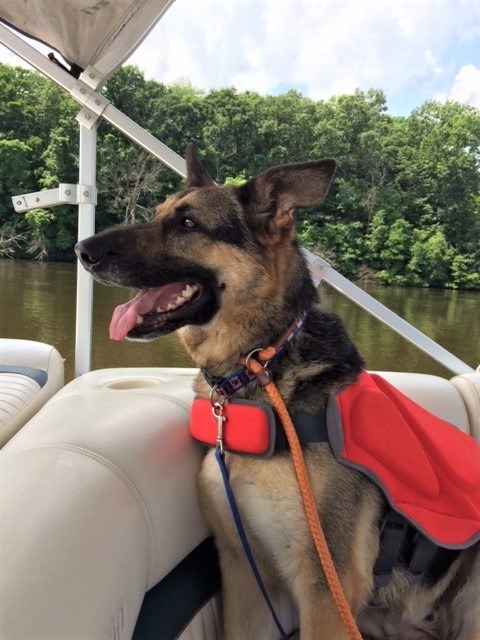 Ralf is on adorable dude. He is a little shy until you get to know him. His D.O.B. is 2/05/16, but still very much a puppy. He can be pretty high energy, but once he settles, he loves attention and pets. He can't resist chasing after a bouncing tennis ball, but isn't much of a fetch player. Ralf has done well meeting other dogs (especially ones that love to play), did well on his cat introduction at MAS, and seems to be most comfortable with older teens and adults.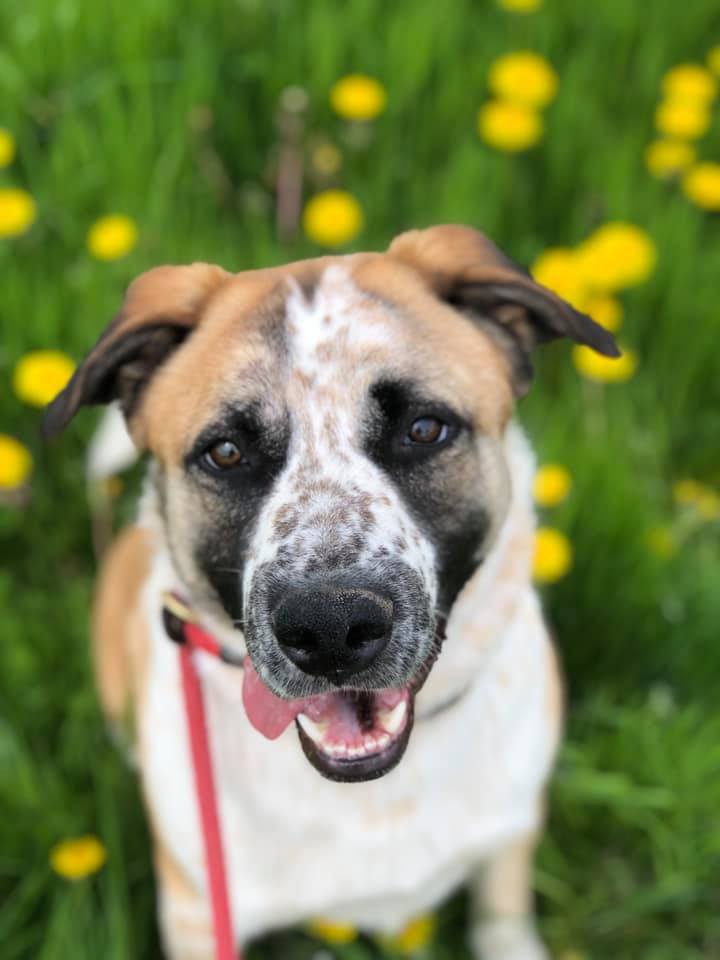 Vicky's Pet Connection
Vicky's Pet Connection works with the Kent County Animal Shelter to rescue cats and kittens.  They also take in dogs older in age and those needing special care. Here are their pets of the week.
Meet Kiara! She's a beautiful, black and white girl with the silkiest coat, She came to us with a litter of kittens and worked so hard to take care of them. But now its time for someone to take care of HER! Kiara was found living (pregnant) in a hotel room with 18 other cats so she's had a pretty hard start in life. She's only 2 years old and just as nice as she can be…you'd never know she came from such a difficult situation. She's a happy girl with a wonderful purr.
Carol's Ferals
Carol's Ferals specializes in trap, neuter, return (TNR), but they come across "friendlies" who are available for adoption. Here are their pets of the week.
Hi, I'm Martin. A volunteer found me wandering south of town and took me in. My ears were so infected with mites, which made them itch, that I scratched them raw and they became infected. It took a lot of TLC to get those ears healed up but they are a lot better now. My teeth were also a mess and I had to have several of them pulled, but that doesn't stop me from scarfing down the food!
Hi, I'm Delaware. I am an extremely sweet and friendly boy. If you are looking for a cat who likes to cuddle and sit on your lap, then I am the one for you!
My name is Hemi, and I am possibly the "founding" father of a colony that was around 45 or 50 cats. The guy that lived there took care of them as far as giving them food and shelter, but when he became ill we were left on our own. I was ill too, but my rescuer says I've always been a sweet boy. One time they came to check on me and I was really sick so they used a drop trap to catch me. That's how I came to CF in January 2017.  After a lot of TLC, I'm available for adoption! I'm still quite shy, so I'll need a quiet home with a patient family.
Hearts of Hope Dog Rescue
Hearts of Hope Dog Rescue look to find dogs and sometimes cats in their care forever homes with the help of foster homes.  Here are their pets of the week.
Phil is a 4 month old Staffy Lab Mix who is 36 pounds and growing. He still needs to grow into his ginormous head, so we expect him to be a bigger pup. He is so smart; he's doing a fantastic job with his crate training and house training, and he's already learned many commands – he even rings a bell when he needs to go outside !! Phil would benefit from puppy classes with his new forever home. He is shy when meeting new people, but after a quick moment he is thrilled he made yet another new friend. Phil loves car rides, and he snuggles like a champion. He also loves walks. We think Phil would love to live with a runner ! He is neutered, microchipped, and up to date on shots. His adoption fee is $250. To adopt Phil apply at www.rescueofhope.com/adoption-application
Rina is a gorgeous 2 year old doberman who weighs 60 pounds and is exceptionally smart. She is house trained, crate trained and knows many commands including Spin; it's awesome to see !! Rina loves kids and dogs; we aren't yet sure how she does with cats. We are sure that she is elegant, smart, goofy and affectionate – she's simply amazing !! Rina takes a minute to warm up to some new people, but when she does she thinks of them as a new best friend. Rina is spayed, microchipped, and up to date on shots. Her adoption fee is $200. To adopt Rina apply at www.rescueofhope.com/adoption-application