The following animals are available for adoption.  If you find an animal you'd like to adopt please contact the organization directly.  Lowell's First Look does not assist with the adoption process. And if you're looking to add to your family and don't see an animal below, each organization has additional cats, dogs, or farm animals looking for new homes.   Pet profiles and photos are provided by each organization.
For additional information about each organization visit their websites or read our intro article to Furry Friday!  The following pet profiles are provided by each rescue.
Mackenzie's Animal Sanctuary
Those involved with Mackenzie's Animal Sanctuary take pride in finding the right home for dogs in their care. Here are their pets of the week.
Righteous Riker, such a sweet soul. Full of love and play. What a happy go lucky boy. He is active and loves to run and play with you. He can be jumpy and mouthy, as he was not worked on in the home. Still really a puppy. His D.O.B. is 11/06/16. He likes to hang out with you in the office, and is so happy playing with other social dogs at MAS. He could use older children in the home, and a family willing to give him the time it takes to get out of the puppy-ish behavior.
I'm Charlie! I'm an Australian Cattle Dog mix and my DOB is 7/11/16. I'm a sweet and smart guy – from what they tell me here at least! I'm happiest when I have a job to do or can be doing something active with my people, like walks or hikes. A home with some experience with my breed would be terrific for me too. I'm not a big cuddler, but I definitely like attention and being in the company of friends, those with two legs or four. I've done well with the dogs I've met so far and did well on my cat introduction. Ask about me!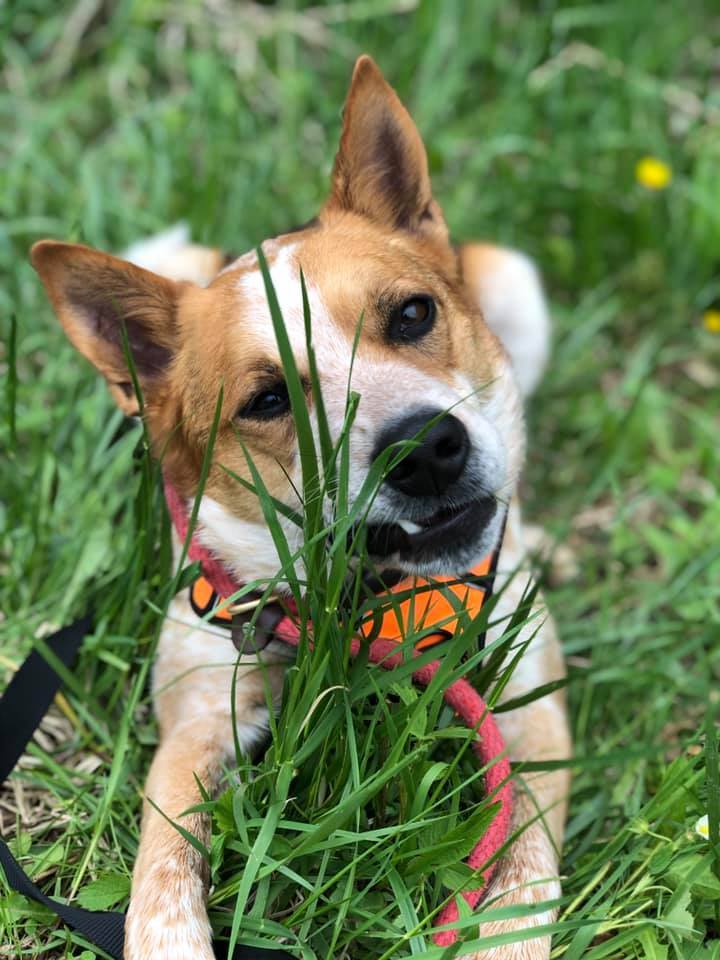 Vicky's Pet Connection
Vicky's Pet Connection works with the Kent County Animal Shelter to rescue cats and kittens.  They also take in dogs older in age and those needing special care. Here are their pets of the week.
Well, look here! It's the first "Robin" of spring! Yep, this beautiful girl is named Robin and she is such a sweet girl. She's had a lot of hardship lately but you'd never know it by her wonderful, upbeat energy! She's just a little survivor who wants to love someone special.  She's a gorgeous calico and will make someone a great companion.
Carol's Ferals
Carol's Ferals specializes in trap, neuter, return (TNR), but they come across "friendlies" who are available for adoption. Here are their pets of the week.
Hi, I'm Coraline! I was brought to Carol's Ferals in May 2018 and am approximately 1 1/2 years old. I'm a beautiful girl, aren't I?  I also love pets and scritches.
Hi, I'm Niles. I'm about 2 years old, and came to Carol's Ferals in March 2018. I'm a shy guy, but I'm getting more and more comfortable here every day. I would do well with a family that will be patient with me and give me my own space to own and lounge around in. I love to look out windows and bird watch too!
Hi, I'm Sunny. I am a big solid boy who is very friendly and loves to be petted. I mind my own business and get along well with my roommates.
Hearts of Hope Dog Rescue
Hearts of Hope Dog Rescue look to find dogs and sometimes cats in their care forever homes with the help of foster homes.  Here are their pets of the week.
A distinguished gentleman's face in a young body? The perfect combination is the best way to describe Wallace. He is about 45 pounds and 6 years old. He was a stray wandering in Flint, but why anyone would let him go is beyond us. He loves every dog and person he meets. He will cuddle all day long if that is what you have planned, but he would also love to go for walks where he will wag his white tipped tail the entire time. Wallace is an easy going, happy go lucky boy who just wants to find a home to love his people and show off his "shake" skills. He is neutered, microchipped, up to date on shots, and recently had a dental cleaning! His adoption fee is $200. To adopt this handsome fella apply at www.rescueofhope.com/adoption-application/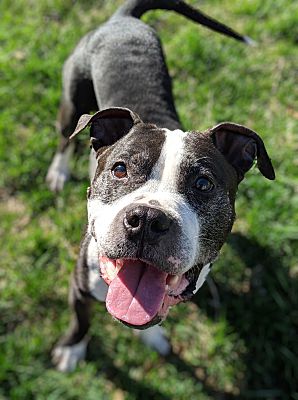 Spencer is a sweet boy who is shy and scared when meeting new people. However, once he knows you- you bring him such joy! He's 1 year old so he can have that puppy energy but he is actually pretty chill in the house. He sleeps well in his kennel through the night and does well going in for his meals. Spencer is good with other dogs. A confident dog sibling will be required for Spencer as he does very well with other dogs and enjoys their company. He would do best in a home with no cats. He is good around children but is very nervous at first. He would do best in a home with very understanding, respectful kids who are old enough to give him space. He loves your pets, chewy toys, running around outside, and sleeping on blankets. We will require that Spencer attend an obedience class after his adoption as it will help to build his confidence and help him interact with others. The world is a scary place for a little guy so Spencer is looking for the perfect home to give him the love, training, and patience he deserves! Spencer is neutered, microchipped, and up to date on shots. His adoption fee is $200. To adopt Spencer apply at www.rescueofhope.com/adoption-application/