The following animals are available for adoption.  If you find an animal you'd like to adopt please contact the organization directly.  Lowell's First Look does not assist with the adoption process. And if you're looking to add to your family and don't see an animal below, each organization has additional cats, dogs, or farm animals looking for new homes.   Pet profiles and photos are provided by each organization.
For additional information about each organization visit their websites or read our intro article to Furry Friday!  The following pet profiles are provided by each rescue.
Mackenzie's Animal Sanctuary
Those involved with Mackenzie's Animal Sanctuary take pride in finding the right home for dogs in their care. Here are their pets of the week.
My name is Hannah. My D.O.B. is 5/02/16. I was found running the roads before I came to MAS. I am a petite young thing, and love to cuddle. I know how to sit, stay and come. I am okay in a crate. I love toys and like to run and play, I can even run along side a golf cart at MAS. I will need children that are older that can handle a dog jumping on them out of excitement. I have a dog named Ned I like to play with. Some dogs make me nervous though. I love plushy toys and have been working on my focus during behavior training. I would make a great addition to any family.
I'm Farrah! I'm an Akita Mix and was born 1/9/15. I'm starting to gain a bit of a reputation here at MAS as a big sweetheart! New people and situations make me pretty nervous, but once I've warmed up, I'm happy to be around them. I'm not a big cuddler, but I love to take walks, love going for car rides, and enjoy the occasional ice cream treat! I'd be most comfortable in a home without young kids running around since that much activity makes me nervous. A quiet and patient home where I can come out of my shell and bond with my new family would really help me too. If you had time to come out and meet me on several different occasions, that would be best for me as well. I'm still new to Mackenzie's, so as the staff learn more about me, they'll update my info.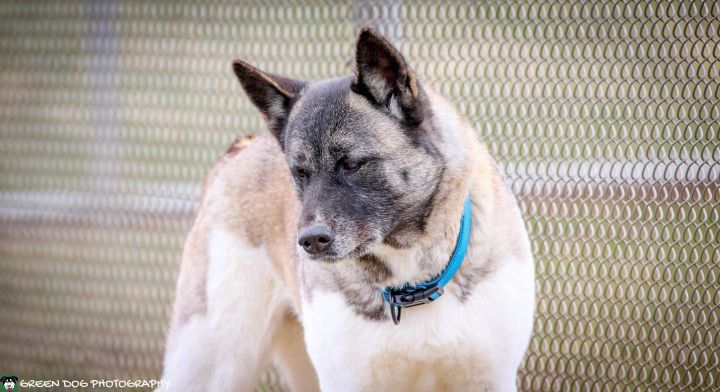 Vicky's Pet Connection
Vicky's Pet Connection works with the Kent County Animal Shelter to rescue cats and kittens.  They also take in dogs older in age and those needing special care. Here are their pets of the week.
Hi there, my name is Ranger and I'm one of a group of kittens whose name all start with the letter "R".  My siblings and I love to run and explore because the world is so new to us!  We're just 8-10 weeks old and our whole day basically consists of playing, napping, playing and napping!  We're a social group so, if you have room for two of us, we'd love to be adopted with one of our siblings!
Carol's Ferals
Carol's Ferals specializes in trap, neuter, return (TNR), but they come across "friendlies" who are available for adoption. Here are their pets of the week.
Hi, I'm Murray. I am a very sweet and friendly boy who will let you know that I need my ears or chin scratched or, perhaps, a belly rub!
Hi, I'm Wallaby. I may act a little skittish at first, but one rub behind the ears and I will be your friend forever.
Hi, I'm Corbet. I am a friendly, solid boy who loves to talk! I would love for you to come meet me.
Hearts of Hope Dog Rescue
Hearts of Hope Dog Rescue look to find dogs and sometimes cats in their care forever homes with the help of foster homes.  Here are their pets of the week.
Kaya is an 8 year old Siberian Husky with beautiful, soulful, blue eyes. She is house trained and she knows many basic commands; she's a very smart girl !! Kaya can take a minute to warm up to strangers, but when she knows someone she is exceptionally loving and loyal. Kaya will need a patient and supportive home that will help her work through the times when she's anxious. Kaya loves to play with her softball and her soccer ball, it's so funny to witness !! She does well with other dogs, but prefers more laid back pups that match her own pace and personality. Kaya is spayed, microchipped, and up to date on shots. Her adoption fee is $200. To adopt Kaya email [email protected] for an adoption application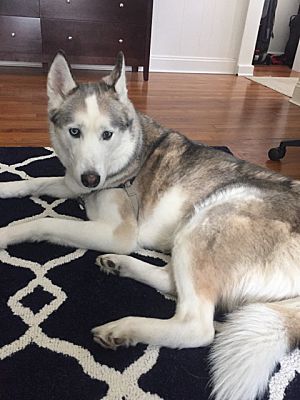 This special soul is Martini. She is 10 years old with the most beautiful brown eyes. Though she doesn't move as well as she used to, Martini still loves to play with toys! Okay, she loves to de-stuff and de-squeaker toys, but it's the cutest thing you'll see. Martini has some health issues that come along with old age, but she is hoping to find a family that wants to make the most of the time they will have together! She promises to fill your days with snuggles and so much love. She does well with other dogs and seems to like kids. We are not sure how she is with cats at this time, but if you have cats we'd be happy to do a meet and greet! Martini is spayed, microchipped, and up to date on shots. If you have some extra love to give and a comfy spot on your couch, please email us at 
[email protected]
 for an adoption application!