The following animals are available for adoption.  If you find an animal you'd like to adopt please contact the organization directly.  Lowell's First Look does not assist with the adoption process. And if you're looking to add to your family and don't see an animal below, each organization has additional cats and dogs looking for new homes.   Pet profiles and photos are provided by each organization.
For additional information about each organization visit their websites or read our intro article to Furry Friday!  The following pet profiles are provided by each rescue.
Mackenzie's Animal Sanctuary
Those involved with Mackenzie's Animal Sanctuary take pride in finding the right home for dogs in their care. Here are their pets of the week. 
Ghost is a young Great Pyrenees, born 11/11/18. As a young pup, Ghost still has a lot to learn, and would benefit from a patient family with lots of time and love to give. When he first came to Mackenzie's, Ghost was really shy, but he's been opening up to staff and volunteers, and getting used to new things. He doesn't have a favorite toy yet, but really enjoys spending time with his litter mate, Spirit, and loves attention and cuddles once he's comfortable with new people. He would also benefit from going to a home with another dog that can show him the ropes and help him build his confidence.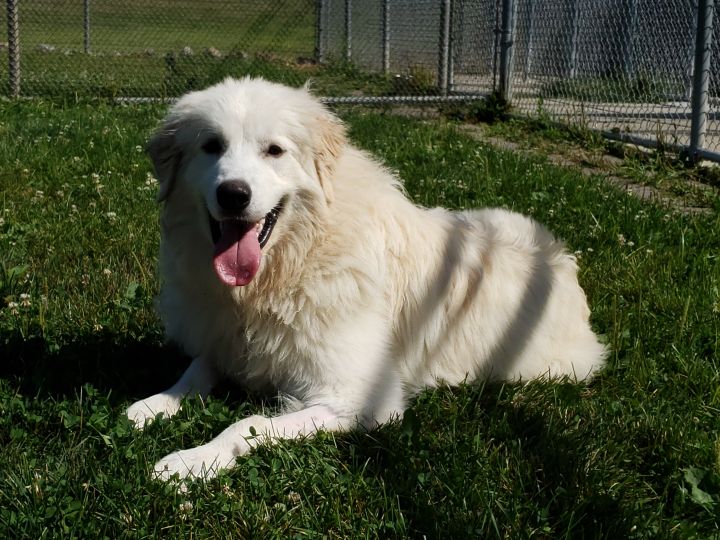 My name is Elliot! I was found out and about with my pal Olivia. We fortunately found our way to Mackenzie's, and now that we're healthy, we're all ready to find ourselves forever home!
I've done well with the dogs and kids so far – I really just like spending time with my people or other four legged friends. I would prefer a home without cats though! I'm a happy go lucky, laid back kinda guy. The staff here have found that I'm happy to take some walks, but I'm also equally happy to relax in the grass outside, lounge around in the air conditioning… I'm not picky as long as I've got a friend. Fill out an application, and mention me!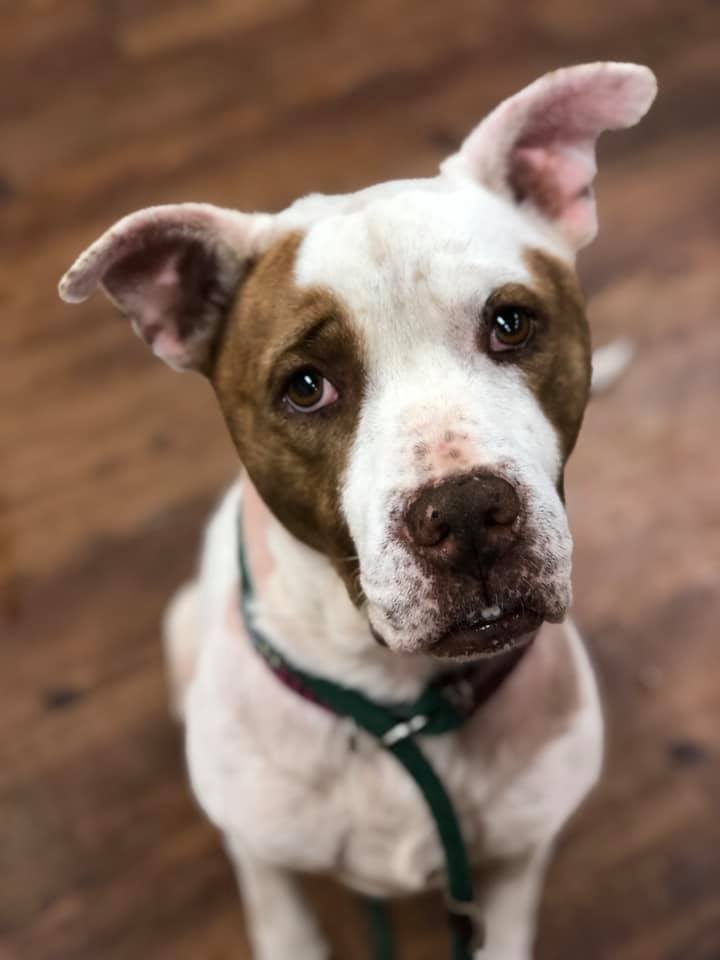 Carol's Ferals
Carol's Ferals specializes in trap, neuter, return (TNR), but they come across "friendlies" who are available for adoption. Here are their pets of the week. 
Hi, my name is Francine, I was born about 2008.
I am a sweet girl who has really come around in my time at the facility. At first, I was shy and reserved, but now I am all over the place and I love following people around when they come in to see all of us adult cats. Our vet tech found that Fran has a virus called calici; it's a respiratory problem that can give her pain in her mouth and can make it difficult for her to eat when it flares up. It doesn't go away but with proper care and good nutrition, it can be managed.
Hi, I'm Griffen and I was born in October of 2010 (approximation).
I'm a polydactyl kitty, which means I have extra toes. (Thumbs – as close to being human as a cat can get! Now if someone would teach me how to open a can, I'd be all set!)
I have calici, which is a respiratory virus that I will always have. I also had something called stomatitis and had a bunch of teeth removed because my gums were swollen.
Hi, I'm Juno! I'm approximately 5 years old, and have been with Carol's Ferals since 2016. I do have a virus called Calici but I have never been symptomatic. I'm a big boy and I'm very playful. I can be the life of the party anytime there are guests over! I would love to have a home of my own as I tend to get a little too excited and pick on other cats.
Hearts of Hope Dog Rescue
Hearts of Hope Dog Rescue look to find dogs and sometimes cats in their care forever homes with the help of foster homes.  Here are their pets of the week. 
Coco is a two year old Boxer/ Retriever/ pit mix. She is an amazing dog with lots of love and energy for the entire family. She loves being outside and playing in her blue baby pool, but when she comes inside the couch is hers (or any place where you are sitting lol). She really likes peanut butter and steak, which work especially well to get her in the crate. She is playful, energetic and has gotten along with other dogs and people. She is spayed, microchipped and up to date on shots. Coco is a great dog and we hope she finds a great family to love her as much as we do!! Her adoption fee is $200. To adopt Coco apply at www.rescueofhope.com/adoption-application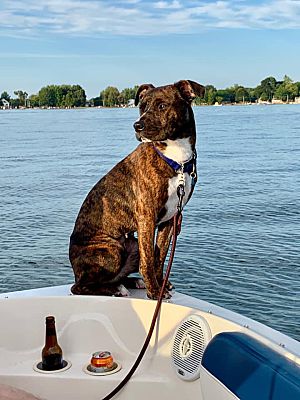 Oakley is a 2 year old purebred Aussie looking for his perfect home. He may be marked as special needs because of his blindness, but the most special thing about Oakley is how much he loves and trusts his people. Once he knows the floor plan of the house and how to follow his person's voice he requires no special care and is a normal and happy boy! He was an outside dog in his previous home, so he is working on basic manners, but he is doing exceptional with potty training and sleeps quietly in a crate at night. He is great on leash and loves to be outside so would be a wonderful adventure partner for humans that proactively look out for his space so strangers don't startle him. Oakley would do best with older children since they're less unpredictable and loud, and breed experience is a plus, but not required. He is great with dogs of all sizes, and is currently living with a rabbit and ducks as well. Oakley will be neutered, microchipped, and up to date on vaccines upon adoption. His adoption fee is $200. To adopt Oakley apply at www.rescueofhope.com/adoption-application