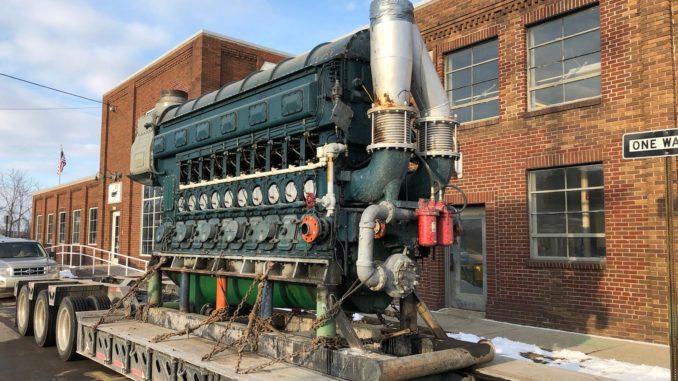 It was a sight to see on Main Street last month. Three diesel generators that had been sitting dormant at Lowell Light & Power since 2011 were hauled away by their new owner.
The machinery removed from the utility's Broadway Street building was first put into use more than 50 years ago. Two 10-cylinder diesel engines were installed in the 1960s, and a 12-cylinder engine was added in the 1970s. While generators like these were commonly used on navy vessels such as submarines and air craft carriers, Lowell Light & Power says it has no documentation indicating their origin.
Although not the primary source of power for the city, the three units were typically operated when electricity demand peaked, usually during the summer months. However, they were decommissioned in 2011, and since then, the city power supply has come entirely from purchased power agreements with energy plants located elsewhere in the state.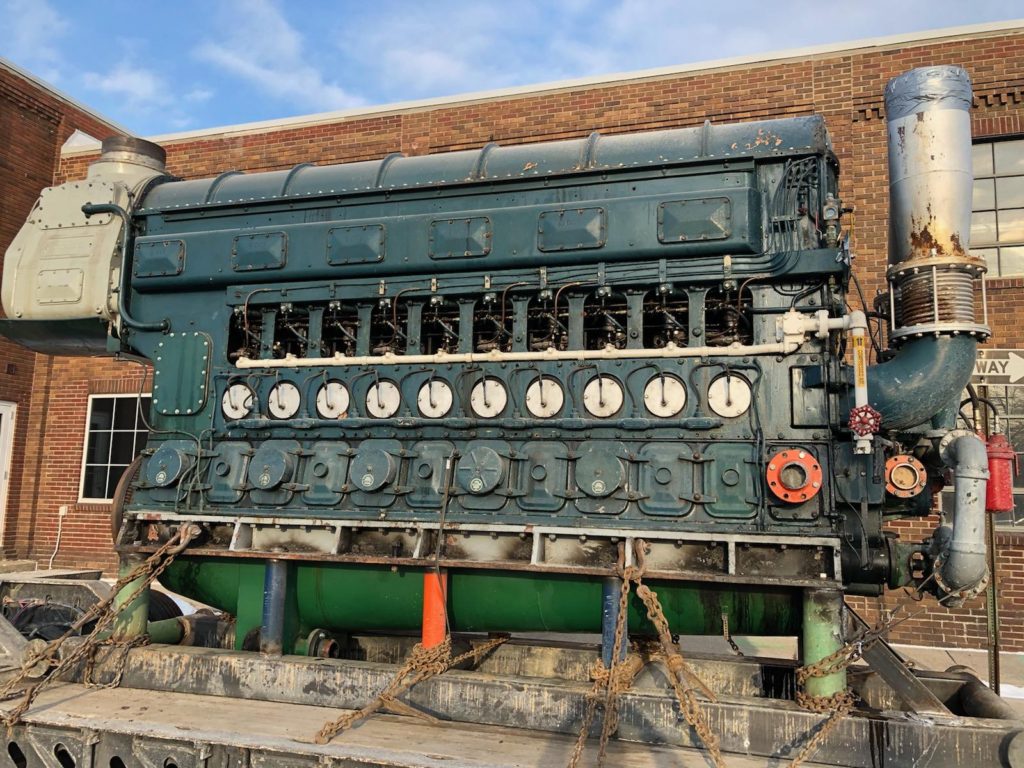 More recently, Lowell Light & Power purchased and installed two new combustion turbines to provide power to its ratepayers as needed. The decision to install new generators rather than recommission the old ones was largely economic. The diesel engines were not modern and would need significant improvements to meet current emission standards. What's more, they weren't particularly efficient for current energy needs. Lowell Light & Power's two new combustion turbines can supply more than twice the energy than the old generators at a lower cost per megawatt hour.
Farabee Mechanical is the new owner of the diesel generators. It is expected the company will use the engines for spare parts, or it is possible they will try to restore them to running condition and sell them as fully functional diesel engine generator sets.
Lowell Light & Power currently does not have plans for the space that has been freed up by the removal of the generators.