This article was originally published on July 5, 2022 on The Restless Viking website.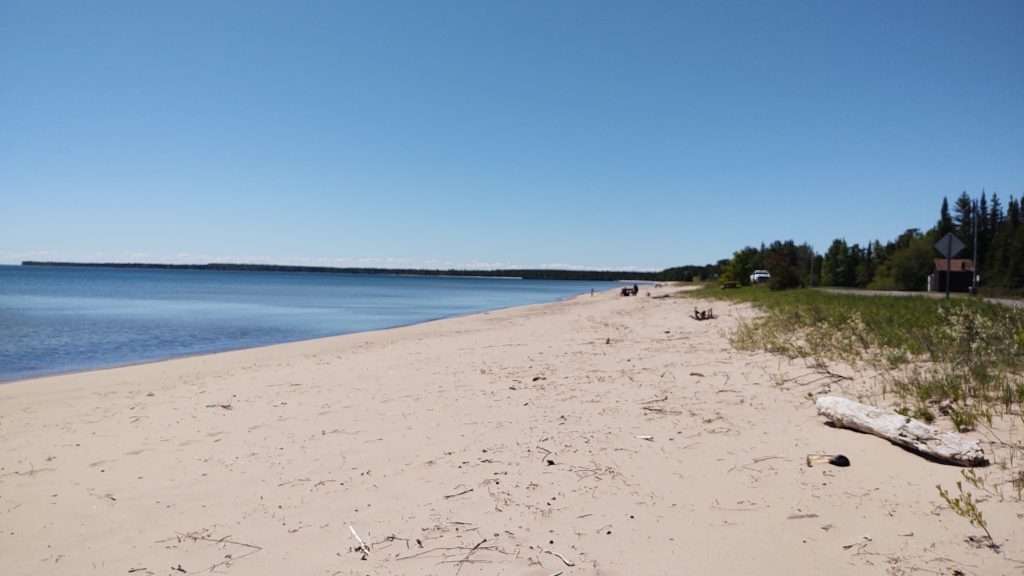 Bete Grise Preserve (Baie De Gres )
Keweenaw Peninsula
Gay Lac La Belle Rd, Mohawk, MI 49950
This Lake Superior beach was peaceful when we arrived. One family was standing knee deep and splashing around in the water. To me, they were brave on this 70 degree day.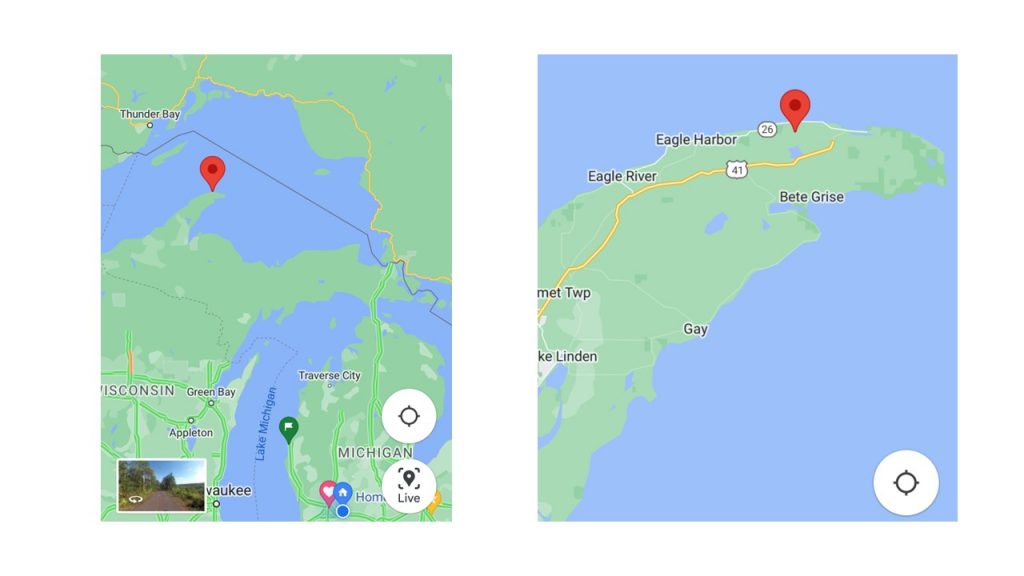 Bete Grise Preserve is located on the south side of the Keweenaw peninsula.
The Legend
It is said that an Ojibwa woman lost her lover to Lake Superior. For the rest of her life she stood on the shore in perpetual mourning and continued to call to him. The sand carried on her wailing by making a singing sadness when moved with a hand or a rock. It is said that if the sand is removed from the beach, it will no long cry.
Singing Sand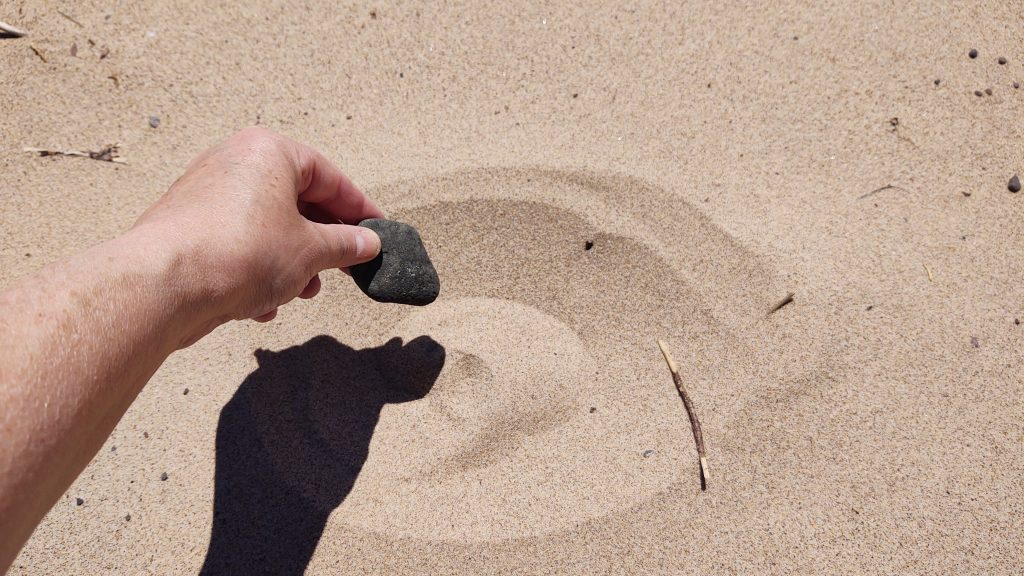 Using a rock in a circular motion worked to make the sand mournfully sing!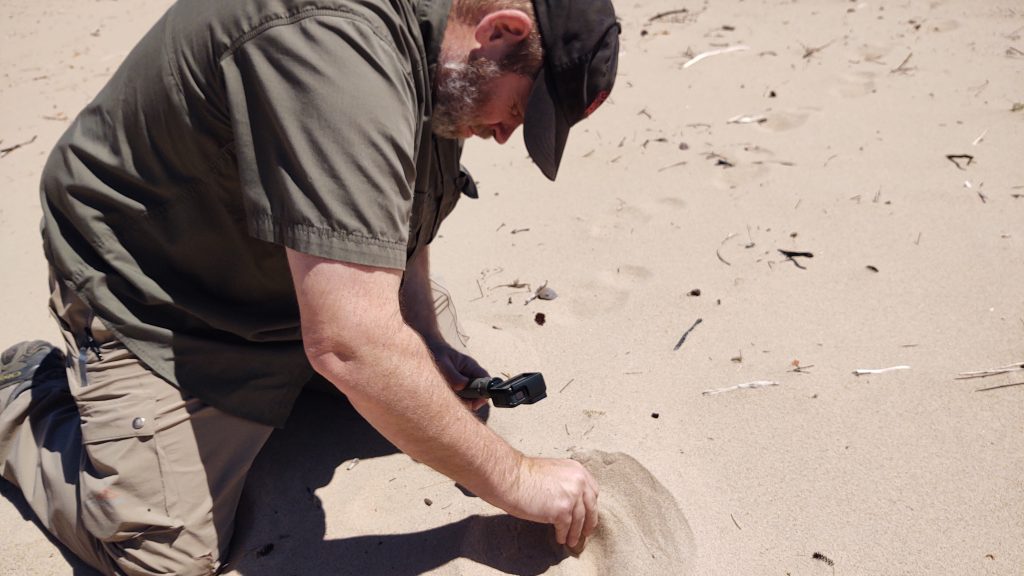 DaViking tried it side to side and with his flat palm. Both methods worked!
The Scientific Explanation
In order to create this unique sound the spheres of sand must be uniform in size. As one moves the sand, the particles bump into each other causing a vibration. This vibration makes the air vibrate causing sounds detected by our ears.
Fodor's List of Seven Singing Sands Beaches
Singing Sands are rare and found in a few locations across the globe. Fodor's Travel Guide listed the following beaches which have this infrequent occurrence.
Basin Head, Prince Edward Island, Canada
Singing Beach, Manchester-By-The-Sea, Massachusetts
Isle of Eigg, Scottland
Warren Dunes, Lake Michigan
Whitehaven Beach, Whitsundays, Austrailia
33 Locations on the British Isles
Porthor Aberdaron, United Kingdom "Whistling Sands"
Bete Grise Preserve
This 62 acre preserve, Baie De Gres which means Grey Beast, was once an important harbor for the mining towns of Bete Grise and Lac La Belle (to the north). The land has created a shield from Lake Superior's furry which allowed ships to unload supplies and be loaded with copper ore.
The beach is stunning! Nearby are many hiking and biking trails, plus Mount Bohemia, a downhill ski resort. It's worth the trip in any season!
Chuck and Martha Hayden, aka The Viking and Poppins, enjoy going on adventures off the beaten path. They also like to share their explorations with others. The Viking is a retired expedition leader while Poppins is a retired teacher. The two offer independent views of their journeys showcasing places, people, and cultures as they explore the world. Visit and follow them on their website and social media accounts. Website | Facebook | Instagram |YouTube