The following animals are available for adoption.  If you find an animal you'd like to adopt please contact the organization directly.  Lowell's First Look does not assist with the adoption process.  And if you're looking to add to your family and don't see an animal below, each organization has additional animals looking for new homes.   Pet profiles and photos are provided by each organization.
Mackenzie's Animal Sanctuary
Those involved with Mackenzie's Animal Sanctuary take pride in finding the right home for dogs in their care. Here are their pets of the week. 
Hello friend! My name is Joni, yeah, like Joni Mitchell. I love being included in anything that's going on, adults, kids, dogs, cats….I love everyone! I was neglected before I came to Mackenzie's…I had a really bad ear infection and my skin was terribly itchy. A lot of my fur was missing from my face and all over my body. I was underweight and my nails were way overgrown. I was in really bad shape…So I was brought to the sanctuary, everyone at MAS worked hard to get me looking and feeling better, more like myself. My puppies that came here with me, have already been adopted, and it's my turn now. I am ready to go to a safe and loving home. I hope to find a family that loves to play and cuddle as much as I do, and I hope they don't mind my kisses. They're a little overzealous sometimes, I'm just so happy for some attention and love, that sometimes I have trouble containing myself. I would benefit from a little training to help my manners, but after that can we curl up and snuggle together?
DOB: 08/03/2018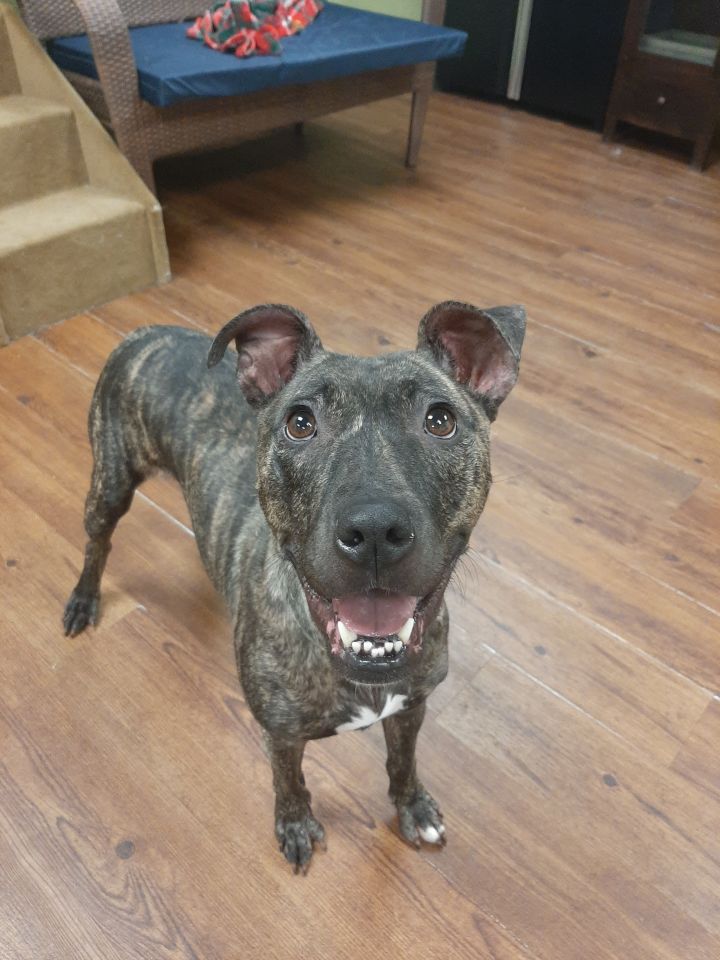 Hi, I'm Kelso, named after That 70's Show character Michael Kelso. He has nothing on my handsome boy looks though! Burn!
One thing about me, I LOVE to play! Tennis balls are my favorite. I would be happy to play with my family, but I also like to play by myself sometimes too. Some of the MAS staff says I am "a big baby dog" because I am so sweet and love attention.
I have a harness I wear for walks, I'm really excited about getting out and exploring all the way to wherever we are going. My harness helps me remember I shouldn't pull my human along on my adventures.
If you are looking for a new best friend, head over to MAS website and fill out an application so we can get to know each other!
DOB 10/13/2019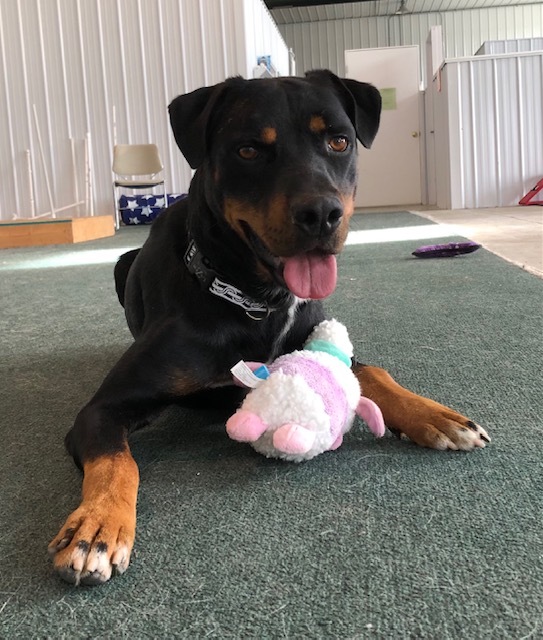 Hearts of Hope Dog Rescue
Hearts of Hope Dog Rescue look to find dogs and sometimes cats in their care forever homes with the help of foster homes.  Here are their pets of the week. 
Meet Lulu, a 3 year old terrier-mix southern belle with lovely manners. Lulu's foster family says she has been an absolute joy to have around, and has such a mild /sweet temperament. She would likely do well with just about any family, but a home with another dog as a companion would be highly beneficial for her! She was originally a bonded pair with her daughter, but they were unfortunately separated before she came to us. Lulu is learning basic commands, is crate trained but would prefer a forever home where she doesn't have to spend long stretches of time in there. She is a medium-energy gal; a huge fan of toys, snacks, going for long walks where she can sniff to her hearts content, and curling up on either a couch or bed as close as she can get to her humans. She has not met any kids yet in her foster home, but would likely do well as she has such an amiable personality. Lulu is spayed, microchipped, up to date with all vaccines and her adoption fee is $250.
Nellie is ready to go home for the holidays!  She's in the Christmas spirit 🦌 and enjoys singing all the carols!  🎶  Obviously her favorite is the Mariah Carey song and all she wants for a Christmas is YOU!  🎄She will sing it to you every time you come home.  (And spoiler alert …. She's working on choreography.  Act surprised!)   Nellie is completely potty trained and crate trained.  At about 8 years young and around 60 pounds, she's looking for that special person to snuggle with while she watches marathons of Hallmark Christmas movies.  She has had a full dental, she is spayed, microchipped, and is current on her vaccines. Her adoption fee is $175.  You can apply to adopt Nellie at www.rescueofhope.com/adopt/
Holliday's Exotic Avian Rescue Team
HEART specializes in rehoming birds when all other alternatives have been considered. Based in Lowell, birds are fostered primarily in Lowell or White Pigeon. Here are their pets of the week.
Maggie is a harlequin macaw who is looking for her forever home. Maggie does not like children, she cannot be cuddled as she will lay eggs. She does require a hormone implant at times to stop egg laying. Maggie has macaw sensitivity and needs to be the only bird in the home. She came to us severely plucked and will not likely grow her feathers back. She prefers woman, is VERY loud and has a huge personality. You will be required to have at minimum a double macaw cage.
Location: Lowell, MI
Adoption Fee: $600