The following animals are available for adoption.  If you find an animal you'd like to adopt please contact the organization directly.  Lowell's First Look does not assist with the adoption process.  And if you're looking to add to your family and don't see an animal below, each organization has additional animals looking for new homes.   Pet profiles and photos are provided by each organization.
Mackenzie's Animal Sanctuary
Those involved with Mackenzie's Animal Sanctuary take pride in finding the right home for dogs in their care. Here are their pets of the week. 
Hank is a very quiet and subtle guy (in the sweetest way) while he is warming up and getting to know new friends. Once he does warm up, he oozes sweetness and loves to give kisses and be affectionate! He is not the party-pooch type, he is much more low-key and prefers to keep his social circle very intimate with his human companions. Due to Hank being very shy, he would be most comfortable in a home with older more relaxed children, high energy is a bit overwhelming for this laid back pooch.
You can usually find Hank, hanging out right next to his favorite people and soaking up all the love he can get from his best friends. When he is feeling more frisky, he loves playing fetch and making new canine friends to play and run around with. Hank came from a home with several other dogs and has made many canine friends here at MAS. Hank is still a young dog, his potential is as great as his new family's effort!
"There ain't a man livin' who hasn't talked to his dog." – Hank Williams
Lets be honest, the last couple years have been very rough on us all….who doesn't need a non-judgmental ear to vent to these days? For a chance to meet Hank and learn even more about him, check out the MAS website and submit an application to the link below!
DOB: 1/2/2022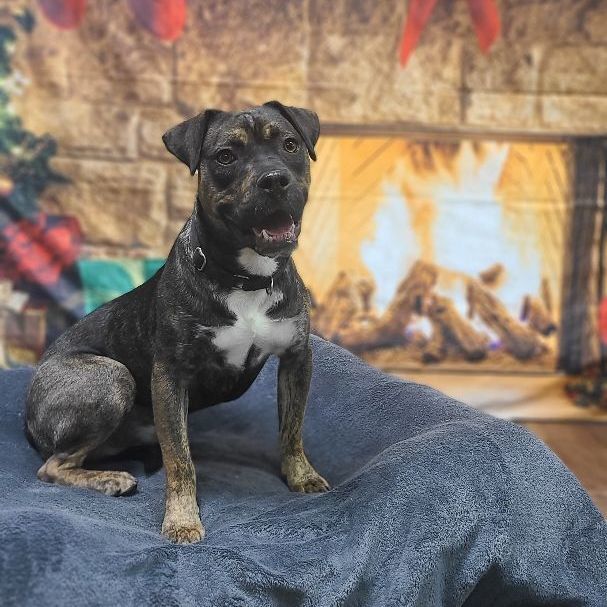 Sofa Spud Kelly here, ready to be a ray of sunshine just in time for this winter!
Anyone who knows me would agree I am the most top notch family dog you could ask for! I am looking for a loving…and moderately relaxed family to adopt as my own. I am great with kids, I love all the attention and games we can play! I hope you don't mind my gentle smooches, I just have to make sure you know how much I love you! Like I said, I absolutely LOVE spending time around people. Playing in the yard, going for walks (maybe even a run), chillin on the couch, or cuddling in bed….it doesn't matter what we do, I am just happy to be involved.
While I have loved every person I meet, I cannot say the same about dogs; I have had some canine playmates at MAS, but there has been some dogs that I am not a fan of and have no interest associating with; so before I go home I definitely need to meet any canine housemates before I go home to make sure we vibe.
If you are looking for a lady companion to take up that empty part of the bed (as well as the soft spot of your heart), hit me up and get to know more about me by submitting your adoption application at the MAS website below!
For safety's sake, we are looking for homes with physical fenced in areas.
Please fill out our online adoption application and survey at www.mackenzies.info/adopt/adoption-survey-application/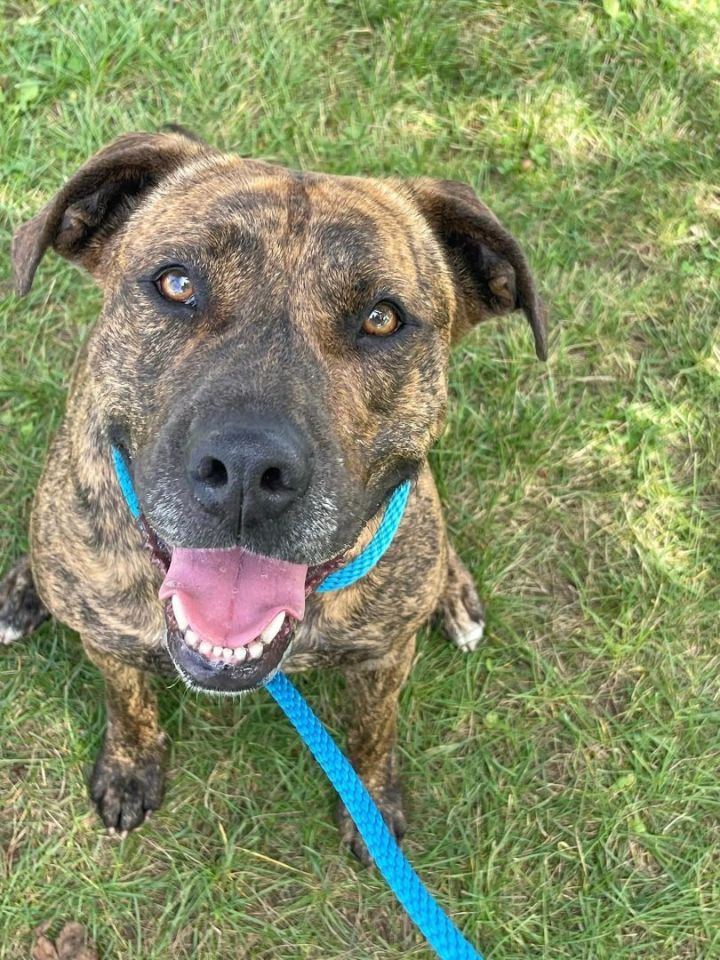 Hearts of Hope Dog Rescue
Hearts of Hope Dog Rescue looks to find dogs and sometimes cats in their care forever homes with the help of foster homes.  Here are their pets of the week. 
Britain is the happiest dog in North America !! Seriously, look at that smile. We love this sweet boy who smiles with his whole body; he's so special and loving, goodness. Britain is a 50 pound, 1 year old Lab/Staffy Mix with beautiful apricot coloring and the best heart. The best heart. His favorite things are as follows: leaning on his humans, he excels at this, so much. giving hugs, watching Hulu in the snuggly embrace of his humans, and cheese. Yes, cheese. Britain is house trained and crate trained and does very well with other dogs !! No cats. Humans of all ages he loves, but due to his size, maybe a home without super small children is best. Britain is neutered, microchipped and up to date on shots. His adoption fee is $250. To adopt Britain apply at www.rescueofhope.com/adoption-application
This adorable creature with the most gorgeous brown eyes is Willow. She is a 30 pound, 3 year old Whippet Mix who has many cat like tendencies: she perches on random furniture spots around the house just to enjoy the view, she tries to fit into things she clearly can't fit into, and she sleeps 75% of her life. We just love her. Willow had a very sad past and hasn't had much socialization until her foster home; she can take a minute to warm up and she would do best in a more calm home without a lot of visitors and a fenced in yard for her safety. Once she's comfortable with her humans she is incredibly sweet and so so cuddly. Willow is house trained and she does very well with other dogs. She is looking for a forever human that will provide a patient, supportive and fun environment for her to continue flourishing in. Willow is spayed, microchipped and up to date on shots. Her adoption fee is $250. To adopt Willow apply at www.rescueofhope.com/adoption-application