While local shelters are not actively doing adoptions at this time, some are still taking applications for their available pets.   If you see a cat or dog you're interested in, contact the organization directly to see what they are doing during this stay at home order.
The following animals are available for adoption.  If you find an animal you'd like to adopt please contact the organization directly.  Lowell's First Look does not assist with the adoption process.  And if you're looking to add to your family and don't see an animal below, each organization has additional cats and dogs looking for new homes.   Pet profiles and photos are provided by each organization.
For additional information about each organization visit their websites or read our intro article to Furry Friday!  The following pet profiles are provided by each rescue.
Mackenzie's Animal Sanctuary
Those involved with Mackenzie's Animal Sanctuary take pride in finding the right home for dogs in their care. Here are their pets of the week. 
My name is Olive! I'm a wiggly and happy-go-lucky kind of lady. I love taking long walks, sniffing things out, and exploring the world around me.
Now that I'm older and my energy level has settled down a bit, I still love my walks, but laying out in the sunshine makes me just as happy! Don't get me wrong though, I still have some energy! After a couple of throws playing fetch though, I'm ready to get back to relaxing. I'd be happiest as the only pet in the home, but as long as I'm around one of my human friends, I'm one content pup.
As a senior, I know what things in life are important: belly-rubs, pets, and tasty treats. I have a lot of love to give and would be so happy to find myself a family to share that with during my golden years.
If you're looking for a low key lady to keep you company while you tend to your garden, or just a pal to cuddle with in the sunshine, fill out an application and mention me! ……Oh, did I mention that I like scarfs 🙂
Birthday: 11-11-2010
Most people dream of having fancy cars, big houses, and winning the lottery. My dreams? Someone to throw a ball around for me, who will let me lick their face, and who will snuggle with me when our day is through. My name is Ace, and I'm what you humans call a "good boy"! When I'm not chasing around a tennis ball, I can be found going for long walks with my favorite people (sometimes they take me for car rides too, which I LOVE!). My idea of winning the lottery is having a place to call home and having endless amounts of tennis balls to chew on! Send in your application today! Maybe you'll be my lottery winnings!
Birthday: 09-11-2010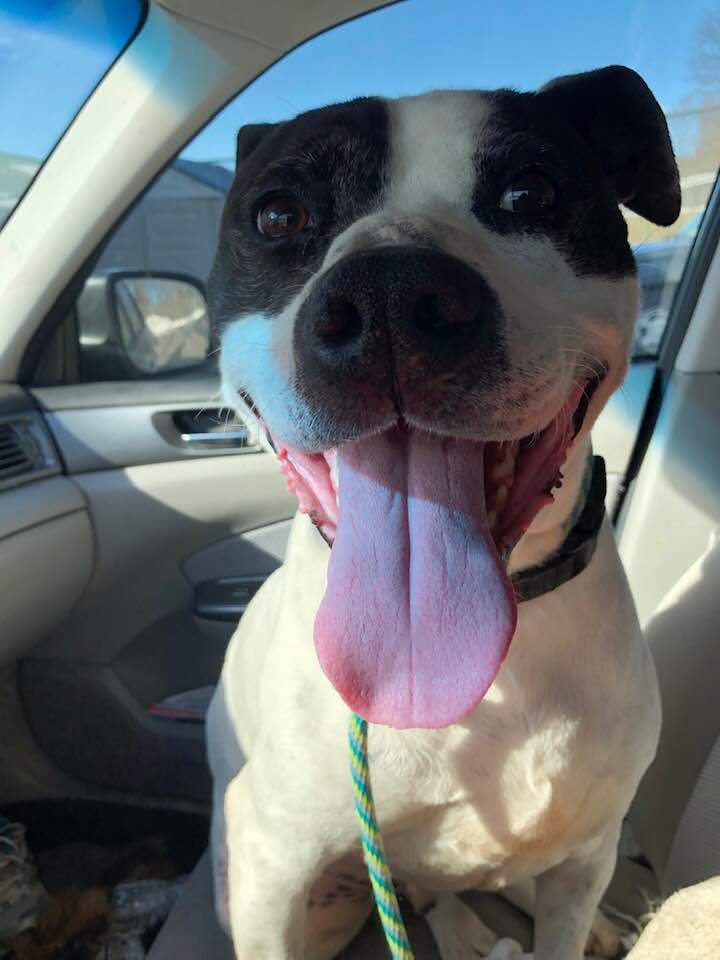 Hearts of Hope Dog Rescue
Hearts of Hope Dog Rescue look to find dogs and sometimes cats in their care forever homes with the help of foster homes.  Here are their pets of the week. 
Honey is a sweet wiggly 1.5 year old female lab mix with the sweetest smile. She's about 85 pounds and working on losing some weight. Honey LOVES food and attention from people. She's house and crate trained. She's pretty good on leash, but can still improve her skills. Honey loves going for car rides and walks. She's good with her Foster's teenagers and would probably be best with older children. We haven't seen her around cats at all. Honey doesn't want another dog in her forever home because she isn't into sharing her food, toys and bones. She has energy, but can also relax and veg out with you. Honey enjoys napping and hanging outside exploring and watching everyone in the neighborhood. She's protective of those she loves and is sometimes leary of strangers at first, so we are requiring a fenced in yard for her to relax in and enjoy. She is respectful of her home and is not destructive. She's just an all-around good dog who deserves a forever home. Honey is spayed, vaccinated, heartworm tested, and microchipped. Her adoption fee is $200 and she's ready for a place to call home. Please apply to adopt Honey at https://rescueofhope.com/adoption-application/
Meet Perrin! Perrin is a 13 week old American Staffshire Terrier Mix who loves to play as much as he loves to cuddle. Perrin's early start to life was so sad when he was brought into a shelter in rural Louisiana as then only a  6-7 week old stray. He was quickly flown to us here in Michigan to get well and strong and he has never looked back since! Perrin is his foster parents' little shadow and follows them and his foster fur siblings every move. He would do best in a forever home that has another dog or two to play chase and tug of war with and where someone could be home with him alot. His compatibility with cats is unknown, but it would probably be another fun thing to try to catch! He adores toys and constantly stashes new ones in his kennel where the more blankets the better so he can deep nest in them. He also looks forward to nightly lap time to watch tv and snuggle so no problem here binge watching your favorite shows with this guy. Perrin is doing well at potty training, but is just a baby, so he needs his people to be able to take him out frequently and he'll be a champ at that as well. Perrin's adoption fee is $300. He is microchipped, up to date on vaccines, and will be neutered before adoption.