The following animals are available for adoption.  If you find an animal you'd like to adopt please contact the organization directly.  Lowell's First Look does not assist with the adoption process.  And if you're looking to add to your family and don't see an animal below, each organization has additional cats and dogs looking for new homes.   Pet profiles and photos are provided by each organization.
For additional information about each organization visit their websites or read our intro article to Furry Friday!  The following pet profiles are provided by each rescue.
Mackenzie's Animal Sanctuary
Those involved with Mackenzie's Animal Sanctuary take pride in finding the right home for dogs in their care. Here are their pets of the week. 
My name is Arwen. The kind folks at MAS named me Arwen because of my ears. I was brought to MAS from being a stray. My birthday: 09-09-2016. I am a pretty laid back girl. I did fine on my kid intro's. I like most dogs that I meet, but may prefer male to female. Seemed to be okay with a cat, but may chase in the home. I love playing with toys, like tug toys, plushies and balls. I have lots of energy to play with you, but can also settle down and relax as well. I would love a home to be able to play in a fenced yard, and go for walks with my new family.
My name is Pistol. My D.O.B. is 9-30-13. I am a very sweet guy, who needs a very laid back family. I would be best in a home with adults. I love walks and hanging out. I do have a prey drive so cats are not in the cards either. I can be dog selective, but as you can tell by my pictures, I do like other dogs, just not all of them. A dog park might be something I would have to work up to. I really would like a structured environment to help me feel safe. I would love to have experienced owners, as I do need a pack leader. I feel much more content, when I am not the one making the rules.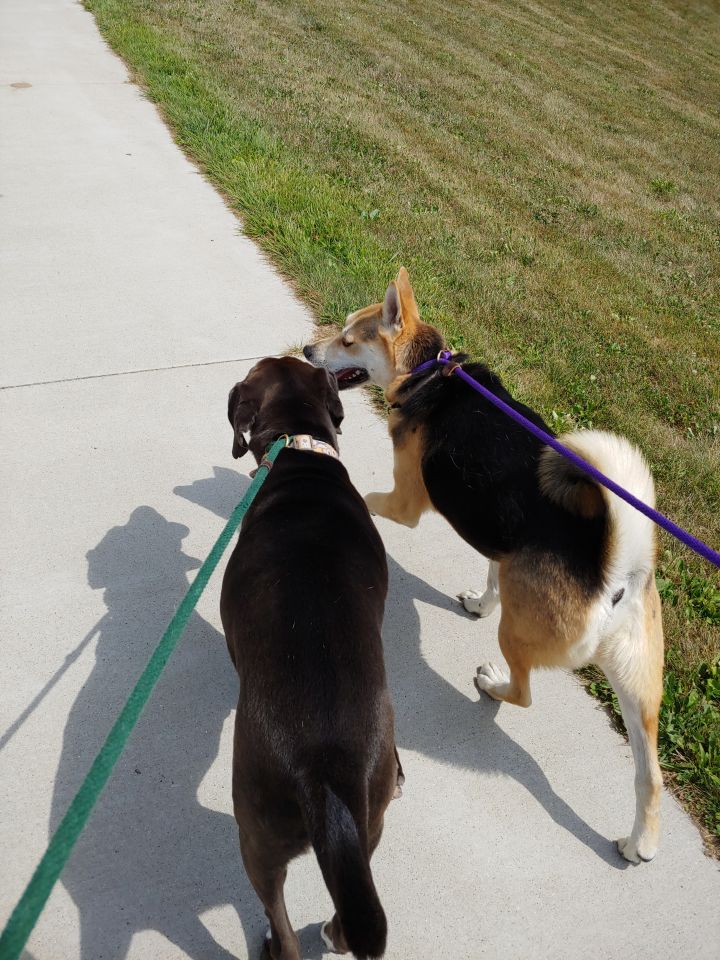 Hearts of Hope Dog Rescue
Hearts of Hope Dog Rescue look to find dogs and sometimes cats in their care forever homes with the help of foster homes.  Here are their pets of the week. 
Hi, I'm Elora and I'm 45 pounds of pure love! Really, I'm a Black Mouth Curr mix and I'm only around 1.5 yrs old. I came all the way from Louisiana to find my fur-ever home. I know I'm a little big for it, but I love sitting on my peoples' laps! I love attention and to be completely honest, I feel like all attention should be on me 24/7. I get along with other dogs, but I really don't like to share attention with anyone else, so I would prefer to be the only dog.  Actually I'm pretty awesome!  I'm smart and I'm a people pleaser. I walk nice on a leash and I'm learning how to sit, stay, and I'm working on my jumping and going potty outside. My foster mom crates me when she's gone and I'm not a fan, but I do it anyway. I like kids but I probably should be around bigger kids because I get excited, wiggle uncontrollably and could knock the little ones over. I don't really know how I feel about cats.
I am heartworm positive and will receive my first treatment shot on November 30th. I will need my forever people to help me get through the rest of my treatment by keeping me calm and quiet for at least the next 60 days, and bringing me in for my next scheduled treatment shots that Hearts of Hope will pay for. I have been spayed and am all current on my vaccinations. I can't wait to meet my fur-ever people! Is it you? My adoption fee is $250.
Harry is a 9 pound, 8 year old Poodle Mix. He is the embodiment of Jason Momoa – strikingly handsome, beautiful dark facial hair, very lovable, and soulful brown eyes !! Harry does very well with kids and dogs; he is extremely friendly and very pleasant to be around. He would make an excellent addition to any home. He still has a tendency to mark so we need somebody that has patience and understanding. Harry is neutered, microchipped, and up to date on shots. His adoption fee is $175. To adopt Harry apply at www.rescueofhope.com/adoption-application