The following animals are available for adoption.  If you find an animal you'd like to adopt please contact the organization directly.  Lowell's First Look does not assist with the adoption process.  And if you're looking to add to your family and don't see an animal below, each organization has additional animals looking for new homes.   Pet profiles and photos are provided by each organization.
Mackenzie's Animal Sanctuary
Those involved with Mackenzie's Animal Sanctuary take pride in finding the right home for dogs in their care. Here are their pets of the week. 
My name is Vito, and I'm looking for a forever family! I love squeaky toys and playing keep away. I'll give them up though if you really want them. I know the commands sit, stay, come and shake. I am super smart so if you take the time with me, I know I can learn lots more.
I am sort of dog selective right now. That means I might like some and not others. I met a cat, and seemed unsure, so would probably take some work in the home. Lots of baby steps to get us to like each other. I would be best with older kids, as young ones may get knocked over by me since I'm still young and overly happy to greet people.
My estimated birthday is: 09/09/2018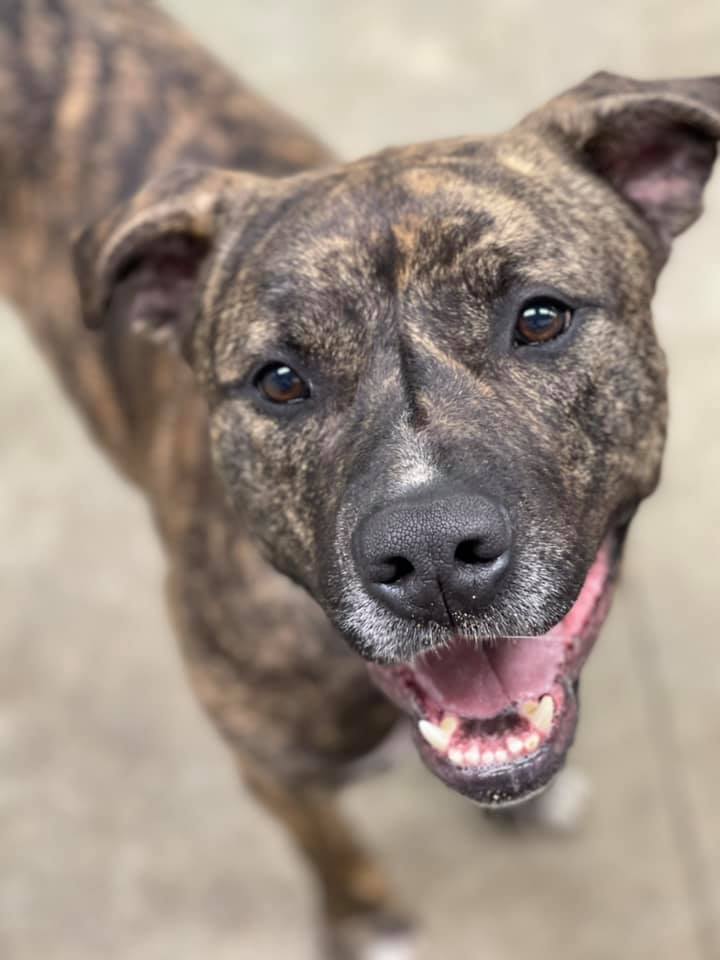 My name is Arlo. I am a super sweet lab mix. I came to MAS with my brother Echo. We are the last two of a litter that was not adopted and then our owners took us to animal control. We both can be shy, but with the right home, will definitely gain confidence and be a great addition to your family. I would love an active family and one that would be ready to work with me on commands and markers. I would prefer older kids for now. With a structured and consistent leader I know I will be a great dog.
D.O.B. is 11/19/20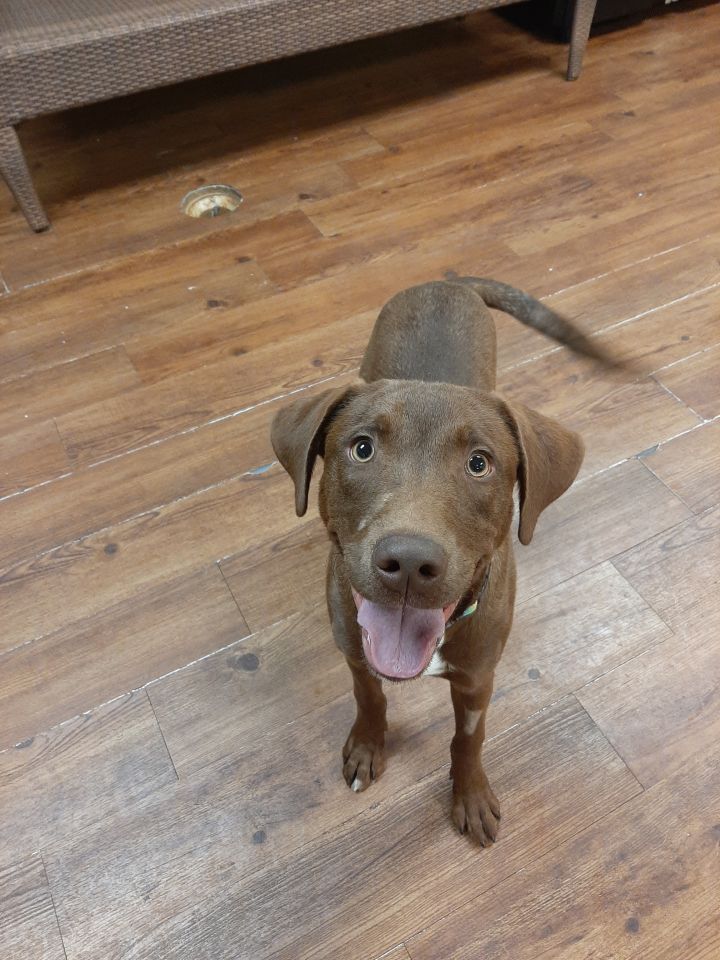 Hearts of Hope Dog Rescue
Hearts of Hope Dog Rescue look to find dogs and sometimes cats in their care forever homes with the help of foster homes.  Here are their pets of the week. 
Cliff is a handsome, goofy, lovable pup whose outlook on life is "everything in life is fun, but if it isn't already at maximum fun, we better make it more fun."  He loves running around with toys and throwing them in the air to himself if nobody wants to play with him, but he also enjoys a good game of chase and wrestling with his dog friends.  He also likes playing with tennis balls and frisbees.  (He hasn't quite figured out how to bring them all the way back yet though.)  He is very smart and would probably really enjoy activities like agility, dock jumping, and scent work, but basic obedience will be a must so he can learn how to control his big, goofy body. He also loves the water! At about 5-6 months old, he already weighs nearly 40 pounds, so we know he's going to be a big boy full grown.  Cliff craves both physical and mental stimulation, so if you are looking for a pup who just wants an evening walk and then to chill and watch TV, he probably isn't your guy.  Cliff is good with dogs and cats who are used to dogs, and he is also crate trained.  He is doing well with house training but still has the occasional accident if you are not paying attention.  He will be neutered, microchipped, and up to date on shots prior to adoption.  His adoption fee is $250, and you can apply to adopt him at www.rescueofhope.com/adoption-application
Canela would like to introduce herself as a 65lb, five year old staffordshire terrier/mastiff/american bulldog mix and a lady of strong convictions; she knows what she likes! Have a couch or king sized bed? She's there! Like doing movie marathons that last all weekend? She's in! Have another dog in the home? Yes please! Canela is a homebody; all about quiet time with her people. An exercise buddy, she is not. But a chill companion, she most certainly is!
Now that her puppies have been adopted, it's Canela's time to shine. She has been spayed (no more puppies for this girl!) and has started her heartworm treatment. Canela's ideal home would be quiet and low-traffic; not lots of people coming and going. She likes to keep her circle of loved-ones tight. She was very shut down coming into the foster program after years of being on the run as a stray and will need a family that is patient and will give her time to adjust and gain her trust. Some non-negotiables; Canela will require a fenced-in yard, and another confident dog in the home, as she does better when she has someone to emulate when she is unsure. No kids, as their noise and high activity levels make her too nervous.
Canela enjoys occasional silliness with her foster dog-siblings and will play-wrestle with them and/or a toy or two. Getting her exercise in at home is more her speed, versus going out in the neighborhood for walks. But she does enjoy cruising around town riding shotgun! Though she might have a few "must haves" in her forever home, she's a pretty low maintenance girl. Happy to just be. On your couch. Or your bed. She's not too picky! Her adoption fee is $250.
Holliday's Exotic Avian Rescue Team
HEART specializes in rehoming birds when all other alternatives have been considered. Based in Lowell, birds are fostered primarily in Lowell or White Pigeon. Here are their pets of the week.
Boomer is a adorable lesser sulfur crested (LS22) who if I was told correctly is 16 years old and Archie is a Citroen Cockatoo (C-2) and was born in 1983, he has lived with a couple the past 10 years. They are currently housed together and would need to be adopted together.
I follow the wingspan study for appropriate cage sizes so these guys need to have a cage at the bare minimum 45 inches long but a larger cage is recommended, there is a really nice cage that is a double that you can pull the divider out that I recommend.
I do have a relationship with a cage company if you need to purchase one.
Adoption fee is $1000 for both of them and that includes a one year membership to the level one and parrot project with the animal behavior center. This membership give you the tools needed to establish a relationship, target training, learning how to prevent negative behaviors like screaming and biting(which can be a real challenge with cockatoos). It also provides you with a community of supportive knowledgable bird owners led by Lara Joseph.
​If you think you would be a good fit or are interested in being considered for adoption, please fill out our adoption application.
Location: White Pigeon, MI