The following animals are available for adoption.  If you find an animal you'd like to adopt please contact the organization directly.  Lowell's First Look does not assist with the adoption process.  And if you're looking to add to your family and don't see an animal below, each organization has additional animals looking for new homes.   Pet profiles and photos are provided by each organization.
Mackenzie's Animal Sanctuary
Those involved with Mackenzie's Animal Sanctuary take pride in finding the right home for dogs in their care. Here are their pets of the week. 
This handsome guy is Crosby, and he is looking for his forever home! Since Crosby is still a young puppy, he is looking for a home that can teach him commands and manners, and continue to socialize him by introducing him to new things. With patience and guidance from his family, he is sure to grow from a sweet pup to a well rounded adult.
DOB 6/22/2021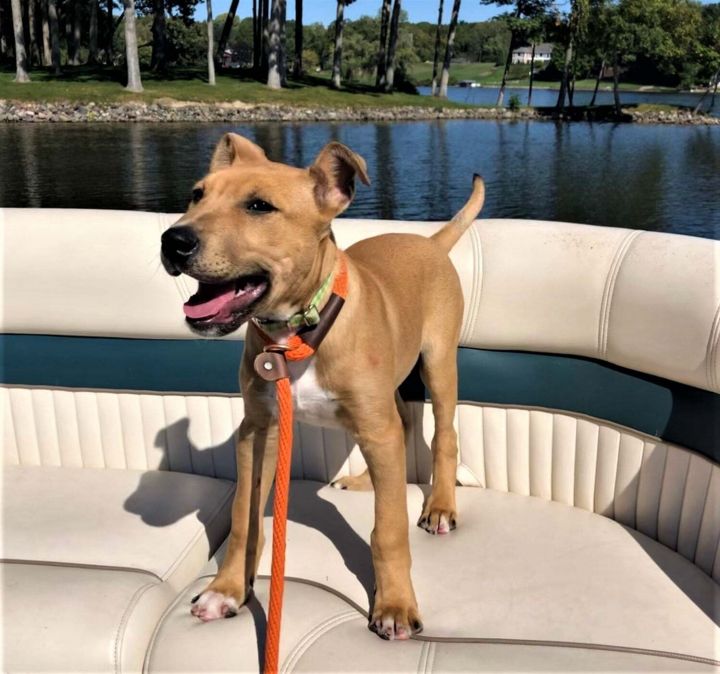 Hi, my name is Falkor. Even though I am pretty shy and nervous, I am still a good boy and a total gentleman. Some things make me uncomfortable so I would love if my new family has had experience with shy/nervous dogs and is patient to help me build up my confidence. I would be happiest in a quiet home without kids or other dogs, I wouldn't mind having a kitty sibling though. With patience, reassurance, and dedication of the right family, I know I would make a great new companion.
DOB – 06/30/2019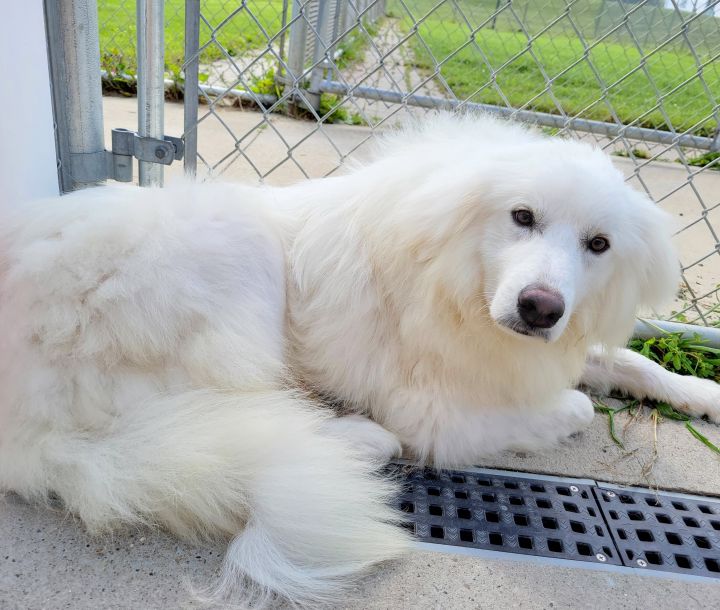 Hearts of Hope Dog Rescue
Hearts of Hope Dog Rescue look to find dogs and sometimes cats in their care forever homes with the help of foster homes.  Here are their pets of the week. 
Sweet Greta has eyes that will melt your heart. It is impossible not to love this amazing girl when you meet her. Greta is a great medium size dog weighing in at 55 pounds. She is estimated to be around 10 years old. She is very mellow and a great companion. She loves her people and gets SO excited for short daily walks. She has some arthritis in her back end so she prefers walks 30 minutes or less, but one or two short walks a day make her so happy. Greta hasn't met a dog she doesn't like and ignores cats. She would love to find a peaceful retirement home to spoil her with soft toys, daily walks, and comfy dog beds. She also enjoys a quick dip in the water if you're near a lake or pond! She will go in a crate if you want, but she is also happy left uncrated while you are gone. Her favorite spot to sleep at night is on a dog bed next to your bed. If you are looking for a perfect companion to join your family, Greta is spayed, microchipped, up to date on shots, and ready to join your family. Her adoption fee is $175. Apply to adopt Greta at www.rescueofhope.com/adoption-application
Mia is a 37 pound, 1 year old Beagle Mix who came to our Rescue all the way from Arkansas.  Mia takes a little time to warm up to new people, but when she's comfortable with someone she becomes their adorable little shadow. She is incredibly sweet and affectionate with her humans. Mia would do best in a forever home with humans that are home most of the day. She does well with dogs and humans of all ages; we aren't sure yet how she does with cats, but we would encourage a proper introduction should that come up. Mia is doing a terrific job with her house training. She doesn't mind being crated art night, but she prefers to have freedom to roam in the day. Mia is spayed, microchipped and up to date on shots.  Her adoption fee is $250. To adopt Mia apply at www.rescueofhope.com/adoption-application
Holliday's Exotic Avian Rescue Team
HEART specializes in rehoming birds when all other alternatives have been considered. Based in Lowell, birds are fostered primarily in Lowell or White Pigeon. Here are their pets of the week.
Ruthie is a adorable G-2 (goffin cockatoo) that is 19 years young.
She currently lives in a aviary with four others but has not developed a friendship specifically with any of them. 
She seems to prefer men but women can win her over. I feel she would do well with other birds in the home, preferably another goffin.
We follow a wing spam study to find appropriate cage sizes and in her case the average wing size is 26 1/2 inches so the bare minimum size for a cage would be 40 inches long but a larger cage would be beneficial as long as the bar spacing was appropriate.
I do have a relationship with a wonderful cage company if you need to purchase one new.
Her adoption fee is $500. We try to set up our new bird owners the best we can so $250 of your adoption fee is used to purchase you a one year membership in Level One and the Parrot Project through the Animal Behavioral Center. This membership give you the tools needed to establish a relationship, target training, learning how to prevent negative behaviors like screaming and biting(which can be a real challenge with cockatoos). It also provides you with a community of supportive knowledgable bird owners led by Lara Joseph.
If you think you would be a good fit or are interested in being considered for adoption, please fill out our adoption application.
Location: White Pigeon, MI