The following animals are available for adoption.  If you find an animal you'd like to adopt please contact the organization directly.  Lowell's First Look does not assist with the adoption process.  And if you're looking to add to your family and don't see an animal below, each organization has additional animals looking for new homes.   Pet profiles and photos are provided by each organization.
Mackenzie's Animal Sanctuary
Those involved with Mackenzie's Animal Sanctuary take pride in finding the right home for dogs in their care. Here are their pets of the week. 
So I heard black dogs are often overlooked in shelters and rescues….what a shame. My name is Zeus and overlooking me would be a grave mistake!
Not only does black go with every outfit (for real, we will always look dashing when we go for walks), black is a combination of every color in the spectrum. So actually, by adopting me, you would kind of have a rainbow dog. How amazing is that?
I am basically a professional good boy. Not to toot my own horn, but my obedience is pretty top notch, I know sit, shake, down, stay, come, and leave it. Working on and practicing my skills is fun because treats are delicious, am I right?
I have had the opportunity to play with some older kids at MAS and it was very exciting! Hanging out with my human friends is the best! My toys, curling up on the couch, and a big space for playing catch with a ball or frisbee are some other favorite pastimes of mine.
Nobody is perfect though, though I do come close. I can tolerate living with a cat (by ignoring it mostly), but I do not want to live with any other dogs. In fact, my ideal home is in the countryside, or somewhere there isn't a lot of people walking their dogs by as it is pretty stressful for me.
If you are missing some black and white in your life, submit your adoption application today!
DOB 12/23/14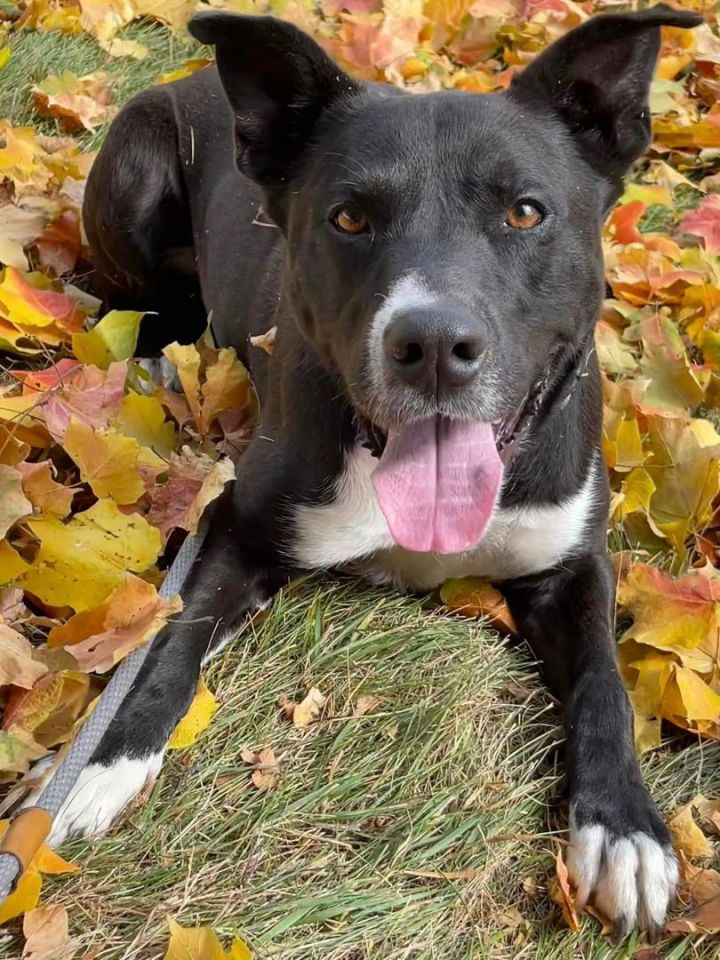 Violet is a happy-go-lucky lady that loves everyone she meets! She has a very genuine love of life and is eager to share it! She has been a ray of sunshine for us during these difficult days. She enjoys going for walks, pouncing on tennis balls, and trying to be a lap dog.
Violet is hard at work with our staff and volunteers to harness her energy for good! She has made a lot of progress and there is no doubt that her training would continue and even progress much quicker in a home where she would get much more time and attention. That aside, Violet is a loving, energetic, spunky girl that would make a great addition to any active and loving family!
She has lived with a cat and smaller dog before coming to MAS and has had no problems with kids so if you think she would make a good addition to your family, please fill out an application!
DOB – 6/23/2018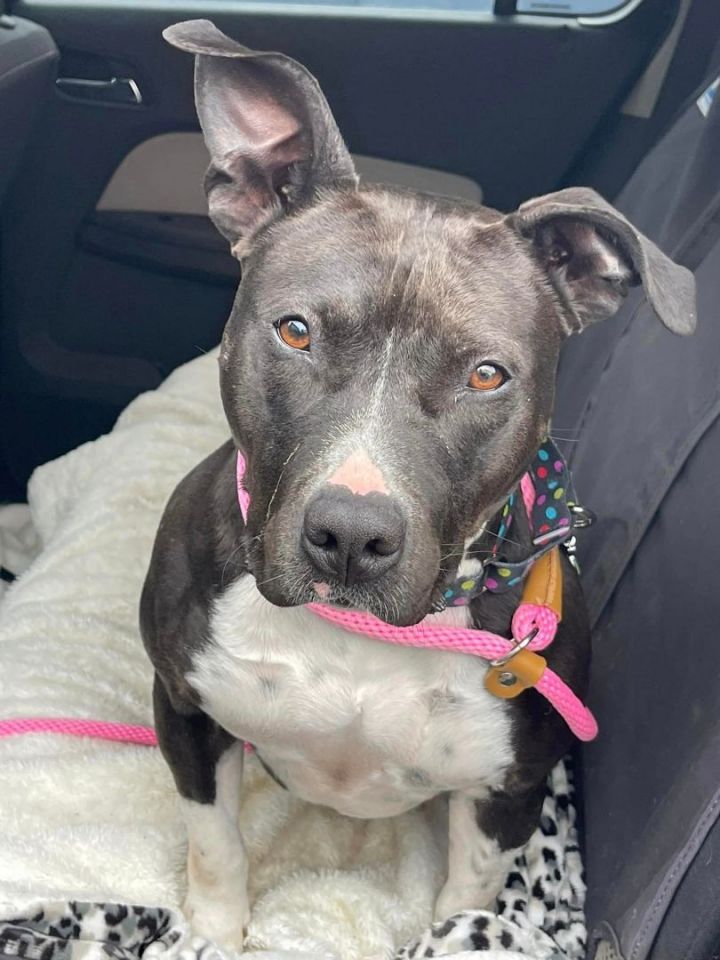 Hearts of Hope Dog Rescue
Hearts of Hope Dog Rescue looks to find dogs and sometimes cats in their care forever homes with the help of foster homes.  Here are their pets of the week. 
Jax is a 2 year old pittie mix who weighs approximately 53 pounds. He quickly learns new things in exchange for treats and he already knows sit, stay, down, touch, leave it, walk away, and up! He loves pets, running, chew toys, lounging with his people, playing with dogs, and walks are his favorite. He also adores spending the day laying in the grass.
Jax has the best welcome home greeting: full face grin with all his teeth showing and body wiggles. He goes through your legs to get your attention when he is excited. He is a silly boy and still has a sweet puppiness about him without all the struggles of puppyhood. He really wants to please his people. He can be slow to greet new people but warms up quickly. Jax is good with other dogs and cats but will need a home without children.  He is crate trained (but a perfect gentlemen when left out on his own), potty trained, neutered, microchipped, and current on his vaccines. His adoption fee is $250 and you can apply to adopt him at www.rescueofhope.com/adopt
Mika is super sweet and loves her humans so much !! She also does a fantastic impersonation of a raccoon. It's amazing really. She is a ridiculously cute 3 year old Akita Mix with the best smile !! Mika is house trained and crate trained, and she walks like a dream on a leash. She would benefit from going to Puppy Classes with her forever humans; she is super smart and loves to learn new things. Mika will need to be the only furry friend in the home. She does great with humans of all ages. Mika is currently undergoing heart worm treatment, and she will need a supportive and calm environment to continue this care. The Rescue is sponsoring this treatment with a local veterinarian practice. Mika Moon is spayed, microchipped and up to date on shots. Her adoption fee is $250. To adopt Mika Moon apply at www.rescueofhope.com/adoption-application