The following animals are available for adoption.  If you find an animal you'd like to adopt please contact the organization directly.  Lowell's First Look does not assist with the adoption process. And if you're looking to add to your family and don't see an animal below, each organization has additional cats and dogs looking for new homes.   Pet profiles and photos are provided by each organization.
For additional information about each organization visit their websites or read our intro article to Furry Friday!  The following pet profiles are provided by each rescue.
Mackenzie's Animal Sanctuary
Those involved with Mackenzie's Animal Sanctuary take pride in finding the right home for dogs in their care. Here are their pets of the week. 
When I first came to Mackenzie's, if you told me I'd love going for boat rides, I don't think I'd believe you!
I'm Kanga – a loyal lady looking for a forever home! My birthday is 11/13/16, so with me you get the best of it all – up for long walks, adventures, and my manners are pretty great, if I say so myself!
Before coming to Mackenzie's, I'd been found as a stray, and wasn't in the best shape since I'd been out in the elements. The staff and volunteers here have helped me get healthy again, and I've been treated so well; I'm doing things I never imagined! Boat rides, walks, car rides… so many wonderful things that I've found I've really enjoyed! Like I said, I'm a loyal lady, especially once I've found and bonded with my people, so I'd be happiest as the only pet in the home. Fortunately I have an awful lot of love to give to that special person. Fill out an application and mention me!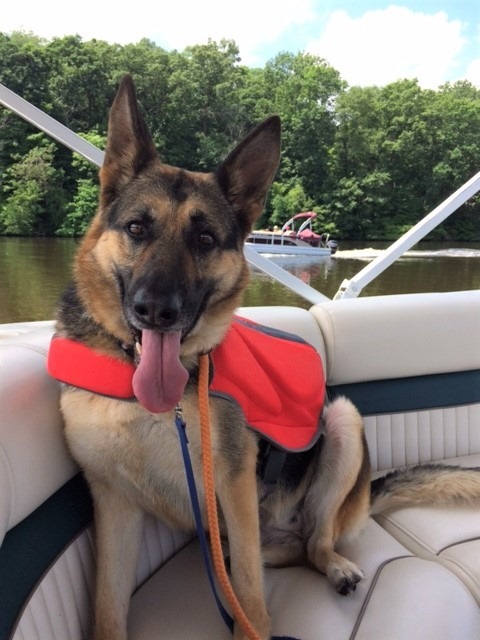 She's a "Keeper"!!! Her D.O.B. is 8/03/14. Keeper is a super sweet and loving girl. She loves to splash in the water and run and play in the big play yard. She is a kisser to. She listens well to obedience commands, and has done well working with our trainer. She absolutely loves to play fetch. She would make a jogger a great companion, as she loves to run along side the golf cart here at MAS. She has done fine with kids in the child introductions, but would be best with kids over 8 due to her exuberance. She has been picky about some other dogs. She did well on her cat introduction.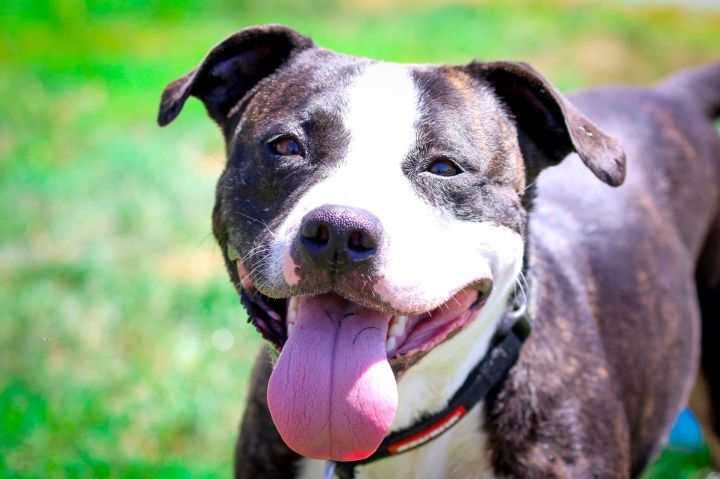 Carol's Ferals
Carol's Ferals specializes in trap, neuter, return (TNR), but they come across "friendlies" who are available for adoption. Here are their pets of the week. 
For the next few weeks we are spotlighting Some of the cats that have been with us for a long time. Monkey and Anton are a pair bonded who are very sweet.
Hi, I'm Monkey and I was born in 2009 (approximation). I've been at Carol's mostly since then, so I've been waiting for my furever home for a long time!
I am an independent girl, but still have a playful side. I love to be petted and once I've warmed up to you, I will insist on lots of attention. My boyfriend here is Anton, and we are a bonded pair so we have to be adopted together.
Hello, I am Anton. I was born approximately June 2007. In June 2011, a veteran rescuer named Jessica found me and asked Carol's Ferals to help me find a home. I am friendly, but had a rough beginning so it is hard for me to trust humans.
I get along well with other cats, but loud, noisy humans can frighten me. My dream home will is one where someone will be patient with me while I become comfortable with them. You've got to admit I am a handsome, fluffy guy! I also need to find a home with my girlfriend Monkey. We've spent a lot of time together, and when I get scared, she comforts me. We are hoping to find a home together. I am friendly, but I had a rough beginning so it is hard for me to trust humans.

Hearts of Hope Dog Rescue
Hearts of Hope Dog Rescue look to find dogs and sometimes cats in their care forever homes with the help of foster homes.  Here are their pets of the week.
Well, hello there! My name is Rolo, and I am pretty sure I'm everything you have been looking for – assuming you've been looking for a goofy pup who is also super sweet! I am about 2-3 years old and a little guy who tips the scales at 40 pounds. I live to please and will do just about anything for a tasty treat. I was at a shelter for almost 5 months before moving to my foster home, so I am still learning what it is like to be a regular dog. I am looking for someone with a little patience while I keep learning to "dog", but I really think I would fit in most places! I love adults, kids, and other dogs. I also like cats, but if they're cats that like to run from me I might try to run with them – it seems like a fun game! I would love another dog friend so we can play, and I would love if you want to teach me some new tricks! My adoption fee is $200 and cover my neuter, microchip, and shots. To adopt me apply at www.rescueofhope.com/adoption-application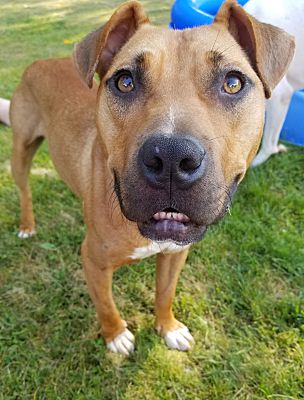 Daphne here! I'm so excited to tell you that I am looking for my new home. I'm around 8 or 9 months old. I really love snuggling on the couch, running through the yard, and playing with Nylabones and socks… unless you have a stuffed animal I can have! I love playing with other dogs, but sometimes my foster mom has to remind me to share. Oh, and did I mention I love food?? I'll totally do anything for food! I think I'll love water because I like to bite at the hose water! And I love toys. Like, lots of toys! So, basically I'm just really fun and I hope I can find a fun family who can give me the exercise and structure I'm craving! Oh, and I'm super duper cute and soft. Adopt me! I am spayed, microchipped, and up to date on shots. My adoption fee is $200, and you can adopt me by applying at www.rescueofhope.com/adoption-application