This article was written by Martha Hayden and was originally published on The Restless Viking website on January 24, 2023. 
Resting peacefully at the top of Mount Franklin in Grayling, Michigan are PFC John Conroy and Pvt. George Lange. When were they buried here? Why was this location chosen? Why are there only two graves? Chuck, my husband, said, "This is a mystery to history." He and I wanted to investigate. Join us as we hike to the smallest military cemetery and learn about these soldiers' lives and what had brought them to their final resting spot.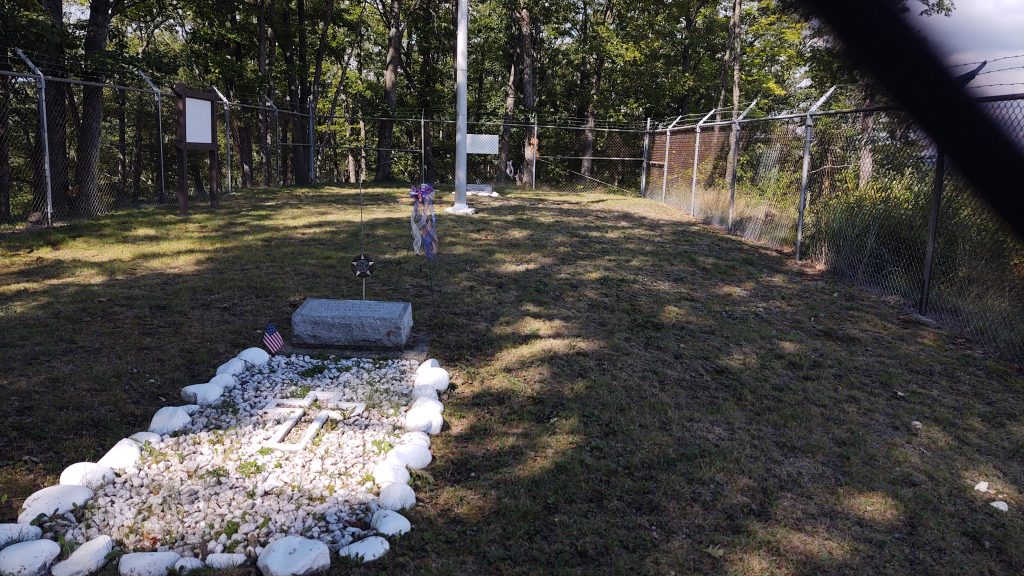 Militia History In Grayling
In the 1850's two militia groups had been formed in the area: The East Saginaw Guards and the Union Grays. They had fought in the Civil War (1861-1865) and the Spanish-American War (1898).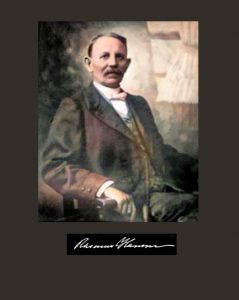 Back in 1913 Rasmus Hanson, a lumber baron, had generously donated 138,000 acres of land in his will for military training and recreation. This area became Camp Grayling. In 1916 the two militia groups combined to form the 125th infantry Regiment.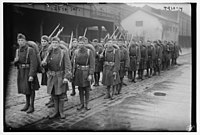 These men bravely fought in World War One (1914-1917) and World War Two (1939-1942). Their training had continued until they were called into the Korean War (1950-1953). The United States joined the Vietnam conflict in 1965, sending Camp Grayling's trainees over seas once again. Troops continued to practice their skills for decades and then fought in Afghanistan shortly after September 11, 2001. As many of you know, Camp Grayling is still training the National Guard's men and women today!
Hanson Hills Recreation Area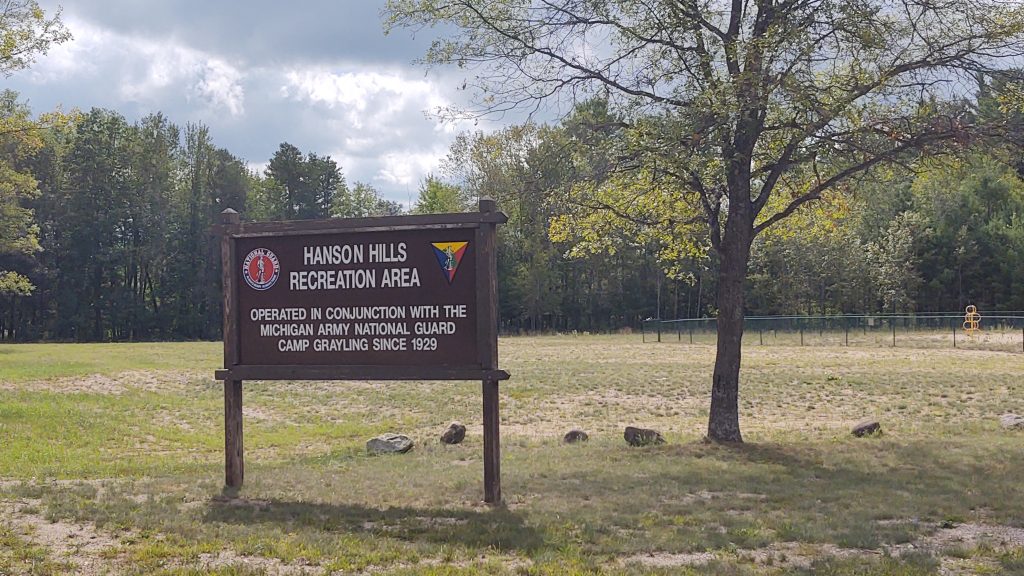 So, part of this land had also been dedicated to create a community recreation area in 1929. Nearly a century later, The Hanson Hills Recreation Area is still providing family fun! There's a playground, hiking trails and a picnic area. In the winter tubing, cross country and downhill skiing are options for entertainment. Chuck and I traversed these grounds on a quiet fall day.
Graves Discovered
During a training exercise in the mid 1950's Captain Garland Bud Joyce had randomly discovered these two graves on top of Mount Franklin. He began caring for the site to honor the fallen men. In 1958 The Quartermaster ordered new plaques. Captain Joyce continued to care for the small cemetery and set a precedent of respecting these comrades. Now members of Camp Grayling continue this tradition, even holding ceremonies on Memorial Day.
Our Climb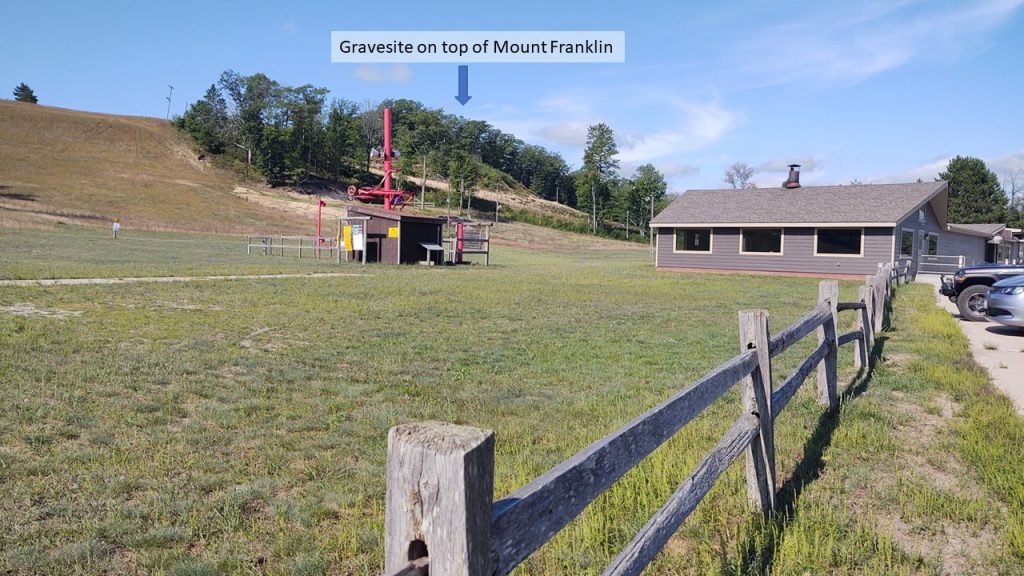 Chuck and I strode solemnly toward the ski hill on this September afternoon. As we hiked Chuck spoke of the two servicemen buried at the top of the rise. His reverence was layered with respect for the numerous men he'd served with during his Army career.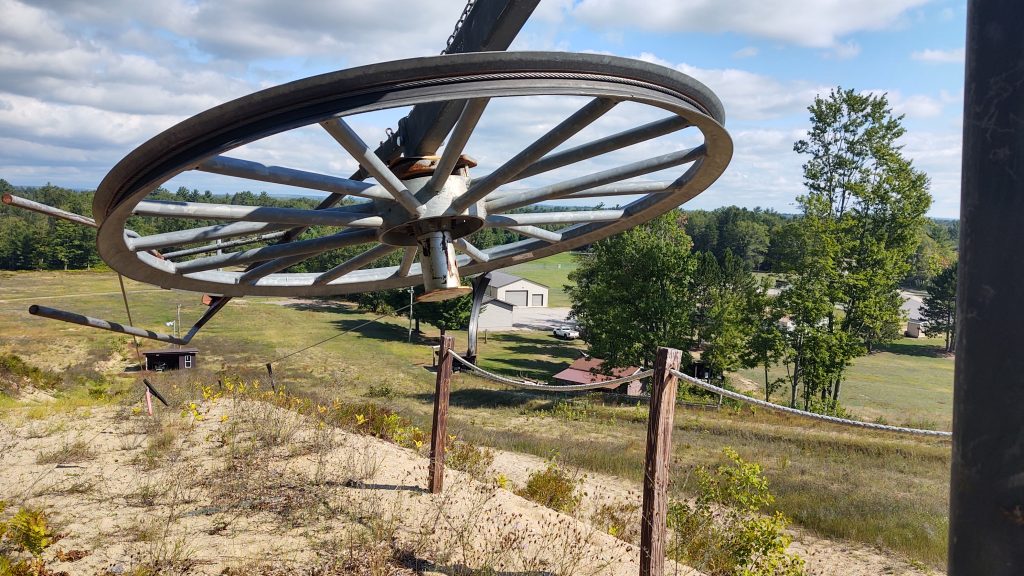 Private First Class John A. Conroy
PFC John A. Conroy had been born in Portland, Oregon on March 19, 1902. Following his second year in college, Conroy joined the 125th infantry Regiment on February 18, 1927. Six months later he contracted pneumonia causing his death on August 15, 1927. Written in his record, he didn't have any relatives listed. I had so many questions. What brought him to Michigan from out west? What had inspired John Conroy to join the 125th? Sadly, some answers will remain unknown.
Private George A. Laine
Private George A. Laine had started his life in Gwynn, Michigan on Oct. 10, 1913. After completing two years of high school, he joined the 125th Regiment in February 1938. He apparently drown in nearby Frog Lake on July 14, 1939 during an exercise. He was only 24 years old. I wondered what George Laine's dreams had been. These young lives had both ended too soon.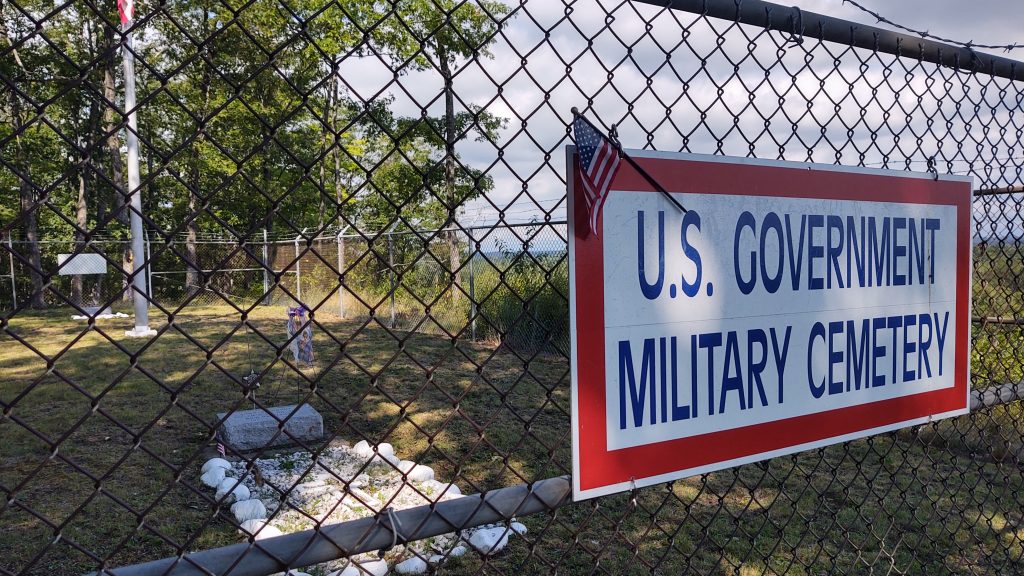 A State Cemetery
Why were they buried here and not in a plot like Arlington National Cemetery? PVT Laine and PFC Conroy hadn't qualified to be buried in a national cemetery. There are only two national cemeteries in Michigan. One is located at Fort Custer in Battle Creek and the other is The Great Lakes National Cemetery near Holly. So, maybe it was more ideal to inter them here creating a State Cemetery.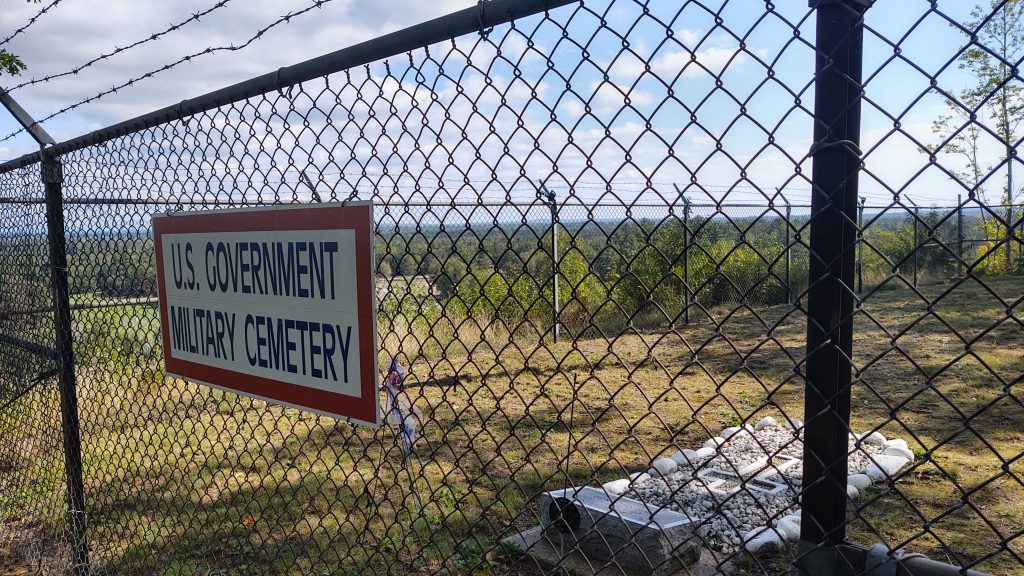 There weren't records about why this exact spot had been chosen, but it has provided a stunning view. Tim DesMoines, the maintenance coordinator at Hanson Hills, claimed, "I grew up here in Grayling, and I never heard anything about it 'til I started working here." As quoted from an interview with Al Parker in 2019.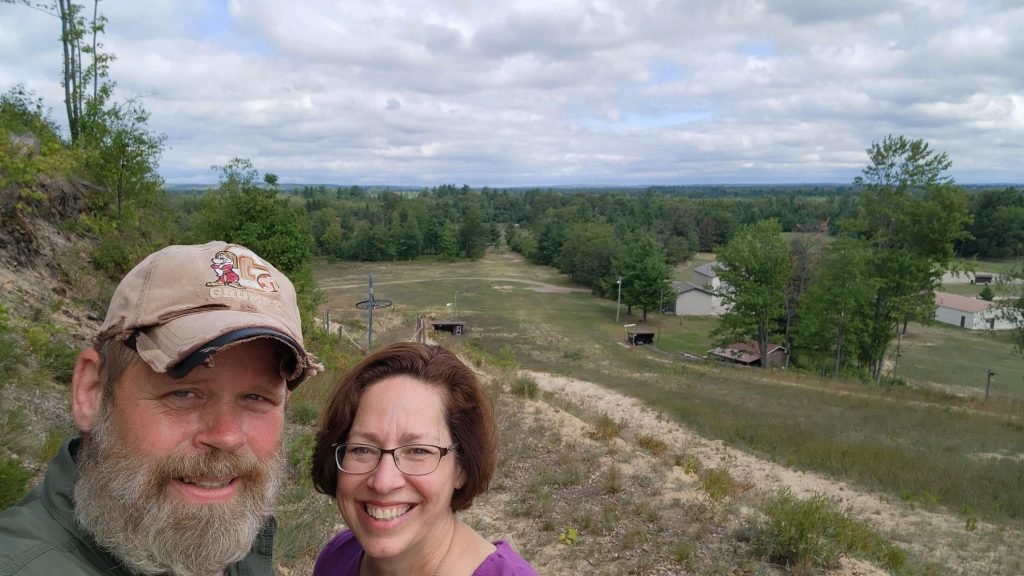 I believe every life holds an eternal spirit. Let's always be mindful of those who have lived, respecting them and learning all we can from their experiences. Cherishing the memories of my people who have passed and continuing to display respect for our military are an important pieces to my life.
Chuck and Martha Hayden, aka The Viking and Poppins, enjoy going on adventures off the beaten path. They also like to share their explorations with others. The Viking is a retired expedition leader while Poppins is a retired teacher. The two offer independent views of their journeys showcasing places, people, and cultures as they explore the world. Visit and follow them on their website and social media accounts. Website | Facebook | Instagram |YouTube