The following animals are available for adoption.  If you find an animal you'd like to adopt please contact the organization directly.  Lowell's First Look does not assist with the adoption process.  And if you're looking to add to your family and don't see an animal below, each organization has additional animals looking for new homes.   Pet profiles and photos are provided by each organization.
Mackenzie's Animal Sanctuary
Those involved with Mackenzie's Animal Sanctuary take pride in finding the right home for dogs in their care. Here are their pets of the week. 
Smoke is a Great Pyrenees mix. This sweet guy has started to really open up, and is winning over everyone he meets! When he meets new people, Smoke can be a bit shy, but warms up fast. He can be quickly won over with the help of tasty treats! Smoke can be pretty aloof and independent, and is happy to entertain himself by exploring his surroundings. He also loves attention from people he knows! When he is in an affection mood, he is quite the cuddly love bug.
Smoke has done well with the kids he has met so far, and seems comfortable with respectful and older kids (8+). He also did well on his cat introduction.
D.O.B. 6/09/19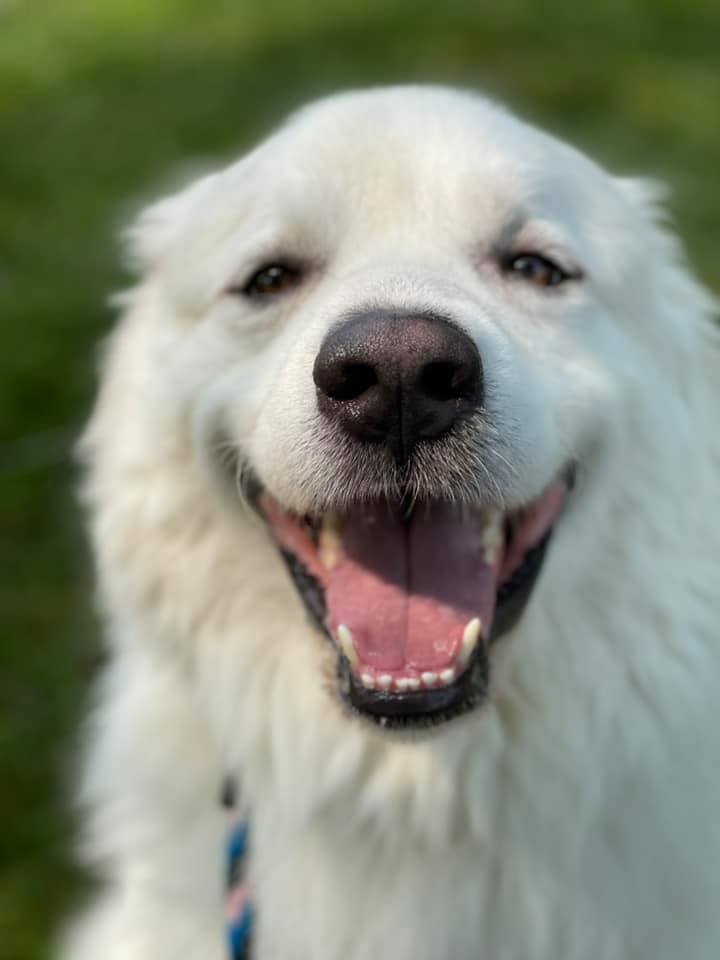 Moxie is my name, although not really sure if it fits me. 🙂 I am the sweetest little Rottie. I'm just over a year old, so I'm still full of puppy energy! A home that is really committed to teaching me manners would help me thrive – practice makes perfect! Once I master those, I'll be unstoppable! I absolutely love to play – with dogs and people alike! I even did well on my cat introduction. I'm still a relatively new arrival to Mackenzie's, so I haven't met any kids yet. Due to my energy level right now though, I might be best with older kids.
D.O.B. is: 5-26-20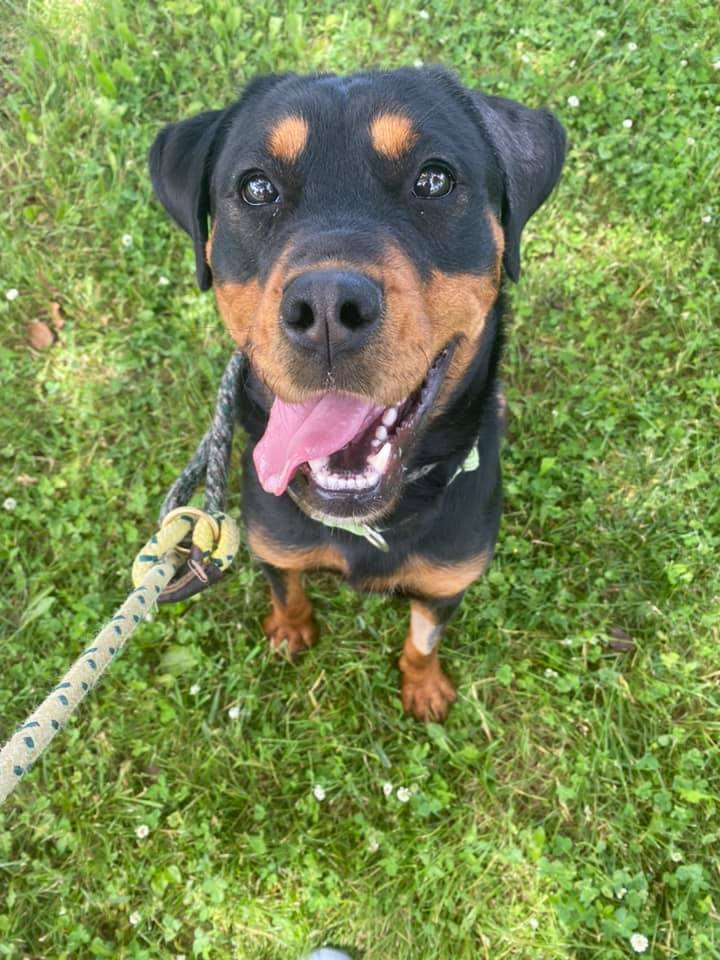 Hearts of Hope Dog Rescue
Hearts of Hope Dog Rescue look to find dogs and sometimes cats in their care forever homes with the help of foster homes.  Here are their pets of the week. 
Ozzie is about 3 months old and weighs approximately 12 pounds.  He will probably grow up to be a medium sized guy but since we don't really know what mix he is (Hound? Lab? Pointer?) …. We just know he won't be giant and we know he won't be tiny.  Ozzie is currently in a foster home with three active kids and would LOVE to go to a home with kids to play with – They are his people for sure.  He is an excellent first baseman for the neighborhood baseball team.  He's content being involved in any family activity, but is also just as happy to lay by your feet while you work.  He is AMAZING on a leash, completely crate trained, and is working on his potty training like any other young puppy.  Ozzie enjoys playing with other dogs and gives the cats in his foster home lots of space.  (He doesn't like us to tell people … but he's a little scared of cats.)  He rides great in the car and he LOVES water!  He is a quiet guy who just loves being part of his pack.  He can be a little shy, but warms up quickly and once you're in … You're IN!  Ozzie is neutered, microchipped, and current on his vaccines.  His adoption fee is $300 and you can submit your application at www.rescueodhope.com/adopt/
Archie is a tiny ball of adorable furry cuteness! He is a 7-year-old Jack Russell Terrier/Chihuahua mix who came to our rescue from Detroit. He is a very lovable munchkin with a kind heart and tiny bat ears. He's quite goofy also – it's awesome. Archie is house trained, crate trained, and he loves cats, dogs, and humans of all ages. He's pretty perfect. And we're pretty sure he has a British Accent – much like Sean Connery. Archie would make a great addition to any home; he is going to fill his forever home with love, laughter, and occasional impersonations of James Bond. Archie is neutered, microchipped and up to date on shots. His adoption fee is $175. Apply to adopt Archie at www.rescueofhope.com/adoption-application
Holliday's Exotic Avian Rescue Team
HEART specializes in rehoming birds when all other alternatives have been considered. Based in Lowell, birds are fostered primarily in Lowell or White Pigeon. Here are their pets of the week.
Sammie is a female hybrid conure who is 4 years old. We are assuming she is a sun conure x nanday cross. She is very loud, as sun conures naturally are. Sammie is very curious and interested in people, she's not a huge fan of being pet but loves to be with anyone and will happily step up. Sammie will not be adopted to anyone in an apartment as she can be very LOUD. If you think you would be a good fit, please fill out our adoption application to get started!
Location: Lowell, MI
Adoption Fee: $250