The following animals are available for adoption.  If you find an animal you'd like to adopt please contact the organization directly.  Lowell's First Look does not assist with the adoption process. And if you're looking to add to your family and don't see an animal below, each organization has additional cats and dogs looking for new homes.   Pet profiles and photos are provided by each organization.
For additional information about each organization visit their websites or read our intro article to Furry Friday!  The following pet profiles are provided by each rescue.
Mackenzie's Animal Sanctuary
Those involved with Mackenzie's Animal Sanctuary take pride in finding the right home for dogs in their care. Here are their pets of the week. 
I'm Stevie! I'm a terrier mix, born 7/30/2017. I came into Mackenzie's with my puppies, and now that they're old enough, I'm ready to find my forever home! I'm a super sweet lady, and really love to be by my people. We don't always have to be doing something, but it's always nice to have some company.
I like playing with toys, and squeaky plushy ones are my favorite! I enjoy taking a walks, sniffing around outside…and once I'm done with that I'm happy to snuggle up and watch some movies or take a nap. I've done well with the kids I've met so far, and have done well with some dogs too. I would be best in a home without cats though! Fill out an application and mention me!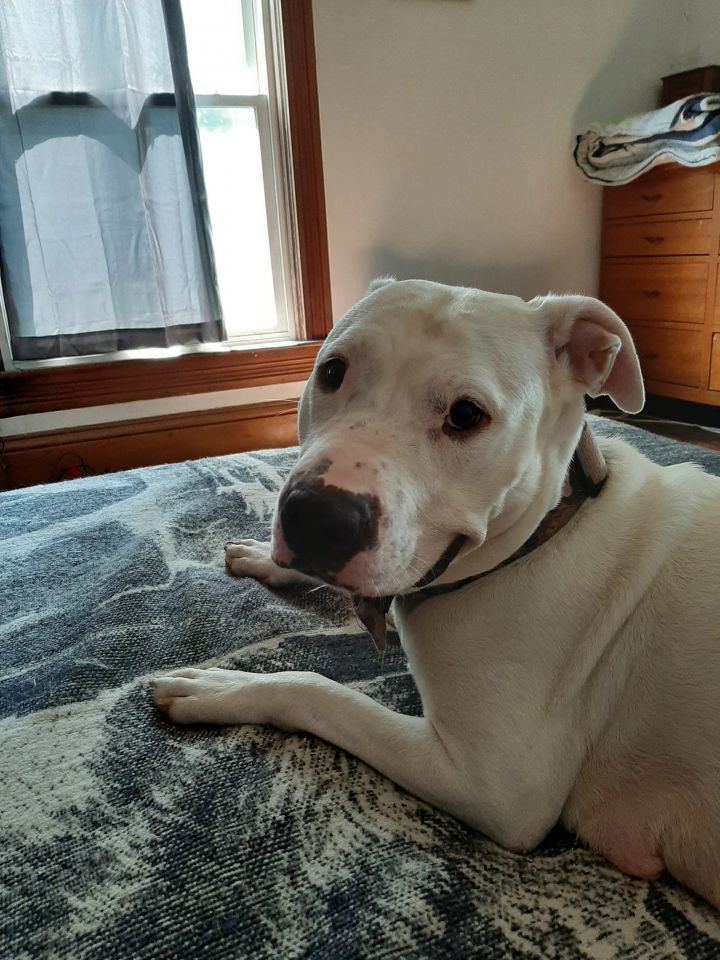 Road trip anyone?! I call shotgun! In my free time (you know, when I'm not busy working on my modeling career or squeaking my favorite squeaky toys), I enjoy going for long car rides, taking a swim in the pond, and cuddling on the couch (my favorite thing to do at night is wrap up in blankets like a burrito, some of the staff call me a "Mooserrito"!). I have a PhD in "Dog"; I know sit, shake, high five, sit pretty, lay down, wait, look, and I'm also working on my muzzle training! I will thrive in a home where I can shine as only pet (let's be honest, your heart isn't even remotely prepared for all the love I'm about to bring into your house, and you won't be able to handle the love of more than one pet with me around!), and I get along swimmingly with adults and kids alike! Don't waste another second! Submit your adoption application today! I can't wait to be your forever couch potato!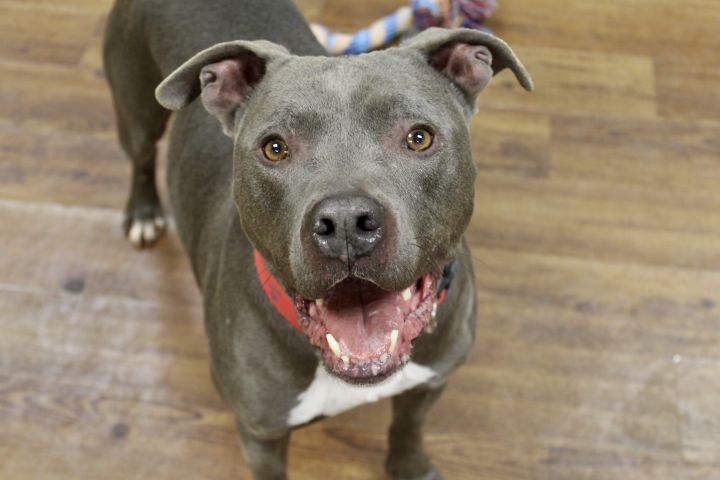 Vicky's Pet Connection
Vicky's Pet Connection works with the Kent County Animal Shelter to rescue cats and kittens.  They also take in dogs older in age and those needing special care. Here are their pets of the week.
Check out little Sherlock! This little brown and white tabby it's just 10 to 12 weeks old and such a friendly little guy!  He's active and busy and loves to explore.  He's got so much to learn about the planet and needs a great family to show him the way!
Carol's Ferals
Carol's Ferals specializes in trap, neuter, return (TNR), but they come across "friendlies" who are available for adoption. Here are their pets of the week. 
Hi, I'm Khal. I was rescued as part of a project Carol's Ferals started in January 2018. I was living in a community with a LOT of other cats, and luckily they came and brought me here so I could get good medical care as well as love and attention. I'm kind of a shy guy, but with patience and a nice home of my own I think I'll come out of my shell! The volunteers have noticed that I am coming out more for pets and love.
Hi, I'm Gary. I am a little shy right now so I may not be the first one to approach you when you walk into a room, but I like to be pet if you want to visit.
Hi, I'm Tuxi. I was once owned and loved, but my owner died and nobody wanted me. Lucky for me I am now here waiting for another forever home. I am a little shy at first, but so sweet and super soft. I am a very gentle and loving boy.
Hearts of Hope Dog Rescue
Hearts of Hope Dog Rescue look to find dogs and sometimes cats in their care forever homes with the help of foster homes.  Here are their pets of the week.
Gussie has come a long way since we met her in Louisiana. She had a terrible start to her young life; but she has been flourishing with her foster Mama. Gussie is goofy, clumsy, kind and quite a doofus !! We adore her. This 2 year old GSD Mix loves everyone she meets instantly, and she is always ready to give big hugs. She is still recovering from mange, and her hair has all but returned. She will benefit from puppy classes; she is quite the social butterfly. She really is a once in a lifetime dog. Gussie is spayed, microchipped, and up to date on shots. Her adoption fee is $200. To adopt Gussie apply at www.rescueofhope.com/adoption-application
Duff, our sweet old man, is about 14 years old and weighs in at a whopping 8.1 pounds. Duff came to the shelter severely matted so he's working on growing his glorious curls back now. Duff lives with dogs, cats, and kids so he's happy to figure out almost any situation. He mostly just loves to snuggle with people, wear fuzzy sweaters, and burrow in soft blankets. He has cataracts and doesn't appear to hear well but still has TONS of snuggles and love to give. He is fixed, microchipped and up to date on vaccines. His adoption fee is $200. To adopt Duff apply at www.rescueofhope.com/adoption-application