The following animals are available for adoption.  If you find an animal you'd like to adopt please contact the organization directly.  Lowell's First Look does not assist with the adoption process. And if you're looking to add to your family and don't see an animal below, each organization has additional cats, dogs, or farm animals looking for new homes.   Pet profiles and photos are provided by each organization.
For additional information about each organization visit their websites or read our intro article to Furry Friday!  The following pet profiles are provided by each rescue.
Mackenzie's Animal Sanctuary
Those involved with Mackenzie's Animal Sanctuary take pride in finding the right home for dogs in their care. Here are their pets of the week.
I'm Gerry! My DOB is 2/17/17, so I'm still a pretty young guy. I was brought in to a shelter after I was found out on the run as a stray. Fortunately, I found my way here! I'm a lapdog at heart – if I have a toy to chew on, I'm happy to curl up in someone's lap for some pets and love! I can be a bit picky with which dogs I like. I did well with the kids I've met so far, and did well on my cat intro too. Ask about me!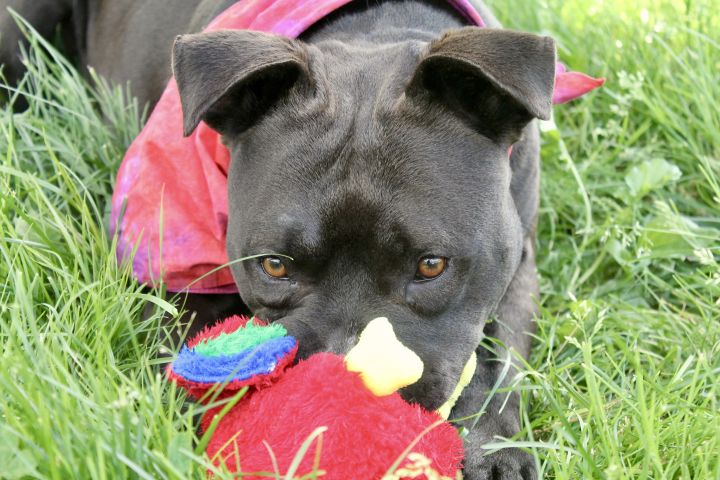 I'm Bella! I'm a 1.5 year old rottweiler mix. Before coming to MAS, I'd been out having adventures and was picked up as a stray. I love walks and hikes, and afterwards I'm happy to settle down for a cuddle. I did well on my cat introduction, but other dogs and kids make me a little nervous so far. Since I'm so young, an active family that is up to take a class and help me learn and experience new things. Fill out an application and mention me!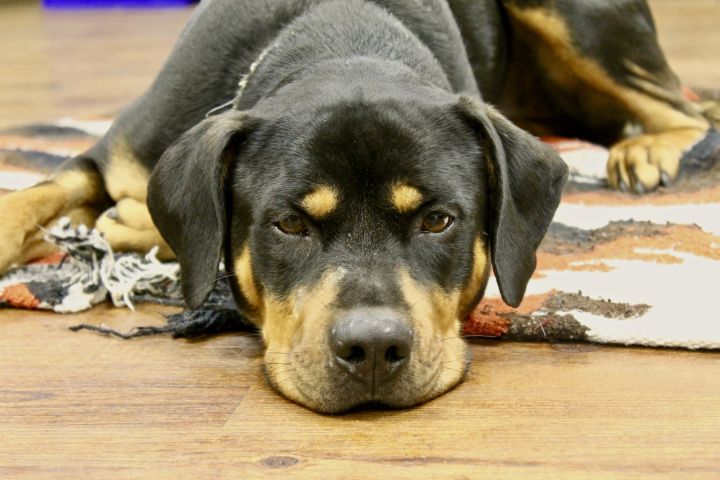 Vicky's Pet Connection
Vicky's Pet Connection works with the Kent County Animal Shelter to rescue cats and kittens.  They also take in dogs older in age and those needing special care. Here are their pets of the week.
This is Rascal, a cute little 9 week old kitten with personality (and energy!) to spare!  Like most kittens, he loves to run, explore and play.  Cats, in general, are very social creatures and kittens can really benefit from having a feline buddy.  It's "kitten season" so most shelters and rescues have a great variety of kittens and cats to chose from so why not "double down" on your felines?
Carol's Ferals
Carol's Ferals specializes in trap, neuter, return (TNR), but they come across "friendlies" who are available for adoption. Here are their pets of the week.
Hi, I'm Woody. You might have noticed my 3yes look a little different. That is because I have something called eyelid agenesis. This means my eyelids did not form properly so I am receiving drops to help with this issue. Despite this condition, I am a playful boy who loves to run and jump with my roommates.
Hi, I'm Wade. I am a very relaxed handsome young man. I am FIV+ which means I cannot have my yearly vaccinations so my future adoptor will have just have to watch me a little more carefully and take me to the vet if anything unusual is noticed. Don't let this stop you from adopting me as FIV+ cats can live long, healthy lives and are fine to live in the same household as cats who don't have it.
Hi, I'm Popsicle. As you can see, I am blind in my right eye. However, that does not stop me from doing things any other cat likes to do! I am super friendly and absolutely love belly rubs.
Hearts of Hope Dog Rescue
Hearts of Hope Dog Rescue look to find dogs and sometimes cats in their care forever homes with the help of foster homes.  Here are their pets of the week.
Hi! My name is Gus! I'm a 4 – 5 month old pupper from Louisiana. A few weeks ago, I was a stray on the streets without food, water or shelter. I had nobody to love me or care for me until some nice people brought me to Michigan. Now I'm looking for a family to call my own! I don't need much, just cuddles, love and lots of yummy treats! I'm a little shy at first when you meet me but I promise, it's just cuz I'm a lover and once we're friends, I'll never stop cuddling and kissing you. I really do love everyone, young people, old people, kids, cats, dogs; you name it and I'm sure I'd be best friends with them right away.
I am neutered, microchipped and up to date on vaccines. My adoption fee is $300. To adopt Gus apply at www.rescueofhope.com/adoption-application/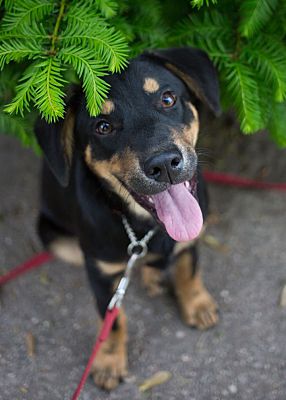 If you are looking for a low energy, super sweet dog who loves dogs, cats, and kids. Well then, Zoe is your girl! She is a medium-sized 18 month old Jack Russell Labrador mix. She is house trained, walks great on a leash, and knows commands already! Zoe REALLY loves to be with her people so she would love someone who is home full time or works from home to keep her company during the day. Zoe is spayed, micro-chipped, and up to date on all of her vet care.
Her adoption fee is $200. To adopt Zoe apply at www.rescueofhope.com/adoption-application