The following animals are available for adoption.  If you find an animal you'd like to adopt please contact the organization directly.  Lowell's First Look does not assist with the adoption process. And if you're looking to add to your family and don't see an animal below, each organization has additional cats, dogs, or farm animals looking for new homes.   Pet profiles and photos are provided by each organization.
For additional information about each organization visit their websites or read our intro article to Furry Friday!  The following pet profiles are provided by each rescue.
Mackenzie's Animal Sanctuary
Those involved with Mackenzie's Animal Sanctuary take pride in finding the right home for dogs in their care. Here are their pets of the week.
I'm Bella! I'm a 1.5 year old rottweiler mix. Before coming to MAS, I'd been out having adventures and was picked up as a stray. I love walks and hikes, and afterwards I'm happy to settle down for a cuddle. I did well on my cat introduction, but other dogs and kids make me a little nervous so far. Since I'm so young, an active family that is up to take a class and help me learn and experience new things. Fill out an application and mention me!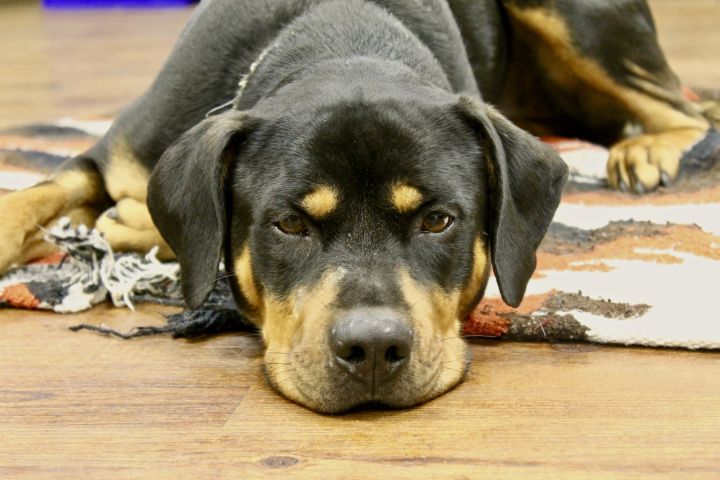 I'm Blaze! I'm a four and a half year old lab mix (my DOB is 10/8/14). I'm a happy go lucky, always on the go kind of guy! I love to take walks and even enjoy playing ball from time to time. I can be a little choosy with what dogs I like, but I've done well meeting kids and did well on my cat intro too. I'm still pretty new to MAS, so as the staff learns more about me, they'll update my info. But if you like being on the go and are looking for a buddy, fill out an application and mention me!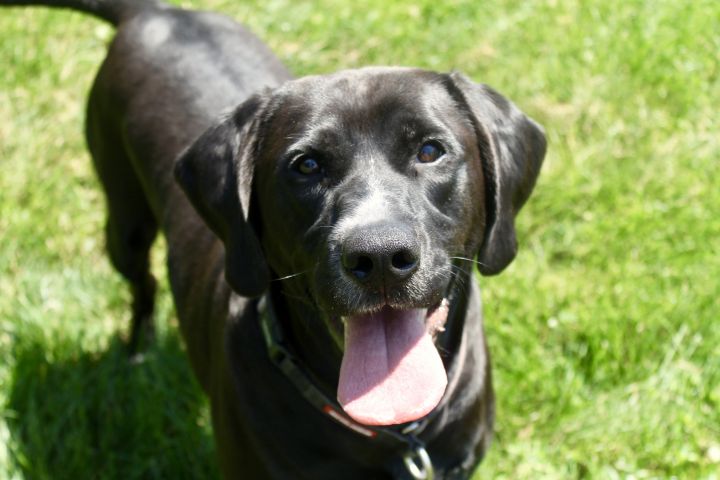 Carol's Ferals
Carol's Ferals specializes in trap, neuter, return (TNR), but they come across "friendlies" who are available for adoption. Here are their pets of the week.
This week we are featuring our FIV Cats.
FIV is an acronym for feline immunodeficiency virus, a disease affecting domestic cats and other members of the feline family. FIV is similar to the HIV virus that affects human beings, however FIV only affects cats and cannot be transmitted to people. Unlike feline leukemia, another feline immune disease which is always fatal, a cat that has contracted FIV can live a long and healthy life with veterinary care and a healthy lifestyle
FIV is contracted through contact with a cat that is already carrying the virus. The most common way that it is passed is though saliva, especially during cat fights. A cat can become infected during mating and kittens can contract FIV from their mother.
Come visit us at Carol's Ferals, 4600 Knapp St. NE, Sundays 2-5 PM  or Thursdays 6-8 PM.
Hi, I'm Bacon. I'm so thankful I was rescued by an amazing lady who was able to bring me to Carol's Ferals. I was a part of a colony, but the bigger cats ran me off and then I got a little sick. I'm a little shy, but once I come out of my shell, I LOVE pets and snuggles and giving head boops. I am FIV+, but that won't stop be from living my best life!
Hi, I'm Dyaenna. I'm approximately 6 years old and have been at Carol's Ferals since January 2018. I'm a shy girl who prefers to sit and watch from the sidelines. I will accept pets and give the occasional headbutt. I am also FIV+, but I can live very well with other cats that are not.