The following animals are available for adoption.  If you find an animal you'd like to adopt please contact the organization directly.  Lowell's First Look does not assist with the adoption process. And if you're looking to add to your family and don't see an animal below, each organization has additional cats and dogs looking for new homes.   Pet profiles and photos are provided by each organization.
For additional information about each organization visit their websites or read our intro article to Furry Friday!  The following pet profiles are provided by each rescue.
Mackenzie's Animal Sanctuary
Those involved with Mackenzie's Animal Sanctuary take pride in finding the right home for dogs in their care. Here are their pets of the week. 
Cassian is a lab/mix puppy born 10/25/19. He can be a little shy with new things, but has a sweet and goofy side! Since Cassian is a very young puppy, he is looking for a home that can teach him commands and manners, and introduce him to new things.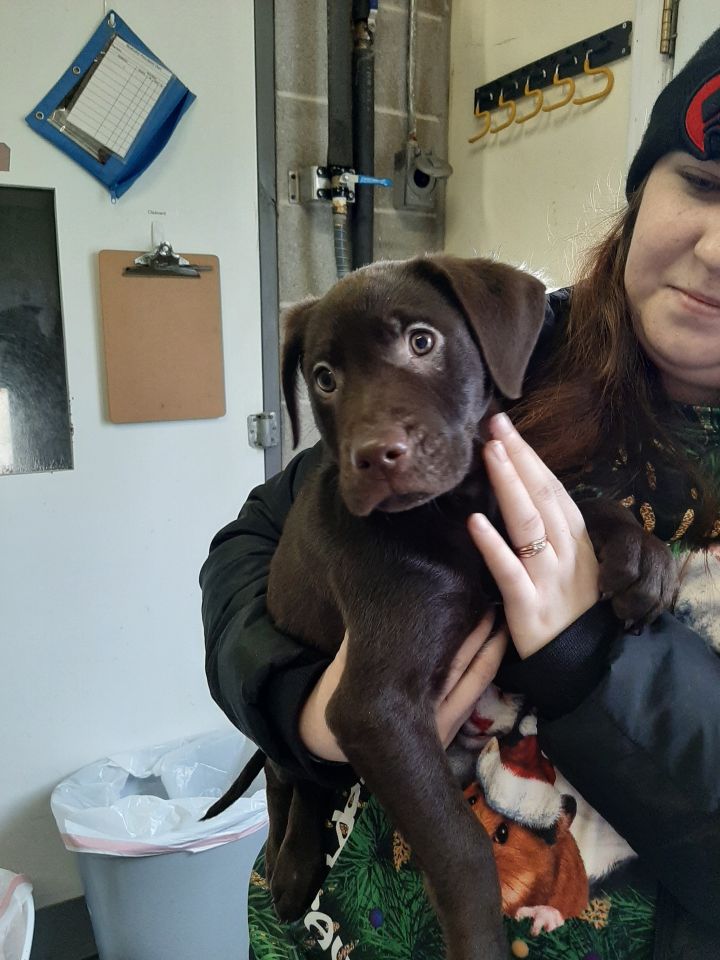 I'm Luna! I'm about four years old, and a lab/terrier/rottie mix (although I probably have a little bit of everything in me!). I really love going for walks, especially where there's lots to sniff and check out! Even though I've outgrown the puppy stage, I still have a bit of energy, and would do well finding someone who is as active as me. After a nice walk, I'll settle down for a few cuddles. I'm not the biggest fetch player, but I will chase after one and then chew on it for a bit while I relax a little.
I'm still pretty new to Mackenzie's, so as the staff gets to know me better, they'll update my information a bit more. In the meantime, fill out an application and mention me!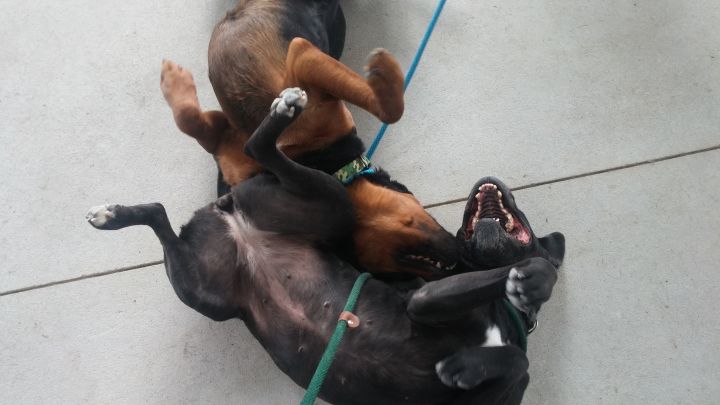 Vicky's Pet Connection
Vicky's Pet Connection works with the Kent County Animal Shelter to rescue cats and kittens.  They also take in dogs older in age and those needing special care. Here are their pets of the week.
Meet Agatha and Christy!  They area pair of  funny, silly and busy little 5 month old sisters who are looking for a place to unpack their bags! Being gypsies hasn't been all its cracked up to be so they are ready to settle down with a family! They can be adopted singly, but they have so much fun playing, running and snuggling together…why not consider adopting them both?
Carol's Ferals
Carol's Ferals specializes in trap, neuter, return (TNR), but they come across "friendlies" who are available for adoption. Here are their pets of the week. 
Due to unseen delays, Open adoptions will not reopen before February 23.  Adoptions by appointment will continue.  If you are interested in adopting a cat or kitten, go Carol's Ferals.org and fill out an adoption application.
Hi, I'm Timpani. I am one of 4 cats who found themselves homeless after our owner passed away. Lucky for me, one of the fosters here took me in and gave me lots of love and made me feel safe again. I am a very petite girl who is on the quiet side but absolutely love being pet. After the trauma of losing my first home, I would be so happy to be given the chance at another home.
Hi, I'm Pong. I was rescued from a broken down barn with my mom and 6 other cats when I was just a little guy. I am a very sleek boy with a very striking coat. I like pets but prefer to approach you first. If you get out the brush, I am putty in your hands! I am very sweet and friendly and sure would love to be in my forever home.
Hi, I'm Egg. I am a sweet little floof with long hair so I will need this beautiful coat brushed on a regular basis. It is suspected that I was dumped at a woman's home, because one day I just literally showed up! But I showed up at the right house because I was brought here to Carols Ferals. I am a quiet girl who kind of keeps to herself right now, but I have settled right in and adjusting well.
Hearts of Hope Dog Rescue
Hearts of Hope Dog Rescue look to find dogs and sometimes cats in their care forever homes with the help of foster homes.  Here are their pets of the week. 
If you're looking for a snuggly but active sidekick …. we know a girl. Quinn, she might be as close to perfect as a puppy comes. She's a 9 week old blue heeler mix who is an amazing balance of sugar and spice. She has yet to meet a kiddo she doesn't like, regardless of age. And she LOVES hanging with her foster sisters! She respects the older dogs in the pack and is happy to be near them. She is calm most of the time, but like all puppies, gets the zoomies and loves racing around. And if you're into hide and seek … she's all in! She loves hiding while she plays. And if that weren't enough … she sleeps through the night without any accidents. I know … we want to apply for her, too! She is spayed, microchipped and up to date on vaccines. Her adoption fee is $300.
Hi!  My name is Willow and I'm a petite 2 year old female pitbull weighing in about 35 pounds.  I didn't have a very good life before I was rescued but I'm thriving now in the home of my foster mom.  All I want in life is to be close to my humans and feel loved. At home, I want to be on your lap as much as possible. I love to go on car rides so you can even take me with you when you can whenever you have to leave! And going on daily walks with you would be a dream come true. I'm told I am such a good girl! I like other dogs (not sure about cats). I am crate trained and house trained and up to date on vaccinations. I will be spayed by time of adoption. My adoption fee is $200. Will you love and take care of me forever?