While local shelters are not actively doing adoptions at this time, some are still taking applications for their available pets.   If you see a cat or dog you're interested in, contact the organization directly to see what they are doing during this stay at home order.
The following animals are available for adoption.  If you find an animal you'd like to adopt please contact the organization directly.  Lowell's First Look does not assist with the adoption process.  And if you're looking to add to your family and don't see an animal below, each organization has additional cats and dogs looking for new homes.   Pet profiles and photos are provided by each organization.
For additional information about each organization visit their websites or read our intro article to Furry Friday!  The following pet profiles are provided by each rescue.
Mackenzie's Animal Sanctuary
Those involved with Mackenzie's Animal Sanctuary take pride in finding the right home for dogs in their care. Here are their pets of the week. 
Ada is a beautiful German Shepherd. She was out running the roads when she was picked up by animal control. She is a sweet and good girl. She does not like cats, and small dogs, she thinks they are critters. She did well on a dog intro, but could be dog selective. She would do best in a laid back home, possibly as an only child.
Birthday: 01/22/15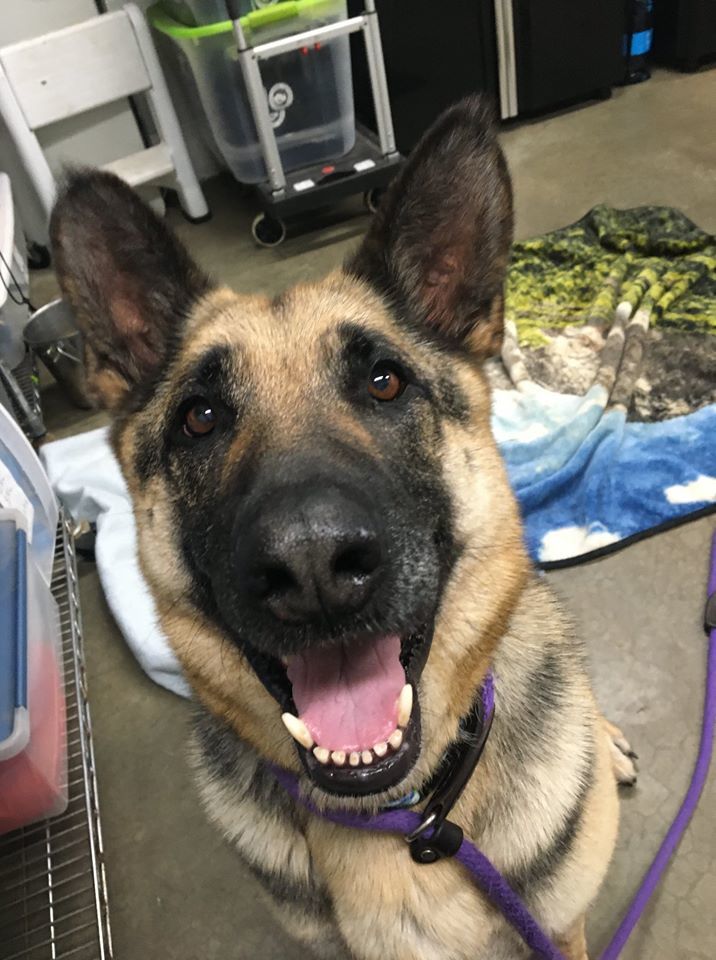 Higbee's most endearing feature is how he must bring you something every time you go to his kennel. Be it his toy, his bone, or a treat that he's been saving, you can count on this happy guy to try and share it with you! Higbee's hobbies include going for boat rides, sightseeing, and cuddling. But really, he will do anything as long as he's hanging out with his people! Higbee is a social butterfly and loves meeting new people! Send in an application today to set up a meeting with this happy-go-lucky guy!
Birthday: 11-08-2011
I have been being introduced to more dog friends recently and that has been going really well. I have even met some more children, I enjoyed watching them run around (child's age – 11)
Hearts of Hope Dog Rescue
Hearts of Hope Dog Rescue look to find dogs and sometimes cats in their care forever homes with the help of foster homes.  Here are their pets of the week. 
Hi! My name is Billy but my foster mom calls me Silly Billy! She tells me I'm a very special pup because I had a rough start to life but still love with all my heart.
I was saved from a dog fighting location in Louisiana where I'd lived my whole life on a chain. I was skinny and scared but the wonderful people at the shelter took great care of me. They contacted Hearts of Hope Dog Rescue and helped transport me to Michigan to start my new life.
Unfortunately, with my rough start to life I'm pretty picky about the dogs I like so I probably should be an only dog. I love cats way to much and play to rough, so I really shouldn't be around them. I'll also need a fenced in yard for my safety and the safety of my future family. I'd never want my family hurt by chasing me into traffic or something. My people are my whole world! I'm also still a puppy (or at least I think I am) I am only about a year old and really need my future family to be 100% committed to doing training classes with me. I'm really smart and pick things up really fast so I'd love training with my new family! I am neutered, chipped and up to date on vaccines. My adoption fee is $200.
Doc is a 2 year old American Staffordshire terrier mix.  He is around 40 lbs and so very sweet.  This sensitive boy needs a very patient person to transfer his loyalty to.  Recent events have proven stressful for this loving guy, and while his foster family is trying their best to help him, an adopter with experience with separation anxiety would be wonderful to help him transition.
Doc loves to be with his people- at home, on walks, on car rides.  His perfect home will have someone able to spend as much time with him as possible, and to dedicate time to work on his training.  Doc knows how to sit, lay down, and is still working on take it and leave it.  He is passionate about food and loves to eat.  He is very treat motivated!
Doc has a foster sister who he enjoys playing with, but he would do fine as the center of someone's attention too. He is kid friendly however he'd be best in a home without kids due to his strength.  Doc has not been tested with cats.
For more info or to adopt Doc apply at www.rescueofhope.com/adoption-application    His adoption fee is $200.