The following animals are available for adoption.  If you find an animal you'd like to adopt please contact the organization directly.  Lowell's First Look does not assist with the adoption process. And if you're looking to add to your family and don't see an animal below, each organization has additional cats and dogs looking for new homes.   Pet profiles and photos are provided by each organization.
For additional information about each organization visit their websites or read our intro article to Furry Friday!  The following pet profiles are provided by each rescue.
Mackenzie's Animal Sanctuary
Those involved with Mackenzie's Animal Sanctuary take pride in finding the right home for dogs in their care. Here are their pets of the week. 
My name is Olive! I'm a wiggly and happy-go-lucky kind of lady. I love taking long walks, sniffing things out, and exploring the world around me.
Now that I'm older and my energy level has settled down a bit, I still love my walks, but laying out in the sunshine makes me just as happy! Don't get me wrong though, I still have some energy! After a couple of throws playing fetch though, I'm ready to get back to relaxing. I'd be happiest as the only pet in the home, but as long as I'm around one of my human friends, I'm one content pup.
As a senior, I know what things in life are important: belly-rubs, pets, and tasty treats. I have a lot of love to give and would be so happy to find myself a family to share that with during my golden years.
If you're looking for a low key lady to keep you company while you tend to your garden, or just a pal to cuddle with in the sunshine, fill out an application and mention me!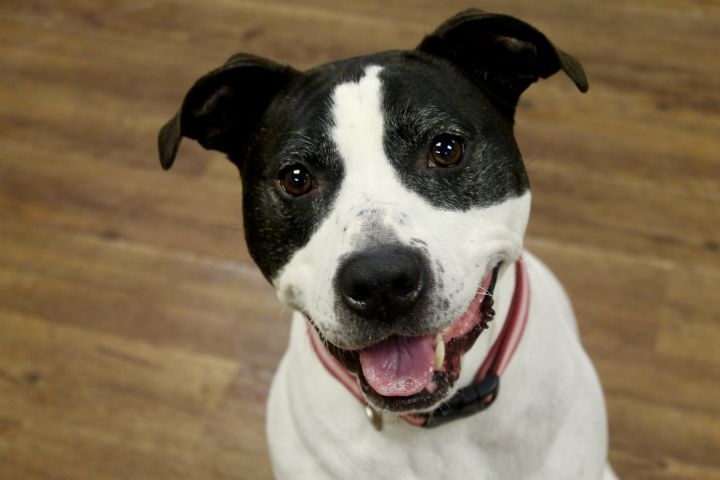 I'm Ace! Nice to meet you!
I'll confess – for a long time, new people and new things made me nervous. There's a big world out there that I didn't know much about, and my nerves made it hard for me to make a good first impression! Fortunately for me, the staff and volunteers at Mackenzie's took me under their wing and have helped me see that there's a lot of cool stuff out there in the world.
Now that I'm a bit older and wiser (my birthday is 9/11/10), I think I'm ready to find myself a forever home. Now that I've built up my confidence, I'd love to spend some time getting out and exploring. In the time I've been at MAS, the staff and volunteers have helped me to perfect my walking skills! Not to brag, but I think I have some of the best walking skills here. It would make me a great partner for hikes and walks in the park. I also LOVE car rides, so just say my name and I'll be all ready to go!
Not only do I love taking walks, but I also LOVE playing fetch! If you let me, I could play all day long – but I could be convinced to break for a snooze or hang out while we relax. I'd prefer to be the only pet in the home, but would be happy find myself surrounded by a human family. Ask about me or fill out an application soon!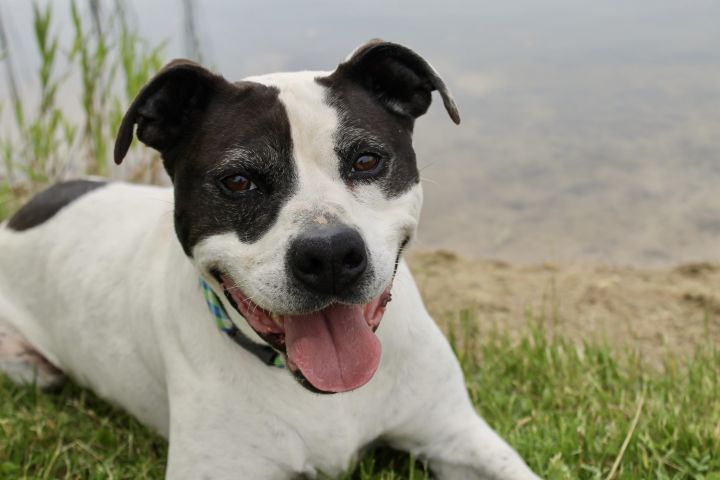 Vicky's Pet Connection
Vicky's Pet Connection works with the Kent County Animal Shelter to rescue cats and kittens.  They also take in dogs older in age and those needing special care. Here are their pets of the week.
If you like your kitties long-haired and affectionate, look no further! This beautiful girl is named Merry and she is all about loving her people. She's only about a year old so she's really quite Young. She'd probably prefer to be the only kitty in the household but she'll check all the boxes on what you want in a fabulous companion!
Carol's Ferals
Carol's Ferals specializes in trap, neuter, return (TNR), but they come across "friendlies" who are available for adoption. Here are their pets of the week. 
This week we are presenting 3 of our FIV cats.  FIV for stands Feline immunodeficiency virus;  this causes the cat's immune system to be compromised.  If the owner of a FIV cat keeps a eye his cat's health and has his cat treated when he is ill; the cat can live a reasonably long life.  A FIV cat passes the virus in his salvia usually by a deep bite wound.
Hi, I'm Thomas. I'm about three years old, and was rescued in the Grand Rapids area. I'm FIV+, but I can live a completely normal live with cats that are not. I'm very sweet, and I love to follow people around for attention. I'm also pretty laid back! Sometimes I have a little trouble being nippy, so I'll need a family that can work with me on that.
Hi, I'm Lance! I'm a friendly, gentle boy looking for my furever home. I'm FIV positive, but I can live with other cats who are not! I have these cute little chipmunk cheeks and always look like I just got caught with my hand in the cookie jar! Come and meet me!
Hi, I'm Otis. I am a very sweet and muscular boy who also happens to be FIV+. That just means you will have to be a little more vigilant with me and take me to the vet if you notice something may be wrong. I am totally fine to live with cats that are not FIV+. I usually have a lot to say so come visit me and we can talk about my forever home.
Hearts of Hope Dog Rescue
Hearts of Hope Dog Rescue look to find dogs and sometimes cats in their care forever homes with the help of foster homes.  Here are their pets of the week. 
We can't say enough good things about Evander! Evander came from Detroit Animal Control, and as you can see, he's had a rough life. But don't let his scars and missing ear fool you, this guy is all heart. He's a true lover. His soulful, sweet eyes will melt your heart, and if that isn't enough to make you fall in love, his kisses will do the trick!
Adorable, playful, and friendly are the three main words we would use to describe this adorable goofball! Thorin is a year old and just a big puppy. He loves to play with other dogs – loves it! He hasn't met a person or dog who isn't immediately his best friend, but we think he would do best in a home without little kids while he is learning he isn't quite a small dog. Thorin came all the way from Louisiana to find an active family that will take him to training classes! He is neutered, microchipped, and up to date on shots. His adoption fee is $200. To adopt Thorin apply at www.rescueofhope.com/adoption-application