This article was originally published on October 19, 2021 on The Restless Viking website.
Did you know that Surfmen carried out life-saving and recovery operations around the Great Lakes starting in 1870? These dedicated heroes risked their lives daily. DaViking and I stopped at two of the five Life-Saving Stations along this deadly Lake Superior shore: Crisp Point and Vermillion as well as Whitefish Point. These Surfmen had demonstrated a focus of serving others, rather than the entitlement we often see today. My hope is that we can learn lessons from these unsung heroes and be in service to each other.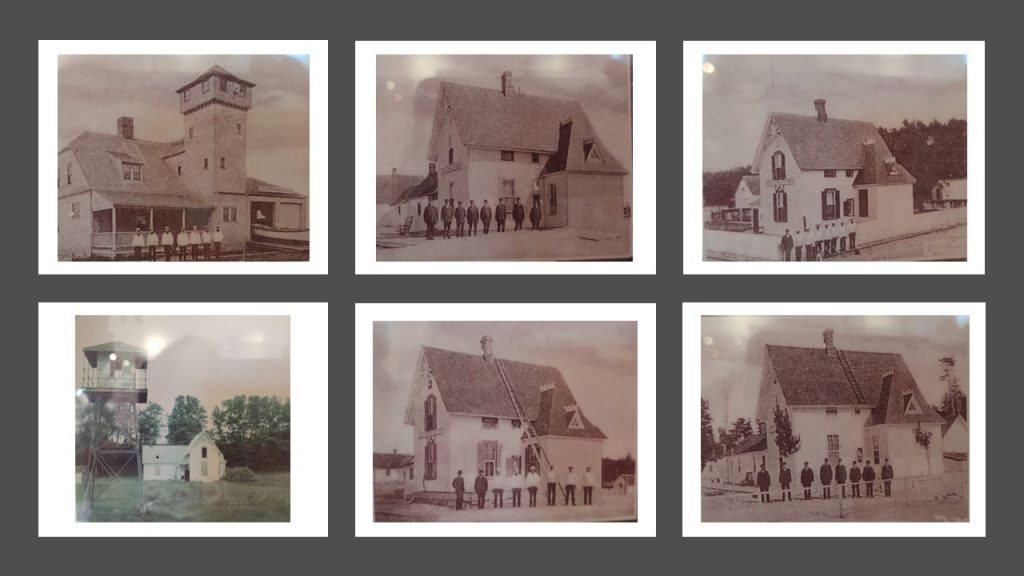 The dedicated Surfmen posed proudly at their Life-Saving Stations.
(Left to Right / Top to Bottom) Grand Marias, Vermillion, Deer Park, a look out tower (each station had one),
Two Hearted River and Crisp Point
I've always given regard to light house keepers, but I hadn't realized that there were individuals residing at Life-saving Stations who were ready to rescue a ship's crew at a moments notice. I learned many details about Surfmen and their bravery during our visit to The Great Lakes Shipwreck Museum at Whitefish Point.
Terri Teaches Us About Surfmen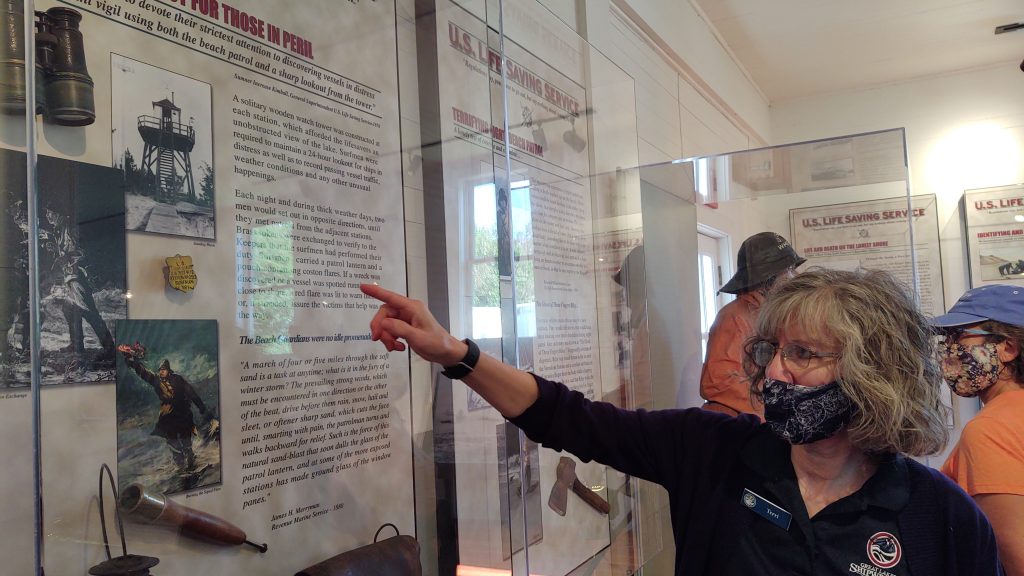 Terri, a retired fifth grade teacher, volunteers at The Great Lakes Shipwreck Museum.
She shared the Surfmen's story that I'll always carry with me.
Each Surfman trained for a minimum of four years to become fully certified. There were typically six Surfmen and one Superintendent at each station. The medallion she had pointed out held a mystery that I never knew.
Nightly Look-Out Walk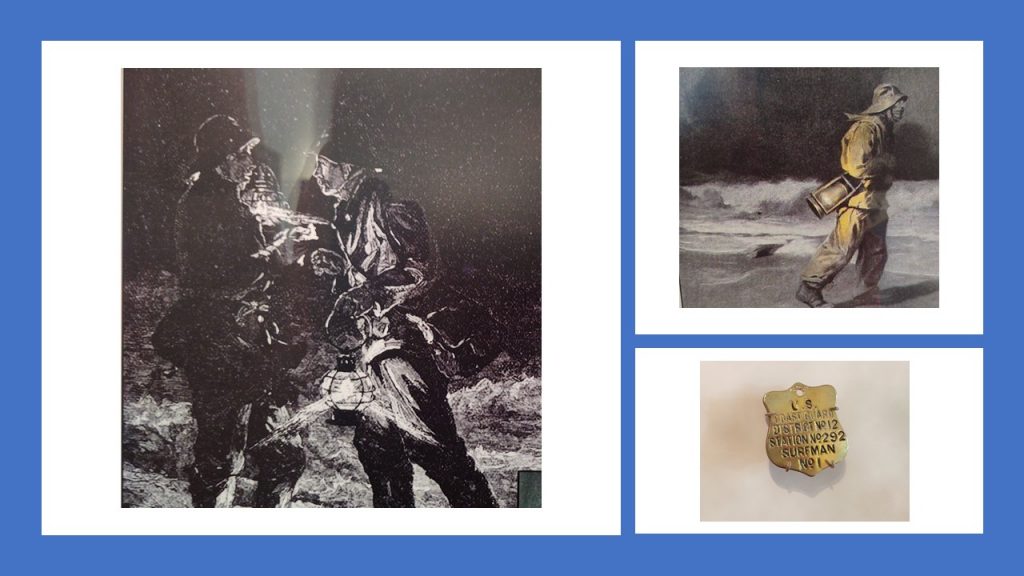 Surfmen walked along the beach at least 10 miles roundtrip each night and exchanged chits.
Armed with a lantern Surfmen searched the shoreline every night, regardless of the weather. These men were on the look-out for distressed individuals and ships in peril as well as bodies that had washed up after a storm.
Surfmen from different Life-Saving Stations would meet halfway and exchange numbered tags called chits. (Pictured Above) The Superintendents could be assured that the whole shoreline had been canvased during the dark hours with this method.
Deadly Coastline
The Soo Locks had opened to freighter traffic in 1855. This increased commerce created new issues. Life-saving stations and methods of collecting duties on goods being transported were now a priority.
West of Whitefish Point has been known as "The Graveyard of the Great Lakes" and "The Skeleton Coast." This area of Lake Superior doesn't provide any shelter from the horrendous conditions that can be stirred up in this open-water region. Five Life-Saving Stations were inhabited by trained Surfmen starting in 1870.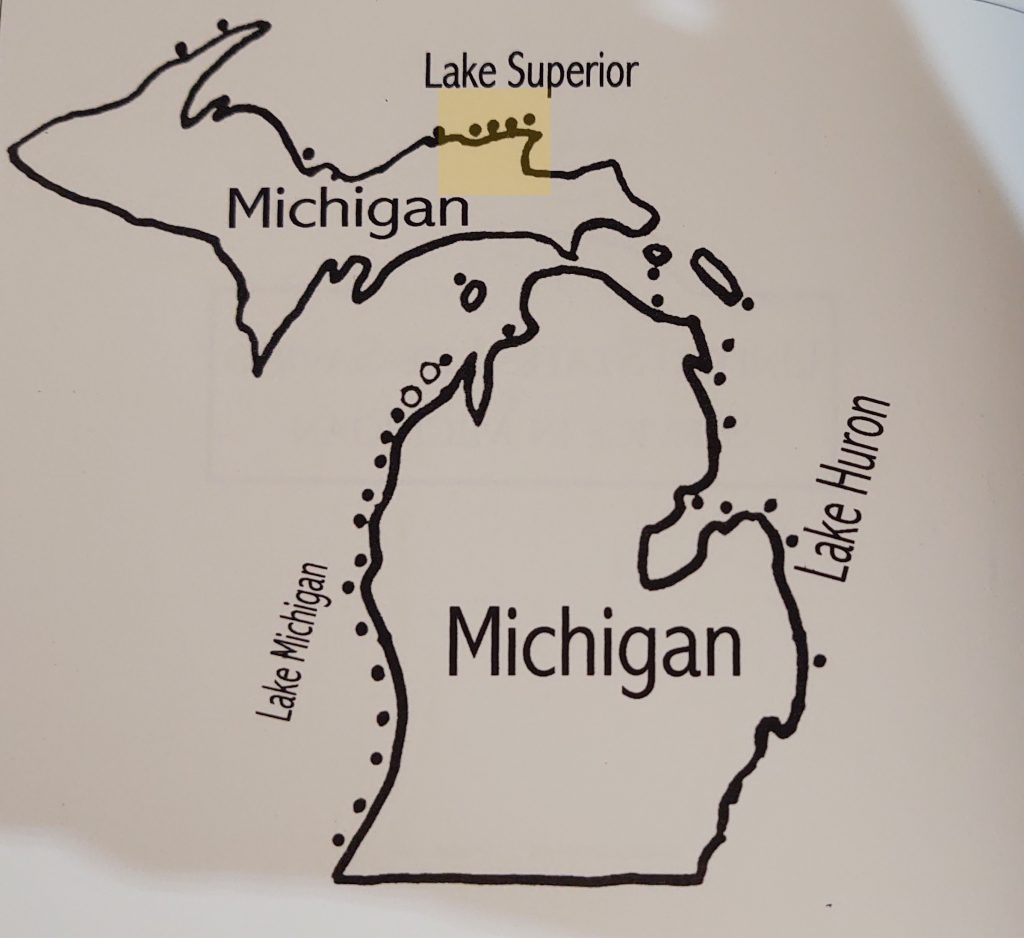 U.S. Life-saving Stations (later became known as The U.S. Coast Guard) were established in 1870.
By 1920 there were over 30 stations around the Great Lakes.
The Edmund Fitzgerald
The Edmond Fitzgerald's entire crew tragically perished off the shore of Whitefish Point in November of 1975.
The song by Gordon Lightfoot made the Edmund Fitzgerald's sinking well known and brought awareness
to the shipwrecks (over 200) along this Lake Superior shore.
Life-Saving Statistics
I hadn't been aware of how incredibly treacherous The Great Lakes' shores were until I saw this chart below. It compares all the United States Life-Saving Stations to the Great Lakes statistics.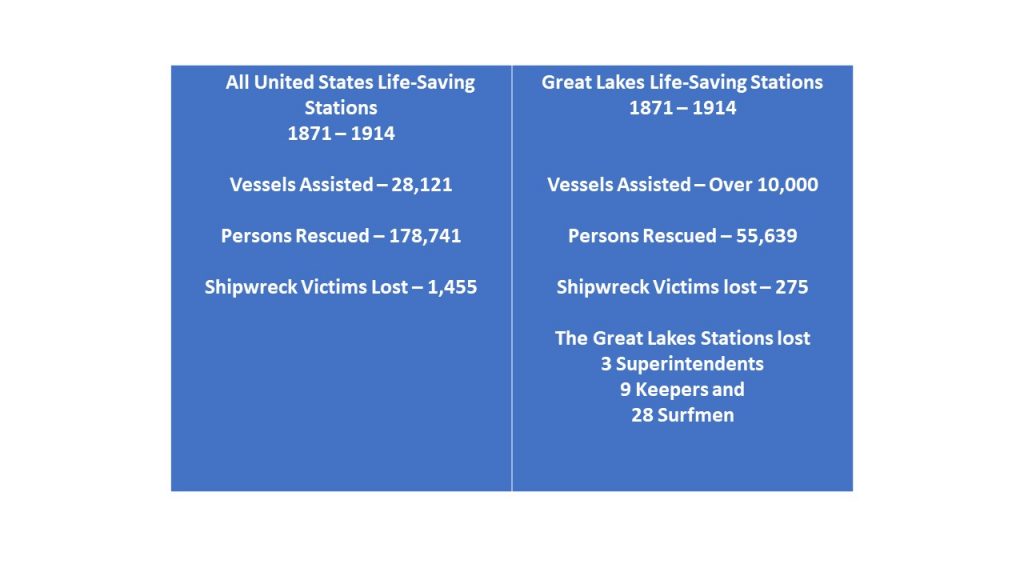 Life-Saving Boats
When a ship was in distress, the Surfmen would quickly pull a life-saving boat to the shore.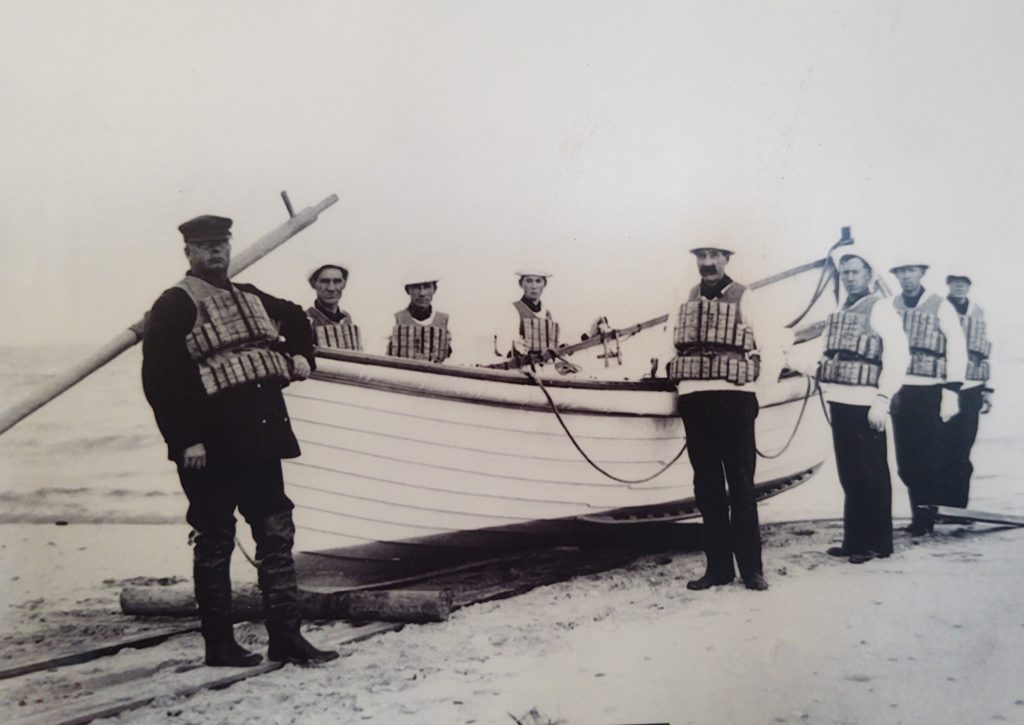 Surfmen rolled a Life-Saving boat over the sand using logs.
Photo Credit: Whitefish Point Maritime Museum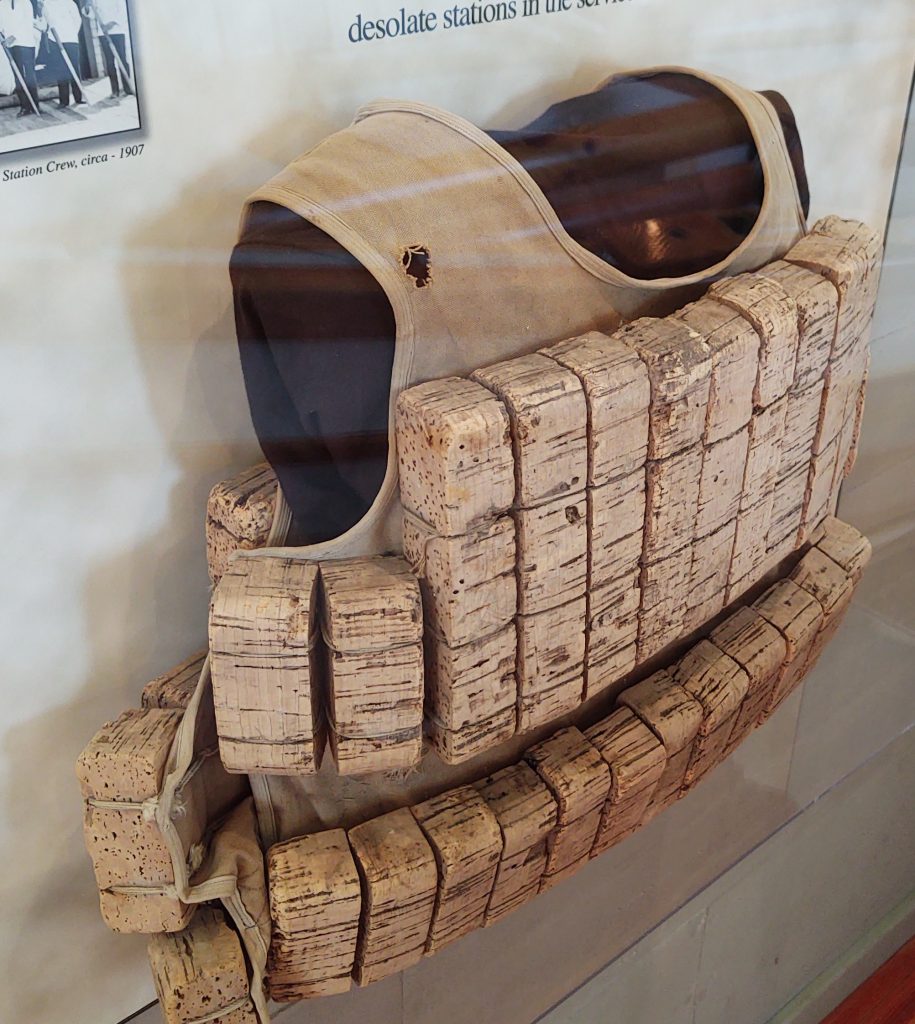 Surfmen wore cork life vests as they carried out their treacherous tasks.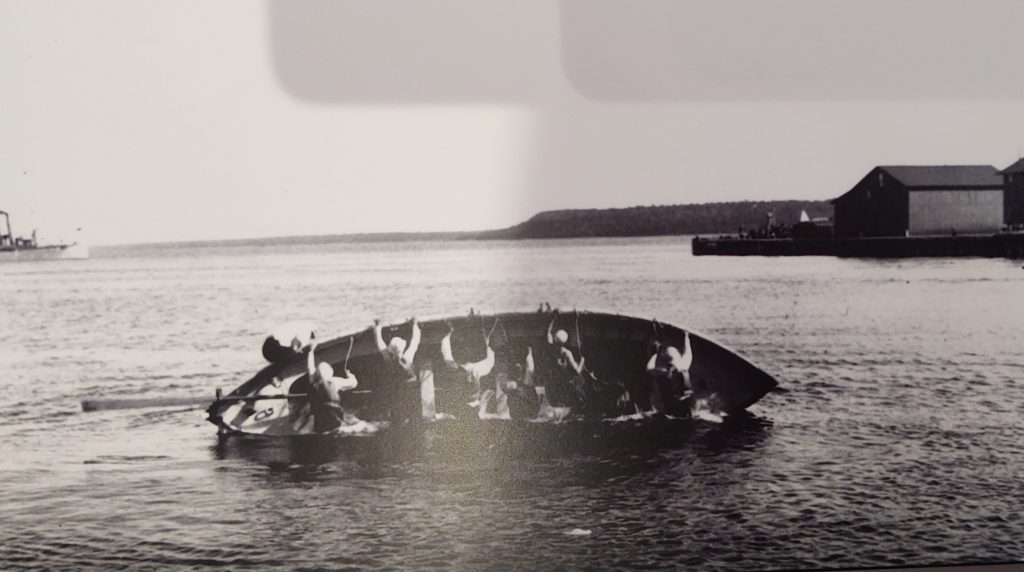 Surfmen at Whitefish Point practiced life-saving drills.
Pictured below is the heavy, wooden replica of one of these traditional vessels.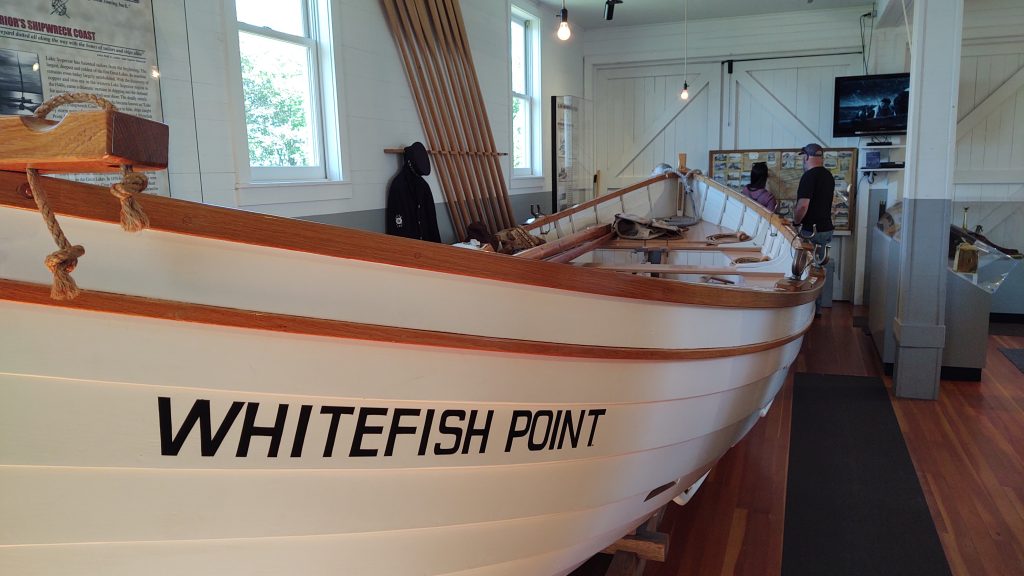 A Life-Saving boat would be rowed out to a ship by trained Surfmen so the ship's crew could be rescued.
Life-Saving Tools
Besides performing drills in the boats, Surfmen used several specialized tools to aid them in life-saving. The Surfmen used a Lyle Gun and a Breeches Buoy to rescue individual sailors.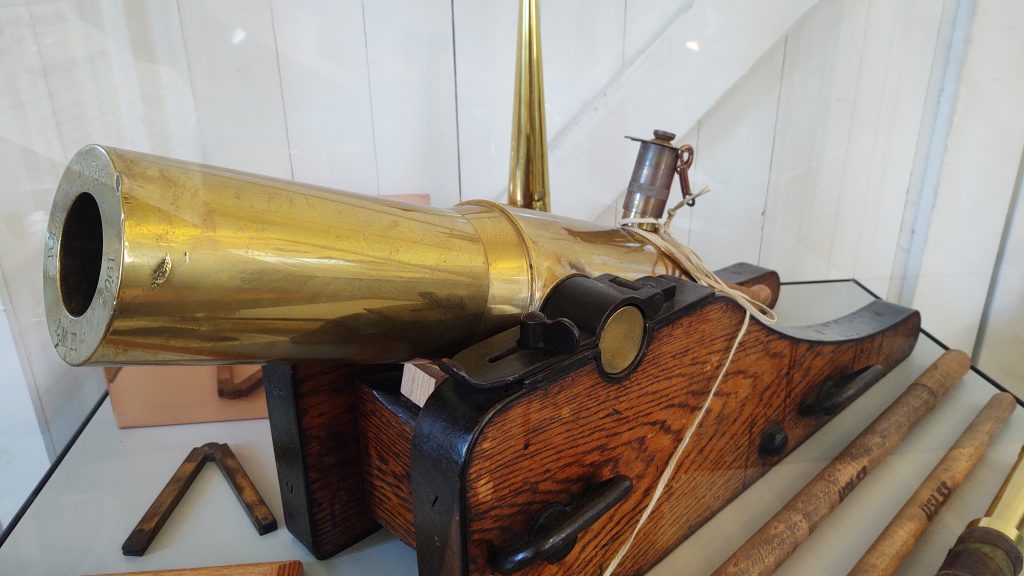 The Lyle Gun was invented by David Lyle in 1878.
The Lyle Gun was a light weight device that would shoot out a projectile connected to a line (rope) over the bow of the distressed ship.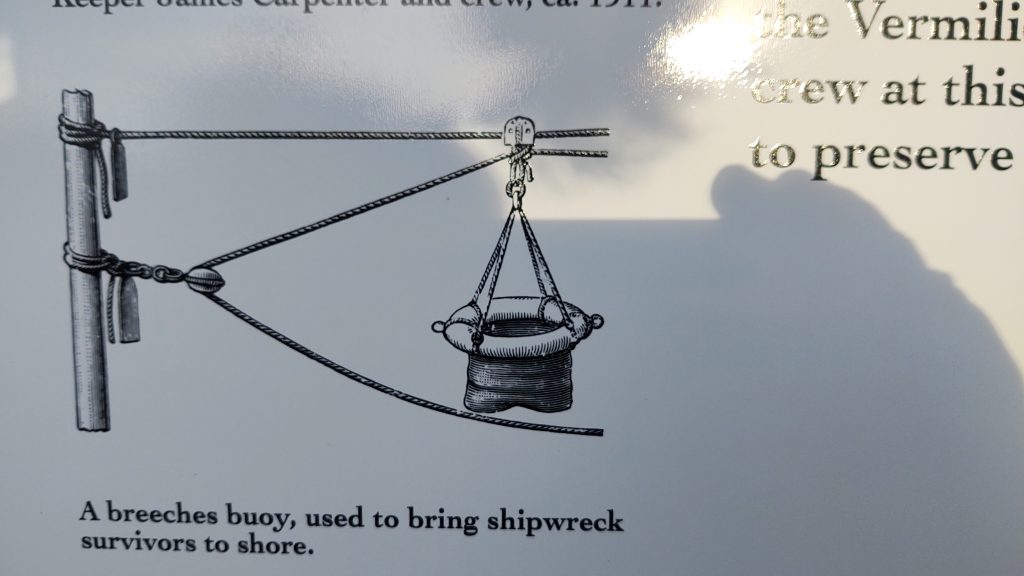 The Breeches Buoy had a life ring made from cork and canvas breeches (pants).
Once the Lyle Line was firmly attached to the troubled ship, a breeches buoy would be connected. Sailors could climb into the life-ring and be pulled to shore.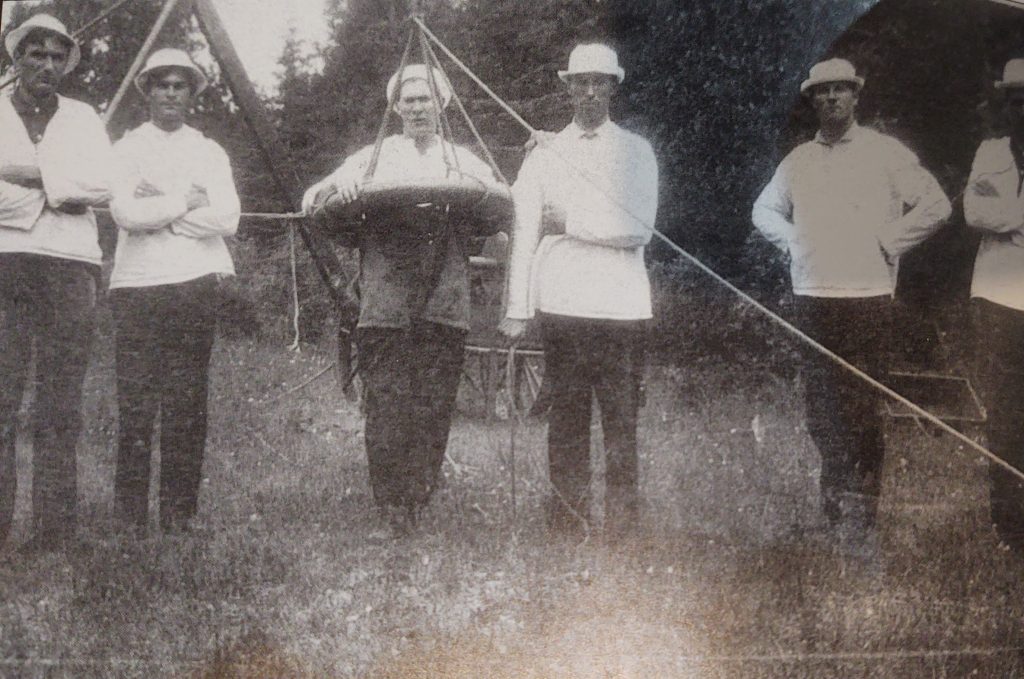 This is a "Breeches Buoy" being used during training.
World's Fair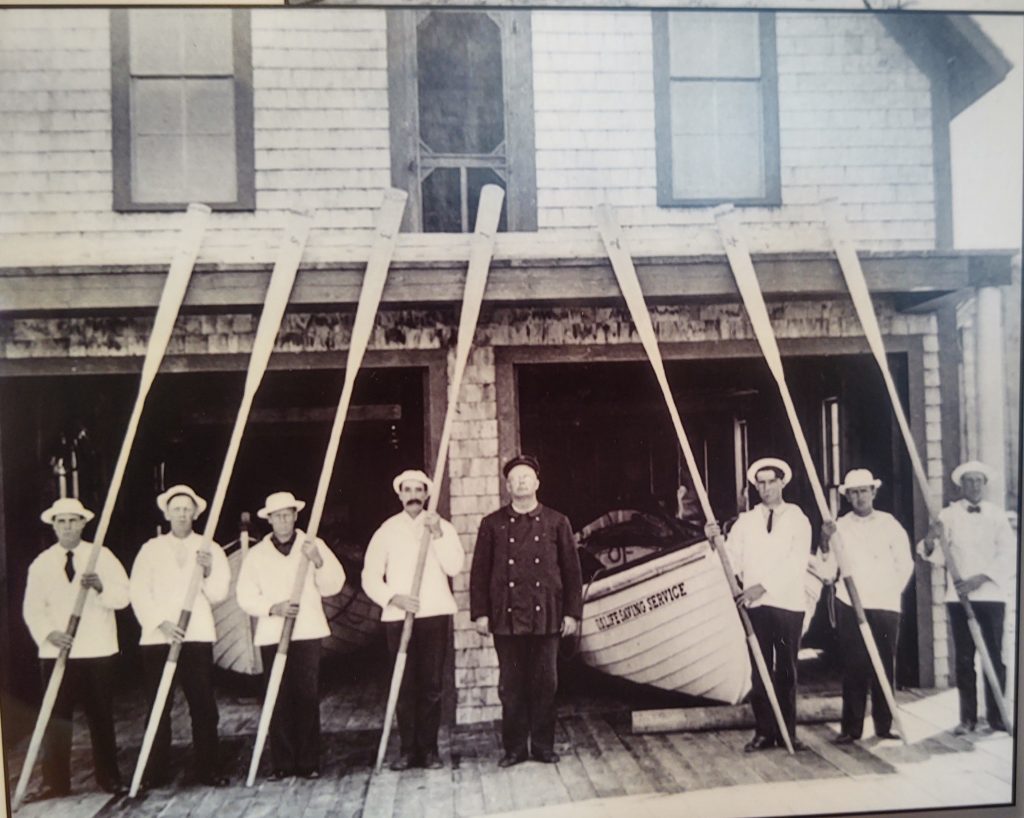 The Vermillion Surfmen and their Superintendent displayed their graceful efficiency at the 1904 World's Fair in St. Louis.
United States Coast Guard History
In 1790 as shipping had become vital to our nation's economy, Alexander Hamilton, who headed the U.S. Treasury, assembled the plan for Surfmen rescuers and attaining funds from merchants. Congress authorized Hamilton's request under the names "U.S. Revenue Cutter Service" along with the "U.S. Life-Saving Service." These two contingencies were overseen by the Treasury Department since the main purpose had been to collect custom duties (fees).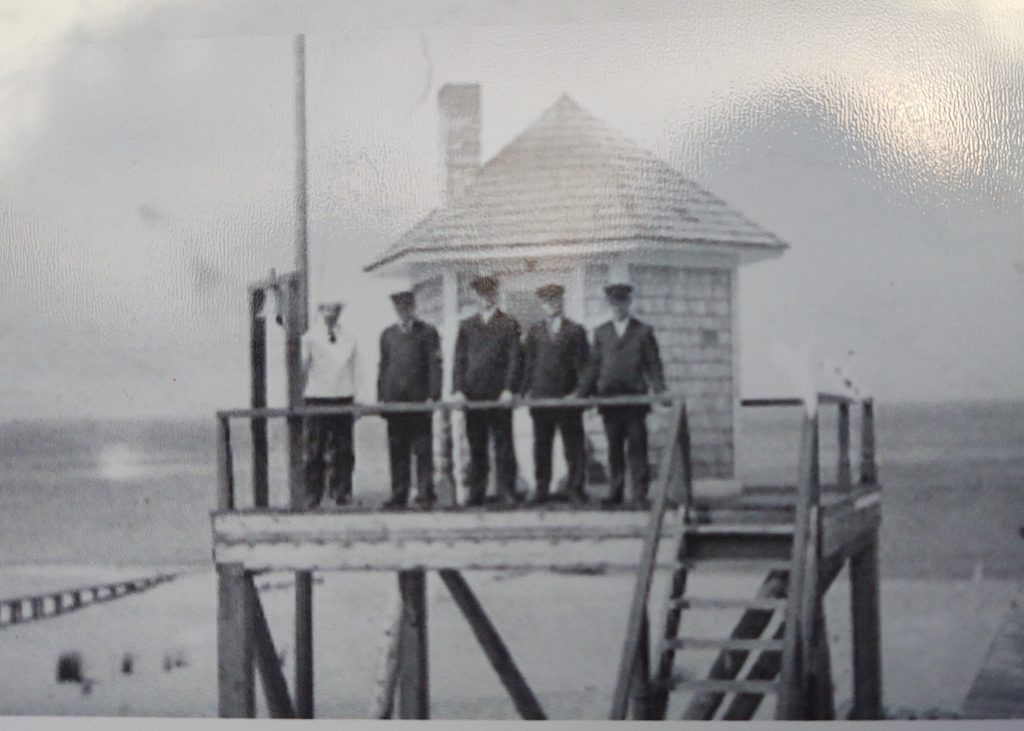 These two departments later merged as the U.S. Coast Guard in 1915. In 1967 the U.S. Coast Guard was transferred to the Department of Transportation. Then, in 2003 the U.S. Coast Guard was added to the Department of Homeland Security's jurisdiction.
Service Mindset
These Surfmen have left an impression on me. Their willingness to race toward danger in order to assist strangers settled on me as a most selfless act. In addition to the Surfmen, I think of our military, fire fighters, police officers, doctors and nurses performing life-saving tasks. Teachers come to mind, too, as they nurture our youngest generation.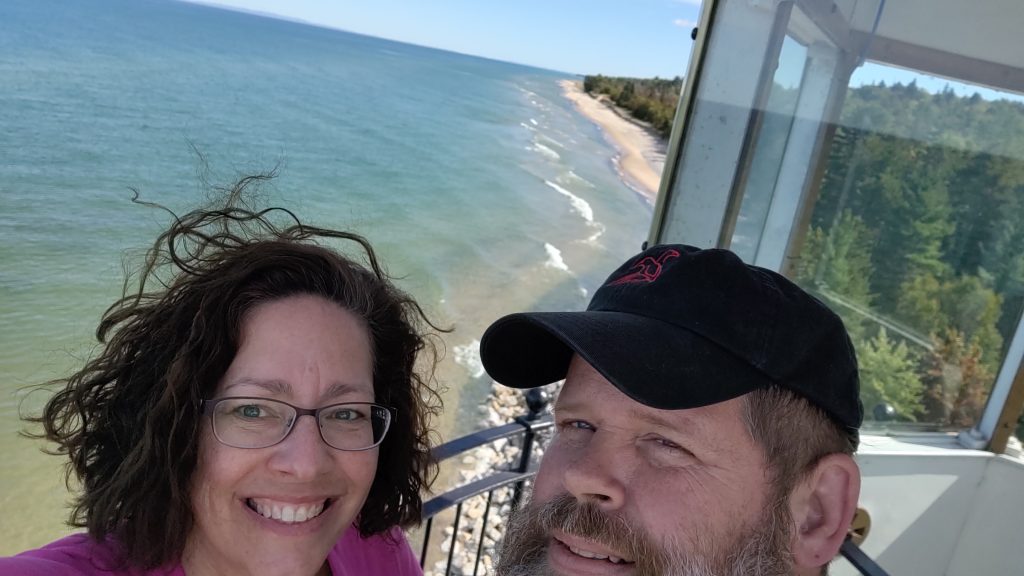 DaViking and I admired the shoreline from the top of Crisp Point Light.
Putting others above oneself can bring a brightness to our world. By demonstrating an obligation of respect for our fellow population, even those who carry different views, would be refreshing. I want to continue to bring light to this world by serving others to the best of my ability.
Chuck and Martha Hayden, aka The Viking and Poppins, enjoy going on adventures off the beaten path. They also like to share their explorations with others. The Viking is a retired expedition leader while Poppins is a retired teacher. The two offer independent views of their journeys showcasing places, people, and cultures as they explore the world. Visit and follow them on their website and social media accounts. Website | Facebook | Instagram |YouTube