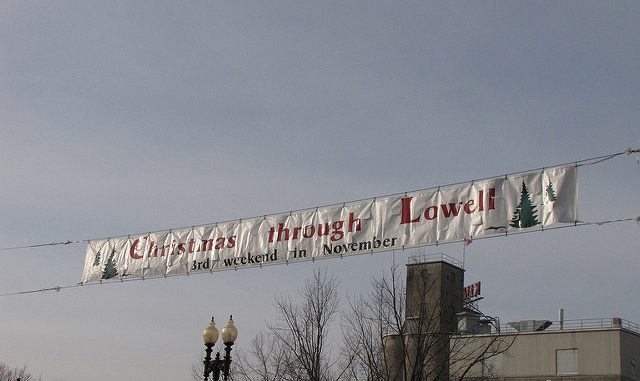 We received the following information from the Lowell Area Chamber of Commerce regarding next week's Christmas Through Lowell event.
Kick off your holiday shopping season in Historic Lowell and its surrounding areas during the 27th Annual Christmas Through Lowell event. Christmas through Lowell is a three-day shopping extravaganza, sponsored by the Lowell Area Chamber of Commerce. The event attracts shoppers from all over the State of Michigan. Sixty-three homes, area churches and local businesses set the stage, providing unique and magical settings to start your holidays off right. Gifts, creations and merchandise are showcased with many locations having multiple vendors on site!
During our Christmas Through Lowell weekend, you will find hand-made treasures, jewelry, Christmas decorations, folk art and fine art, antiques and re-found treasures, primitives and yard art, stained glass, crocheted and knitted crafts, hand-crafted purses, bags and totes, home-made rugs and quilts, children and doll clothing and much, much more. Brochures are now available in Lowell businesses and the Chamber of Commerce for you to begin planning your three-day route. The Christmas Through Lowell brochures will also be available at all stops during the tour on the 16th, 17th and 18th.
Shopping always makes one hungry. Eat in our charming restaurants or the several stops that serve luncheons on the tour. Need lodging for your visit? Check the rates offered by Chamber Members: Main Street Inn, Candlestone Golf and Resort, as well as River Edge Bed & Breakfast and Gathering Place.
The 2018 Christmas Through Lowell hours are:
Friday, November 16 ~~ 9:00 a.m. to 9:00 p.m.
Saturday, November 17 ~~ 9:00 a.m. to 7:00 p.m.
Sunday, November 18 ~~ 11:00 a.m. to 5:00 p.m.
Visit christmasthroughlowell.org to download the brochure, complete with map or a link to the digital map. You can also connect through our Christmas Through Lowell Facebook page. Don't miss this annual event of shopping, spending time with friends and enjoying the work of so many talented people from the Greater Lowell and surrounding area.