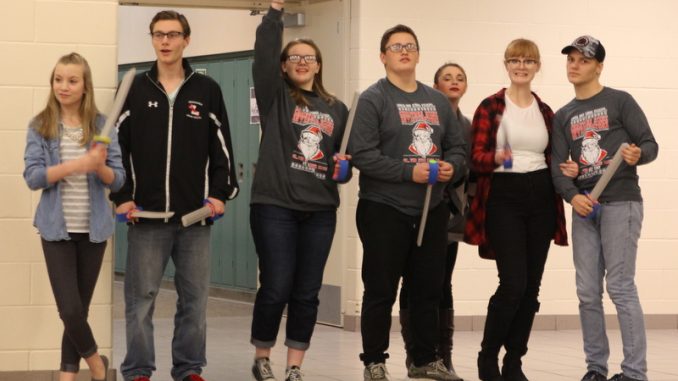 The Lowell Performing Arts Center (LPAC)  presentation of CSI: Christmas Scene Investigators by Pat Cook is set in a high school.  Students are rehearsing for the annual Christmas show when it's discovered something is missing.  A group of students work together to solve the mystery so the show can go on.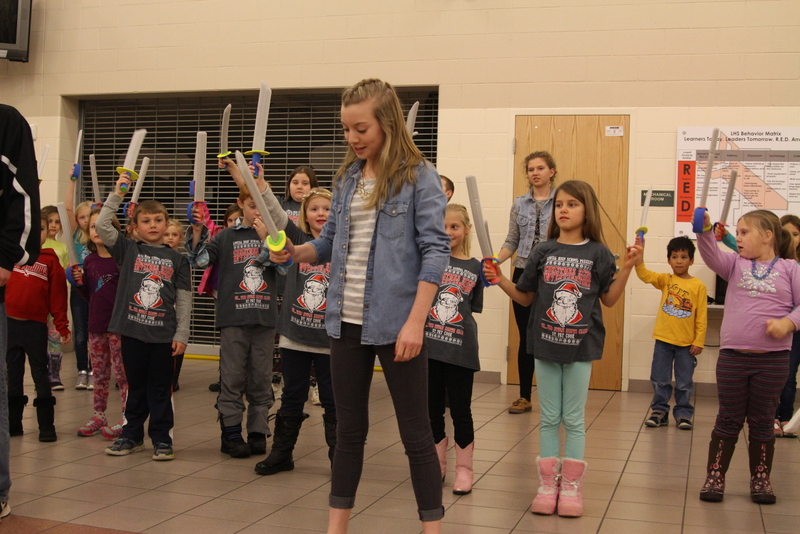 Testing the Stage Waters
This high school production includes participants from kindergarten through sixth grade as well.  This is the fourth year younger students have had the opportunity to be on stage during the holiday production.  Julia Crawford is in her sixth year as the Performing Arts Center Director.  "The Junior performers will be participating in a dance on stage. The rest of the time they sit in a group on the right side of the stage near the front and watch the show." says Crawford.  She likes to encourage younger students a taste of acting on stage.  "We're interested in giving young kids a chance to see if they like performing on stage and hope that they take part in theater when the go into middle school and then on to high school."  Younger students are also cast in other high school productions if there is a need.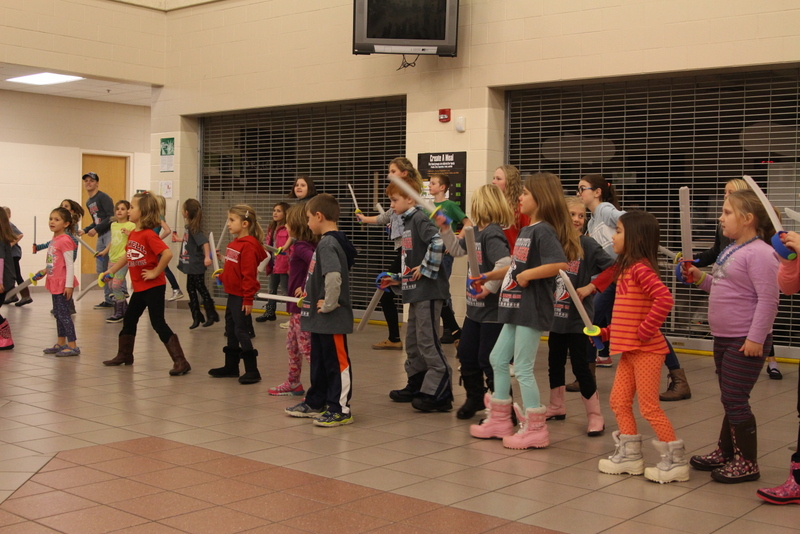 Tuesday evening of this week rehearsal was held for younger students to learn their dance routine.  High School Drama Teacher and play's Director Laurie Summerfield loves working with her students.  Summerfield is in her third decade of teaching drama.  Laurie explained the role of the group piece before the high school students gave a demonstration.  Next the reins were handed over to Freshman Alyssa Melnik who plays Kat.  This is her first performance at the Lowell Performing Arts Center but as a competitive dancer she's no stranger to the stage.  Melnik lead the group through sections of the dance with help from others already cast in the play.  Step by step the number's choreography was taught to the younger kids.   
Even at the high school level some are new to stage performance.  Summerfield says, "There are always lots of first time performers in the Christmas show combined with our veteran actors which makes it fun for me because the students teach each other."  Freshman Luke Landman worked crew in All School Play.  Playing Clark is his first time performing in front of the curtains.  Junior Kenny Stump has been in past performances and has been able to share his experience with newcomers.  Sophomore Gwen Hackett plays Mrs. Liles.  Familiar with performing, she has been in the Variety Show and choir.  Additional Lowell High School students complete the cast and are eager to perform in front of an audience.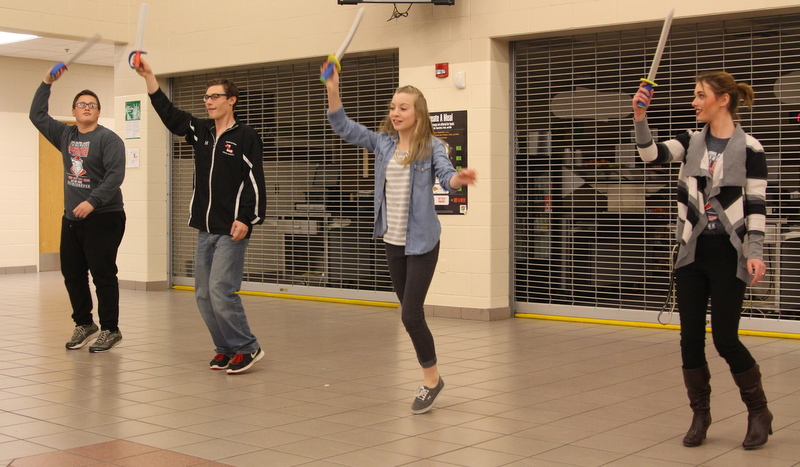 Break a Leg
The production of CSI: Christmas Scene Investigators is a family fun event at the high school in the Performing Arts Center.  The first performance is tonight at 7pm.  Additional shows will take place Friday at 7pm and Saturday at 10:30am.  Tickets are $5 at the door.  If you're unable to attend this show mark your calendar for March 10-12 and 17-18 when high school students will perform the musical Legally Blonde.  LowellArts will be presenting their Youth Theater production of Anne of Green Gables at the Lowell Performing Arts Center on January 20-21 with a $5 general admission.  Come support local student theater.