While local shelters are not actively doing adoptions at this time, some are still taking applications for their available pets.   If you see a cat or dog you're interested in, contact the organization directly to see what they are doing during this stay at home order.
The following animals are available for adoption.  If you find an animal you'd like to adopt please contact the organization directly.  Lowell's First Look does not assist with the adoption process.  And if you're looking to add to your family and don't see an animal below, each organization has additional cats and dogs looking for new homes.   Pet profiles and photos are provided by each organization.
For additional information about each organization visit their websites or read our intro article to Furry Friday!  The following pet profiles are provided by each rescue.
Mackenzie's Animal Sanctuary
Those involved with Mackenzie's Animal Sanctuary take pride in finding the right home for dogs in their care. Here are their pets of the week. 
I'm Luna! I'm about four years old, and a lab/terrier/rottie mix (although I probably have a little bit of everything in me!). I really love going for walks, especially where there's lots to sniff and check out! Even though I've outgrown the puppy stage, I still have a bit of energy, and would do well finding someone who is as active as me. After a nice walk, I'll settle down for a few cuddles. I'm not the biggest fetch player, but I will chase after one and then chew on it for a bit while I relax a little.
Are you a busy bee?? Me too! There are just so many things to see and smell in this big beautiful world that I don't want to waste a single minute sleeping in until noon on a Saturday! This past summer I went for my very first boat ride, and I'm pretty sure that would be my only exception for "lounging around" on the weekend! It was the BEST. DAY. EVER! I'm on a mission to find an active owner who will help me sniff out every adventure this world has to offer! I L.O.V.E playing, every toy is my favorite toy (ok…tennis balls might be my number one favorite, but I'm really not picky!), and I enjoy taking a swim and rolling around in the grass every now and then! I'm also a great co-pilot too! I won't make fun of your off-key shriek—I mean …singing. If you're ready, I'm ready!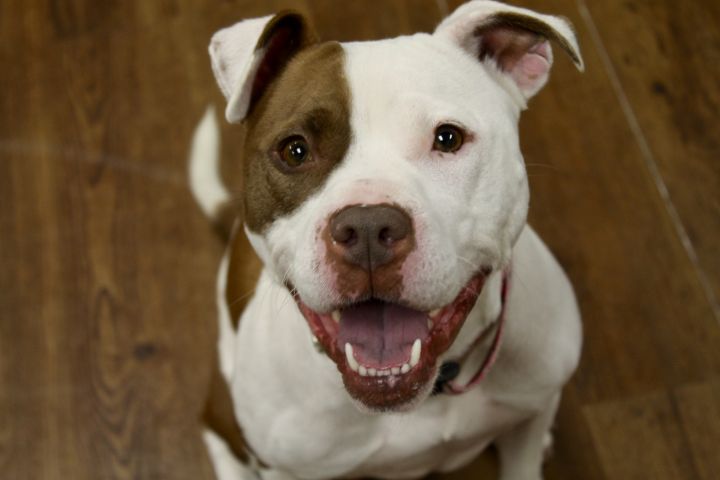 Hearts of Hope Dog Rescue
Hearts of Hope Dog Rescue look to find dogs and sometimes cats in their care forever homes with the help of foster homes.  Here are their pets of the week. 
Arjay is a 2 year old Pomeranian/Chihuahua mix. If you are looking for a little shadow- look no further! He loves to be with his people – his favorite people are the ones who respect his space and let him bond with them over time. Once he claims you, he will never leave your side. He enjoys the company of dogs but isn't big on rambunctious playing so a confident, calmer, buddy would be best for him. Cats worry him but he is nice to them. He loves to be outside and is doing well with housebreaking.  He will be neutered before he goes home which will greatly reduce his errors inside. Arjay hasn't had much formal training but he likes to dance for his treats, comes when called, and overall has been a great little house guest. If you want a great little sidekick, Arjay is your man! Arjay cannot go home with children under 10. He prefers calmer, respectful, kids or adults. He will be neutered, microchipped, and up to date on shots. His adoption fee is $200, and you can apply to adopt him at www.rescueofhope.com/adoption-application
This is Happy, aka 'Happy Apples'. He is such a special boy. We named him Happy, because if you spend even just a moment with him – he makes you happy. There is something very special and unique in him. He has very kind, beautiful, grateful eyes which help tell his story when you look into them. He's a 5 year old Staffy Mix with special needs. He has a birth defect which left his front right arm quite a bit smaller than his other arm and legs. He moves pretty well despite this, but he is going to need a very kind and patient home. He is going to fill that lucky home with so much love. Happy is neutered, microchipped, and up to date on shots. His adoption fee is $200. To adopt this love apply at www.rescueofhope.com/adoption-application