The following animals are available for adoption.  If you find an animal you'd like to adopt please contact the organization directly.  Lowell's First Look does not assist with the adoption process.  And if you're looking to add to your family and don't see an animal below, each organization has additional animals looking for new homes.   Pet profiles and photos are provided by each organization.
Mackenzie's Animal Sanctuary
Those involved with Mackenzie's Animal Sanctuary take pride in finding the right home for dogs in their care. Here is their pet of the week.

Tinsel
Boxer/Shar-Pei Mix


DOB 2/06/2020
Male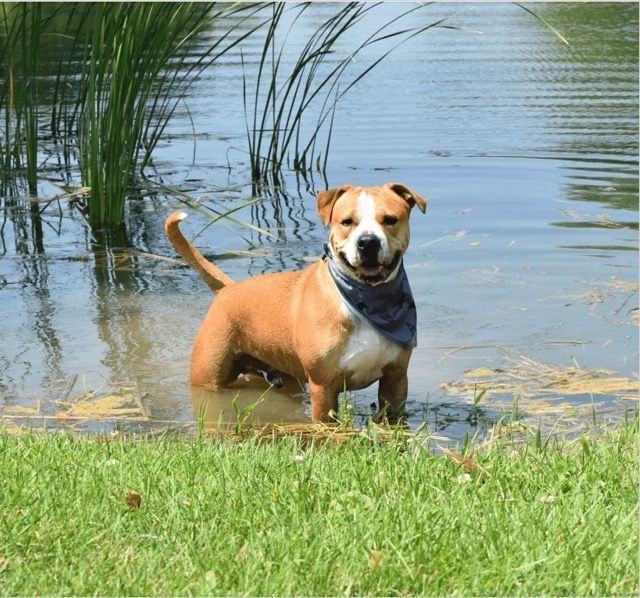 COAT LENGTH
Short
HEALTH
Vaccinations up to date, spayed / neutered.
GOOD IN A HOME WITH
Other dogs, Cats, Children
At Christmas time, holiday tinsel is one of the best ways to spruce up your home with some cheer and festivity; but wouldn't it be great to have some of that same tinsel cheer for the whole year? I'm pretty sure that's where I got the name, because that's exactly what I do!
I think it's pretty safe to say we all love the gifting aspect of the holiday season, and I am no exception. As you can see from the video, I love toys! Personally, my favorite aspect of every day, is quality time spent together. I am full of that "in front of the fireplace" warmth that is the highlight of the season…or really any season. Snuggling in the laps of all my friends, giving kisses, joy, and laughs every day of the year would be a dream come true!
I would be happiest in a home with older children that can handle my occasional puppy-like playstyle. I would love to have a doggy playmate, but I do need proper introductions with dogs, as I am dog selective. Being dog selective means that I have made several canine friends, but much like humans, I don't care to be friends with every dog I meet. Any potential fur siblings will get the chance to meet me for a play date before I go home, to make sure we get along as well as ribbons and bows!
If you would like a little bit of every-day Christmas magic in your home, submit an adoption application, and I promise to decorate your heart and home with all my love!
Hearts of Hope Dog Rescue
Hearts of Hope Dog Rescue looks to find dogs and sometimes cats in their care forever homes with the help of foster homes.  Here is their pet of the week. 
Madison
Shar Pei Mix
Senior
Female
Size
Medium
Shots up to date
YES
Ok with kids
YES
Housetrained
YES
Hypoallergenic
NO
Spayed/Neutered
YES
Ok with dogs
YES
Ok with cats
YES
If you're not in the market for a wiggly, snuggly, kitty loving, senior pitty mix …. then just keep on scrolling. Nothing to see here. At around 7 years old and just over 50 pounds, Madison has spent most of her life getting the short end of the stick. So now she's got a little arthritis, we had to help her get rid of some of her chompers that were rotten and painful, she's had WAY too many babies and her poor body shows it, and sometimes a little pee leaks out. It happens. Right, moms?!?! We didn't even tell you that when her "family" moved out of their house, they just left her behind in the house. Guess how much she cares about that. Go ahead. Guess. Spoiler alert … she doesn't have time to talk about it because she's too busy wiggling her happy booty around her foster home, snuggling and smooching all the people, and befriending every cat that will give her the time of day. If you happen to be in the market for a snuggly, couch surfing, car riding, specimen of senior perfection, then Madison is your girl. She is microchipped, spayed, current on her vaccines, and her adoption fee is $175. To adopt Madison, submit your application online.